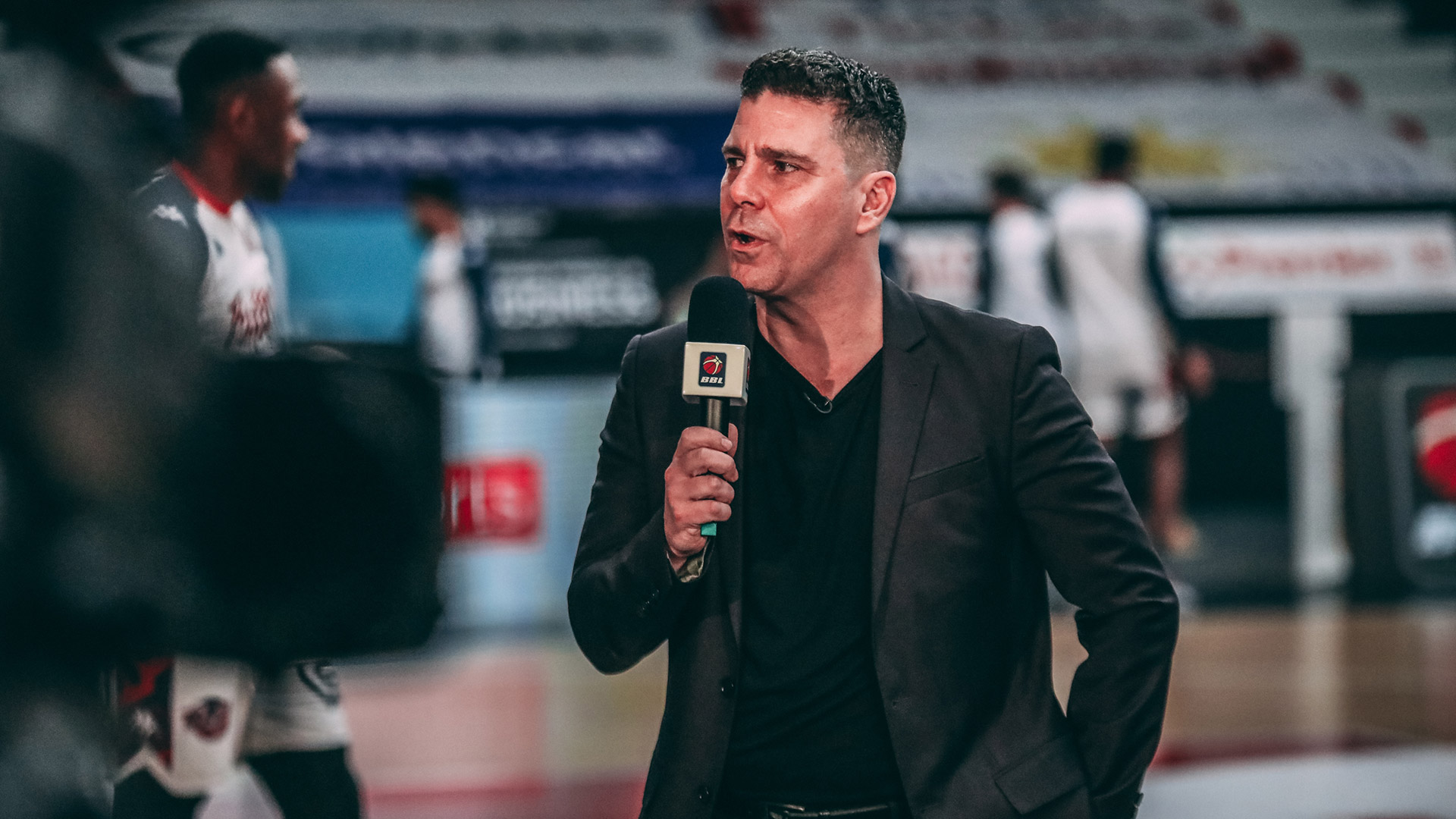 Riders Media - 26th August 2023
Riders react: Red vs Purple
The Riders got their first 40 minutes under their legs last night, in their annual "Red vs Purple" pre-season outing.
They took a 99-64 win against Loughborough University, and look to build as a newly formed team going into the season.
READ MORE: Riders take Red vs Purple win
Here's what Head Coach Rob Paternostro and Player of the Game Myrine Thomas had to say:
Miryne Thomas
"I feel like I could do it all again!" said Thomas, after a stat sheet stuffing 17 points, six rebounds, three assists and two steals. He got 20 minutes of game time, filled with high-flying action.
"I wanted to show the fans, team and organisation that I'm the guy they needed to help win a championship. I just try and prove I'm that guy every day."
These were important minutes for the team, with seven new players added to the roster this offseason, looking to gel with the returners.
"I really like the team. Every time we made a mistake, we all just wanted to move on to the next play.
"Loughborough scored at the bottom of the shot clock a few times, and that's what we focused on at halftime. The leaders in the locker room told us we'd be fine if we locked in on our guys and closed out possessions. We did that in the second half, and we were able to increase the lead up to 30.
"Now, we need to look at our game today, fix the mistakes, and take it inch by inch."
Rob Paternostro
Entering his 16th season as Head Coach, Rob Paternostro has rarely faced the challenge of a significant player turnaround to the extent of this offseason. He recognised the importance of these minutes.
"I thought it was good for us. We've only had three minutes in practice 5-on-5 this week, so we really benefitted from the conditioning."
It was the first look at his new team in a competitive environment, and Paternostro liked what he saw.
"I love the way the guys competed. Defensively, we were really aggressive, and we were able to play a lot of guys and throw a lot of bodies that them."
Health is key going into the season, and early signs are promising for the Riders. Mo Walker and Conner Washington returned to the floor after sitting out much of last season, as well as Sam Idowu, who looked fresh after recovering from his knee injury.
"It was great to have them back. Conner missed a lot of time with a back injury last season. I gave him a lot of minutes tonight, and he was the same old Conner. Mo also missed almost all the season, and he played really well today.
"Sam has been out for 16 months, so him being out there and making an impact was nice to see. That's what these games are all about: letting guys get some rhythm and get the feel for being back on the floor."
On the Riders' opponents, Loughborough were faced with a mammoth task of professional opponents and put on a good showing. They fought wire-to-wire and held their own for long stretches.
"Loughborough were competitive tonight. Our defence was tough for them at times, but they played hard, and they came right at us. I know Coach Maynard will have them ready to go for the season."
Paternostro was asked what the focus is for the rest of the pre-season:
"Conditioning, we really need that. And beyond that, putting in some of our sets. We haven't been able to put in much of our stuff, so we've got to keep building and try and get healthy."
American guards Caleb Asberry and Xavier Pinson sat out as a precaution, to minimise any injury risk ahead of the season.
"We're missing Caleb and Xavier, and they''ll certainly make an impact when they come back. We're excited to see how they can push the pace and impact the game."
---
Want to see the Riders in action?
Get tickets to our season opener against the Cheshire Phoenix!
Get tickets to our preseason home opener against USA Select here!