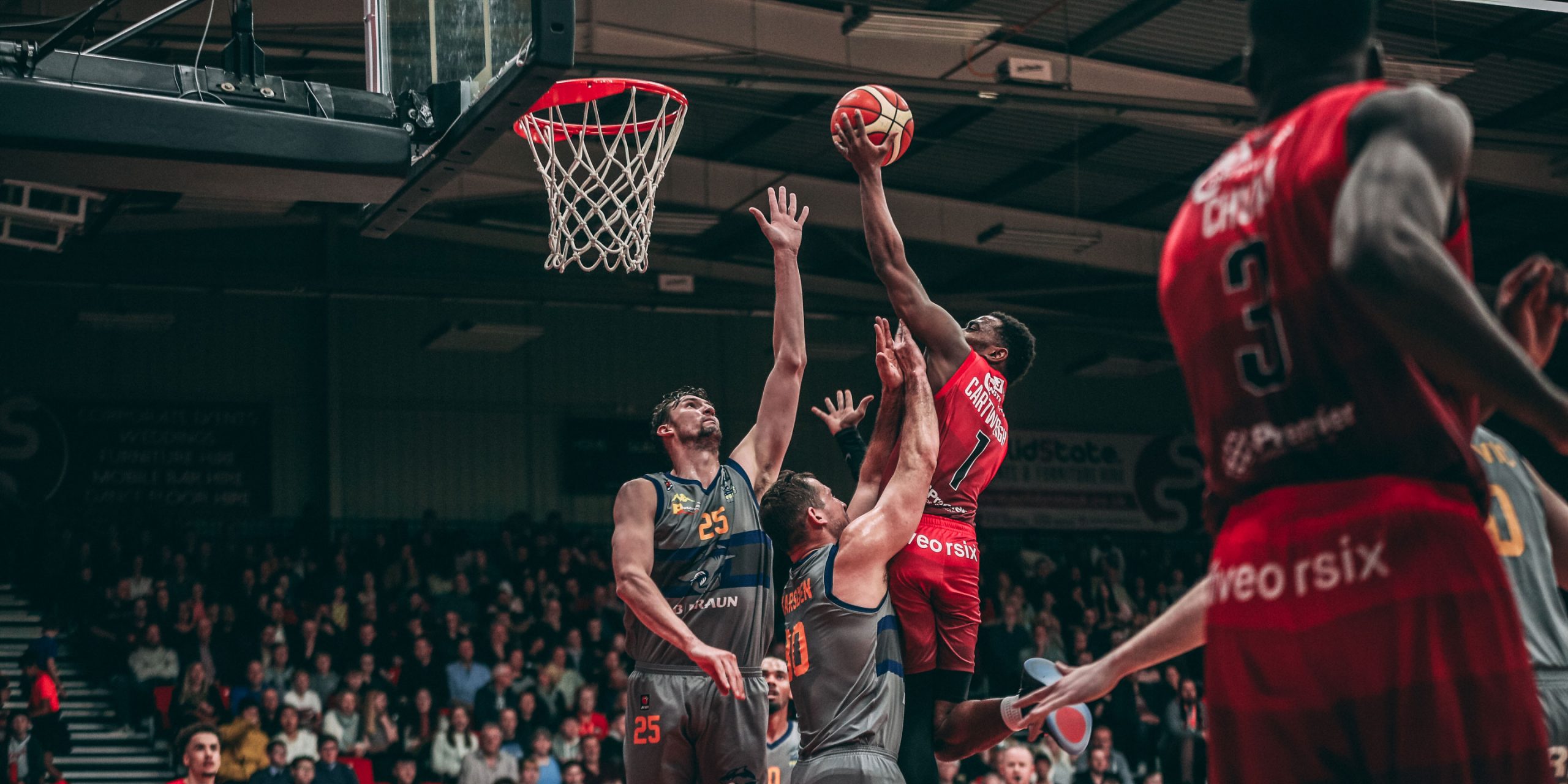 Riders Media - 1st March 2020
Preview: Riders at Lions
Following their 87-80 win over the Sheffield Sharks Yesterday Evening the Riders travel to London to take on the Lions in a 4pm tip.
About the Lions
The Lions are coming off their most successful season, including their first BBL Championship.
Head Coach Vince Macaulay has recently given up his ownership position with the club, to focus on his court side job.
Much of their excellent form, which has kept them at the top of the Championship this season, revolves around their big three – two time league MVP, point guard Justin Robinson, versatile American forward Brandon Peel, and GB forward Ovie Soko, the former Love Island star, and a European Club basketball veteran.
British forward Joe Ikhinmwin and British guard Andre Lockhart bring huge experience from the bench. The other positions include British guards Jules Dang Akodo, Jordan Whelan, Ogo Adeboye and Samuel Toluwase, all capable of stepping up on any given night, augmented by French centre Alioune Tew, and Ethiopian forward Buay Tuache.
Form Guide
The Lions started the season poorly, as they chopped and changed personnel, and they exited both cup competitions at an early stage.
The Lions lost to Riders 72-63 at the quarter-final stage of the BBL Cup, after going up by 18 points early on, but things were closer in the league, Riders winning 83-76 – both games in Leicester.
The Lions have won two straight in the Championship, at home to Cheshire, and away to Bristol. Riders went into the weekend having won 5 on the bounce.
Players to Watch
In their last win at Bristol, the Lions were without Soko, but got big contributions from Robinson and Peel who scored 14 points each, while Peel added 7 rebounds and Robinson 5 assists.
For Riders, ex-Lion Jordan Spencer showed fine form in the last victory over the Lions at the end of January, scoring 5 points, and adding 6 rebounds and 9 assists, in 24 minutes of play, as he provides a very effective back-up to Kyron Cartwright.
The Riders return to action at the Morningside Arena on March 13th when they take on the Manchester Giants in the BBL Championship, CLICK HERE to purchase your tickets!