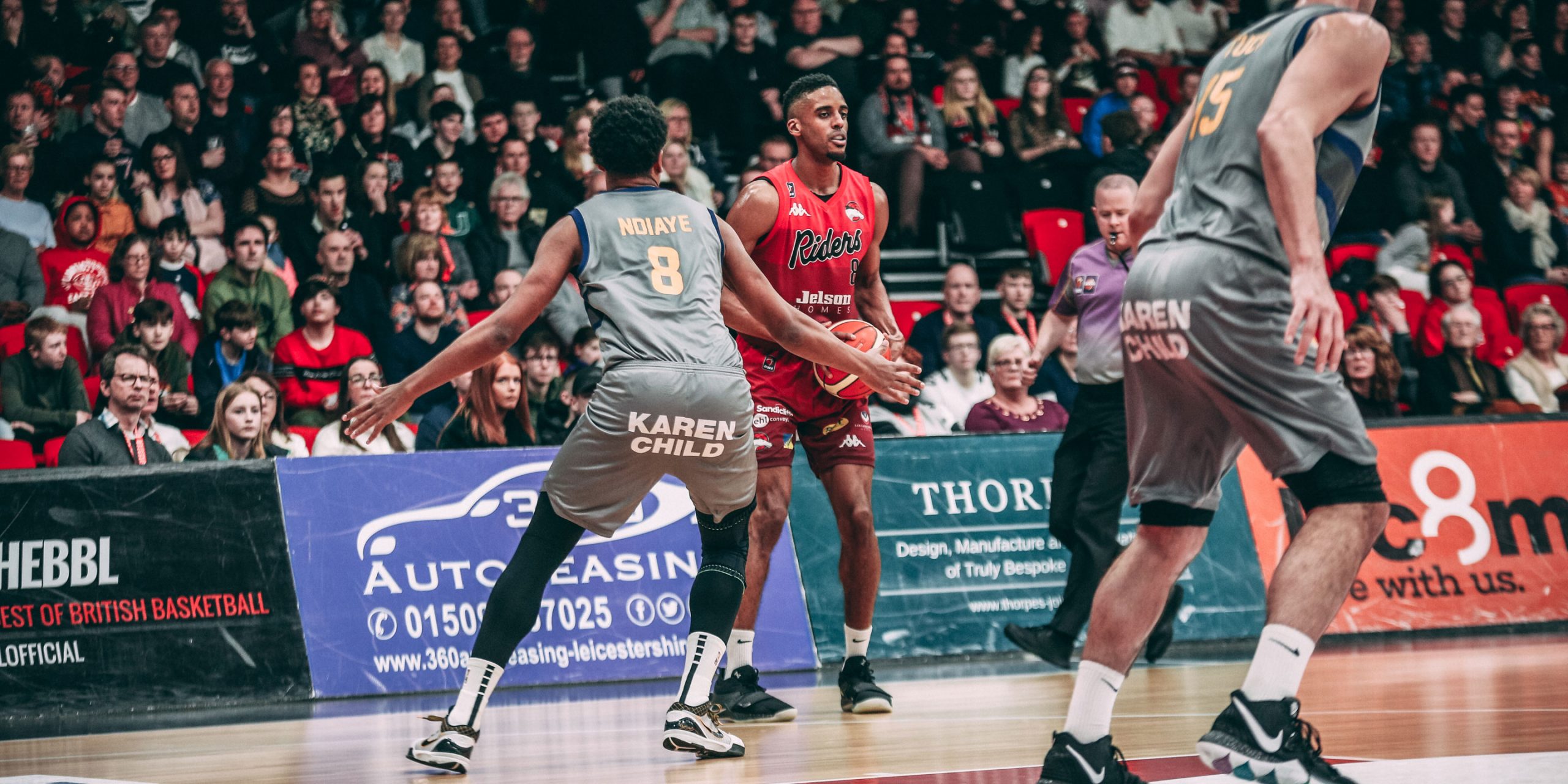 Riders Media - 3rd March 2020
Three things we learnt last Weekend
Last weekend the Leicester Riders defeated the Sheffield Sharks at the Morningside Arena on Saturday Night before falling to the London Lions on the Road the next day, here's three things we learnt across the two games.
Depth makes the difference
The Leicester Riders continued their impressive form on Saturday Evening as they took down the Sheffield Sharks 87-80 at the Morningside Arena. It was the usual controlled performance on both ends of the floor from the Riders who won each of the first three quarters giving them a 12 point lead heading in to the final period. It was the Riders strength in numbers that got them over the line, with 6 players contributing 9 or more points it the Riders versatility offensively was too much for the Sharks to handle. Kyron Cartwright and Andy Thomson led the way for the Riders contributing double doubles of 10 points and 11 assists and 12 points and 13 rebounds respectively.
Darien Nelson-Henry continues to produce
6'11 American Centre Darien Nelson-Henry has been in fine form for the Riders over recent weeks arguably playing his best basketball since joining the Riders in October. Nelson-Henry is averaging 15.4 points per game on an outstanding 68.2 percent shooting from the floor over his past 4 games which has contributed to the Riders win streak. Darien has been a major presence inside for the Riders using his back to basket playing style to outmuscle defenders on the defensive end but also clogging up the paint on defence making it tough for opponents to score around the basket.
Win Streak snapped at 6 by Lions
Prior to playing the London Lions on Sunday afternoon the Riders were firing on all cylinders on a 6 game win streak in the BBL Championship and playing their best basketball of the season. The defending BBL Champions got off to a quick start and never looked back as their hot shooting kept the Riders at arm length for a majority of the contest. The Riders now have the opportunity to bounce back on Friday Evening against the Bristol Flyers before they return to the Morningside Arena to take on the Manchester Giants on March 13th.
Tickets for the Riders v Giants clash are on sale now, CLICK HERE to purchase yours.