TICKETING OPTIONS
There are several ways to enjoy a Riders game.
SEASON TICKET
Leicester Riders think of our Season Ticket holders as an integral part of the family. Without them, the club would not be in the position that we were starting out the 2019/20 season. With the continued support which we have seen in past years, we believe that we will start the 2020/21 season strong once again.
Season ticket holders will have their own seat at our BBL Championship home games, BBL Cup & Trophy & home games.
With returning season ticket holders having first choice to retain their seat locations.
---
A note to our Season Ticket Holders
While the current 2019/20 season postponement is in place as we await the Government advice that we can safely resume play, we look ahead to plan for the 2020/21 season.
We appreciate that at this time, not everyone is in a position to make a decision regarding financial commitments. However any of our fans who can afford to buy theirs soon would make a huge difference to the short and medium term sustainability of the Leicester Riders.
We would like to assure you, we are looking at options to ensure that should the remaining games of this season not go ahead we will look at ways to make this up to you next season during the Pre-season fixtures.
---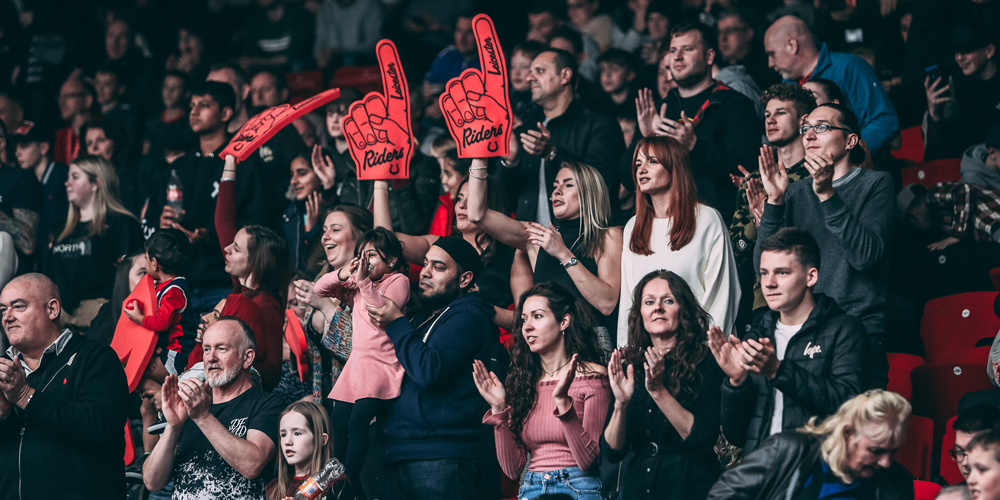 Single Game Tickets
Come and support the Leicester Riders play at the Morningside Arena. The Riders are the reigning BBL Champions so you'll be watching the very best of British Basketball!
We offer an action-packed family-friendly evening of entertainment in an electric atmosphere at the very heart of the community.
Hospitality
The Leicester Riders now offer two excellent game-day packages – the 1967 Club & Captain's Club.
Both offer a unique corporate experience to our game-days with access to our premier lounges, catering and bar facilities as well as opportunities to meet former Riders star players.
Contact us for more information.
Group Tickets
The Leicester Riders continue to strive towards Championship victory continuing the success of recent times of sport in Leicester.
You can experience the best kept sporting secret in Leicester in an awesome new venue at the Morningside Arena.
Contact us for more information.
Add-ons
Complete your basketball experience by taking advantage of the add-ons available for all of our group bookings. Whether you fancy basketballs to start developing your own game, or apparel to dress like the players.
Want a personal touch? Book your signed merchandise in advance!