Leicester Riders Supporters Club
The primary role of the Leicester Riders Supporters Club is to positively promote the interests of the basketball club and build closer links between supporters, players, coaches and staff.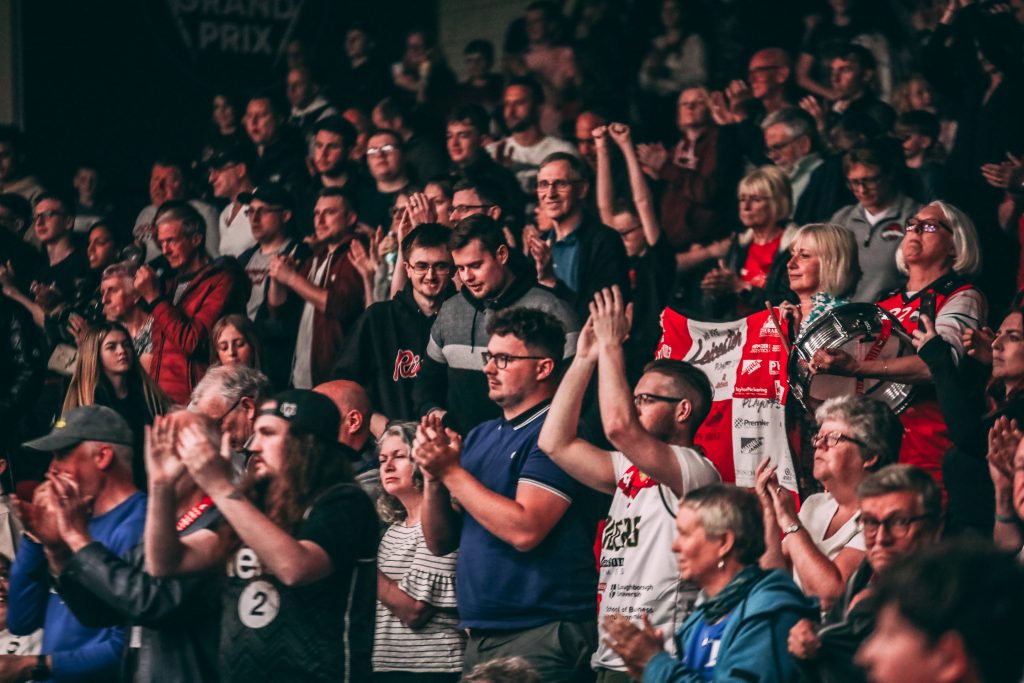 We actively fundraise for the Leicester Riders to contribute to the club's growth and success. All Leicester Riders supporters are automatically members of the supporters club. Our intention is to continue to organise social events and we hope this will encourage more fans to become involved. These events are very popular and a great way for supporters to socialise with like-minded fans; make new friends and meet the players, coaches, and staff.
If you would like more information, please have a word with one of the committee – Oz (Chair), Linda (Secretary), Leigh (Treasurer), Jan, Sarah or Sharon who are always around on game nights and happy to help.
Follow us on Facebook at Leicester Riders Supporters Club or email [email protected] for more information or help.