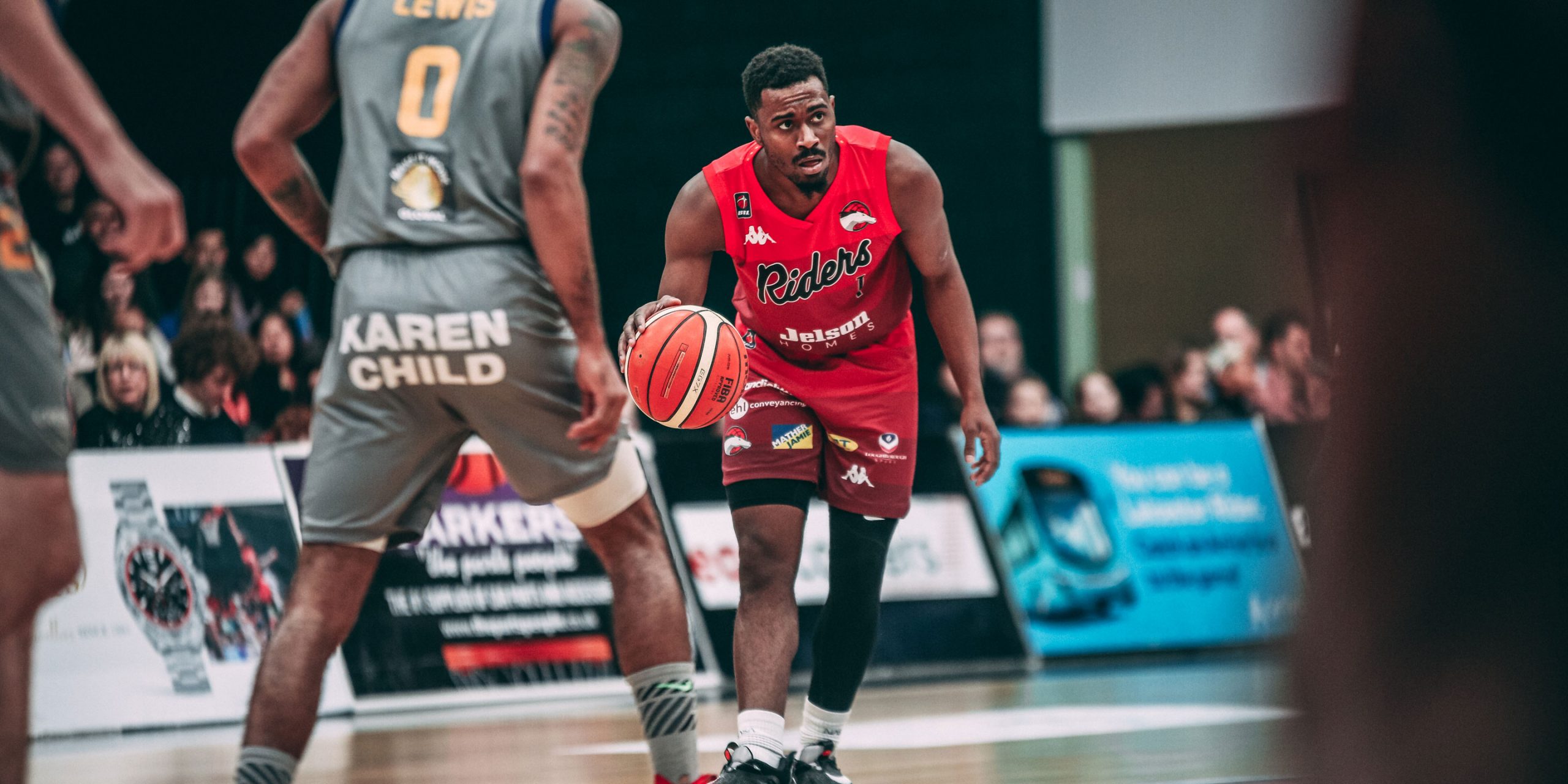 Riders Media - 1st March 2020
Report: Riders defeat Sharks to continue winning run
Leicester Riders survived a late scare to claim an 87-80 victory over Sheffield Sharks and stretch their winning run to six games.
Riders had led by 20 in the third quarter, but some impressive shooting from the short-handed visitors in the fourth period meant the result was in the balance until the final seconds.
Both teams started slowly, but Leicester were able to hit a few three-pointers as they edged the first five minutes 11-6. Andy Thomson sparked a bit of life into proceedings and with Jamell Anderson scoring well, Leicester still held a five-point lead at the end of the opening quarter.
Sharks level the scores at 24 points each, but the two sides were stuck on that score for over two minutes. A bizarre goaltending call gave Sheffield a 29-28 lead with four minutes to go, but Riders then held the Sharks scoreless for the remainder of the half.
Namon Wright had five of 11 unanswered points to finish the second quarter and Leicester took that momentum into the second half. Nick Lewis hit a tremendously difficult three-point shot early in the third quarter, but that was their only score in the first three minutes of the period.
In the seven minutes either side of half-time, Riders posted a 22-3 burst which had them 50-31 in front. The lead peaked at twenty points and with 13 minutes to go it looked like the game would meander out into a comfortable home win.
But Bouna Ndiaye caught fire for the Sharks, pulling them to within ten at the start of the fourth quarter. Corey Johnson's three re-established a 15-point lead, but Lewis and Ndiaye had the gap down to five with four minutes to play.
Johnson hit another two corner three-pointers as Riders seemed to be keeping the visitors at bay, but Connor Cashaw refused to let it go and cut the deficit to 83-80 with a minute to go. Riders, though, held their nerve and sealed the win from the free throw line.
Wright was again in imperious shooting form, netting 20 points including four three-pointers, whilst Thomson and Ky Cartwright both posted double-double.
Scorers:
Riders: Wright 20, Anderson 13, Thomson 12, Cartwright 10, Nelson-Henry 9, Johnson 9, Chuku 5, Ward-Hibbert 5, Spencer 4, Lascelles, Scott.
Sharks: Ndiaye 21, Lewis 18, Cashaw 14, Koch 12, Marsden 6, Tuck 5, Backovic 2, Montgomery 2, Chubb, Brownell.
The Riders return to action at the Morningside Arena on March 13th when they take on the Manchester Giants in the BBL Championship, CLICK HERE to purchase your tickets!