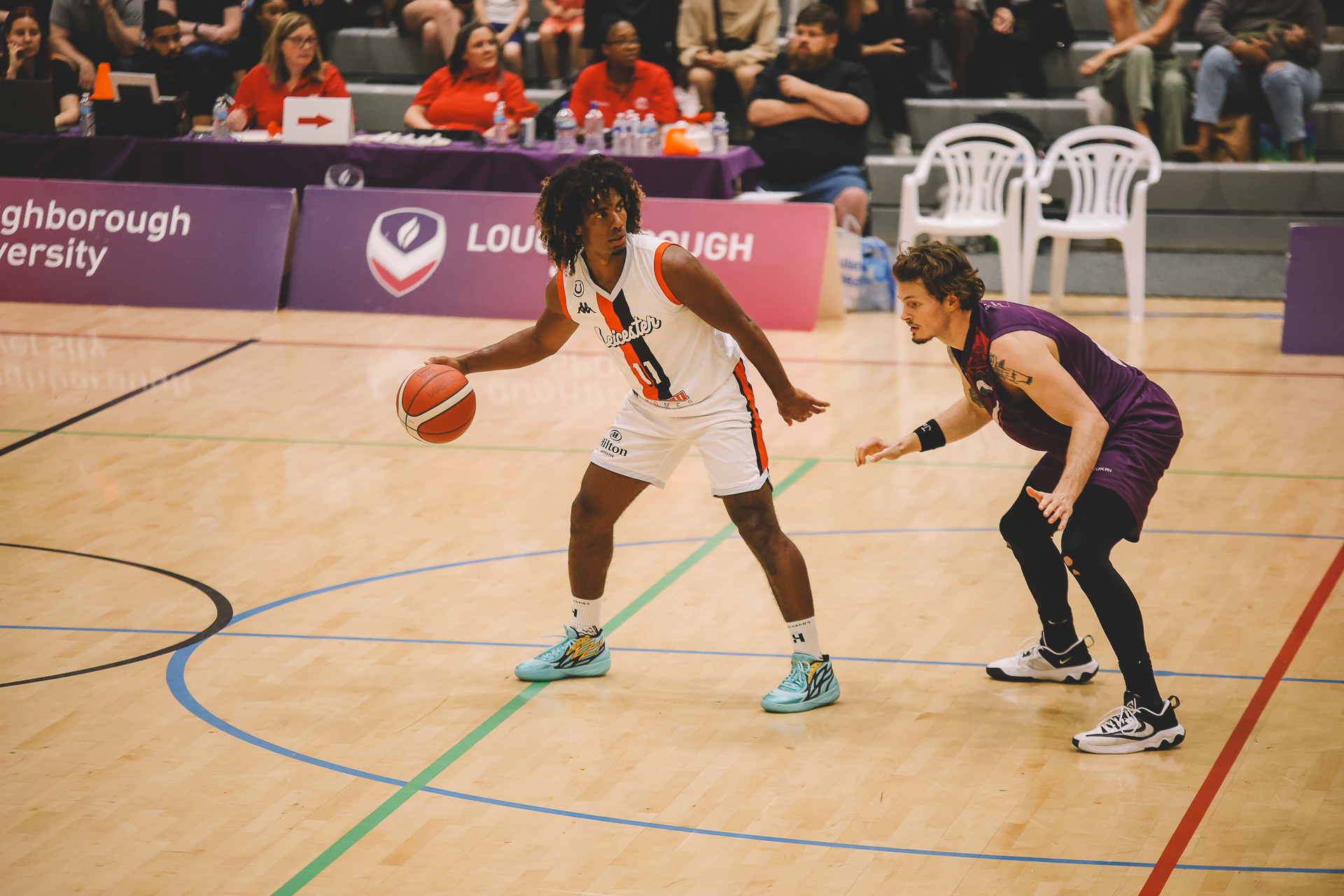 Riders Media - 25th August 2023
Report: Riders take Red vs Purple win
Leicester Riders took a 99-64 win in the annual pre-season "Red vs Purple" fixture against Loughborough University.
Miryne Thomas led the Riders with 17 points, in a game, backed up by 15 from Jaren Holmes.
After a tightly contested opening exchange, with Loughbroough's Justin Hedley's five quick points making it 10-8 to the hosts after five minutes, the Riders seized control of the game.
Miryne Thomas made an immediate impression on the Riders faithful with eight first-quarter points, and a highlight throw down from Jaren Holmes' lob pass.
Leicester leapt out to a double-digit advantage early, with Mo Walker's five-point burst ending the period 26-14 in the Riders' favour.
Thomas continued to dominate in the second, rising high to swat away Hedley's layup attempt. He was backed by Kimbal Mackenzie, who came alive in the quarter for eight points.
Loughborough kept within touching distance for stages, and Elija Bailey entered halftime the game's leading scorer with 11 points and five rebounds.
But Riders big man Sam Idowu stretched the lead to close the half with a three, followed up with a layup and a block of the next possessions. The teams entered the half with Leicester up 49-32.
Mackenzie and Idowu saw the Riders build on their advantage in the third, finishing as the Riders' two leading scorers by the end of the period. On the other end, Bailey found the hoop consistently to rack up 16 with a quarter to play.
Leicester won the third quarter 28-16, taking a 77-48 lead into the final period.
The fourth was a case of seeing the game out, which the Riders did professionally. They kept their 30-point lead until the final buzzer, taking home a win from their first preseason game.