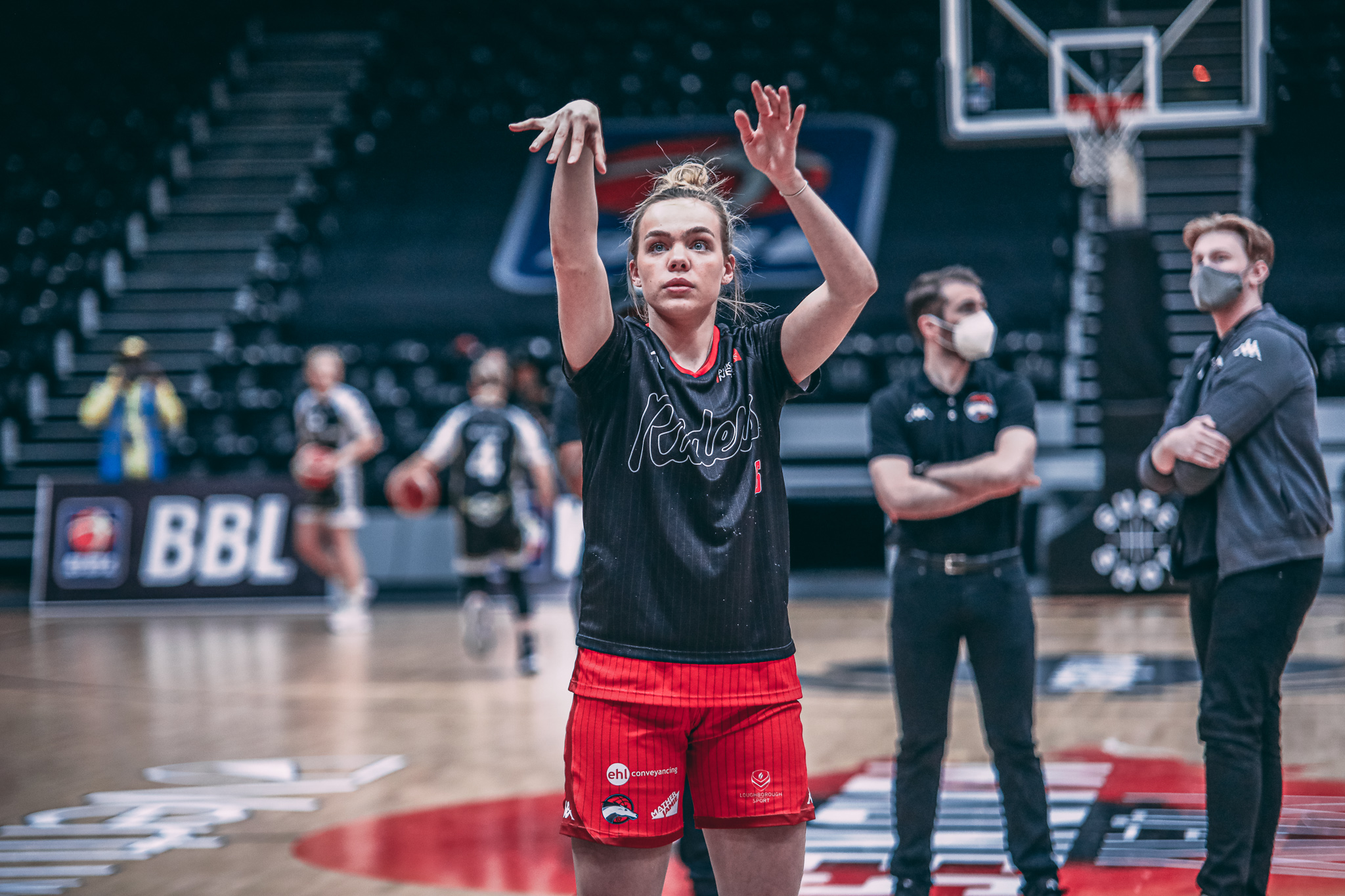 Riders Media - 12th May 2021
Winterburn makes the 2020-21 Molten WBBL First Team
Holly Winterburn is selected into the 2020-21 Molten WBBL First Team and is the youngest player on the squad. 
After returning from Oregon, Winterburn stepped into a leadership role for the Riders and has been a difficult matchup for opposing teams in the WBBL. Holly is a continual threat on the court and the statistics alone show her impact in the game. This season, the GB guard averaged 31.2 minutes 14.9 points, 7 rebounds, 6.2 assists, and 2.1 steals per game. She finished leading the Riders in average points, assists (third in the league), and steals.
Her most notable game was against BA London Lions in their final matchup where she scored a season-high 36 points with six rebounds, five assists, two steals, two blocks and secured a road win.
There were multiple occasions where she just missed out on a triple-double, but the closest performance was against Manchester Met Mystics in March where she had 17 points, 13 rebounds, and nine assists in the WBBL Championship.
The Riders Assistant Coach Antonio Quintero commented: "I'm super happy for Holly and it is a well-deserved award. She worked hard every day and had an incredible season. Holly has shown her impact in the league through her basketball knowledge and by performing great in different areas of the game."
2020-21 Molten WBBL First Team
Cat Carr (Sevenoaks Suns) – 18.8 points, 8.8 rebounds, 7.2 assists, and 1.4 steals.
Alison Gorrell (Newcastle Eagles) – 23.6 points, 7.5 rebounds, 5.3 assists, and 2.5 steals.
Kennedy Leonard (BA London Lions) – 15.7 points, 5.2 rebounds, 11.3 assists, and 3.9 steals.
Holly Winterburn (Leicester Riders) – 14.9 points, 7 rebounds, 6.2 assists, and 2.1 steals.
Cassie Breen (BA London Lions) – 18.7 points, 4 rebounds and 1.7 assists.
Riders would like to congratulate all the players who made the First Team as you all have had an amazing season and positively impacted the league.