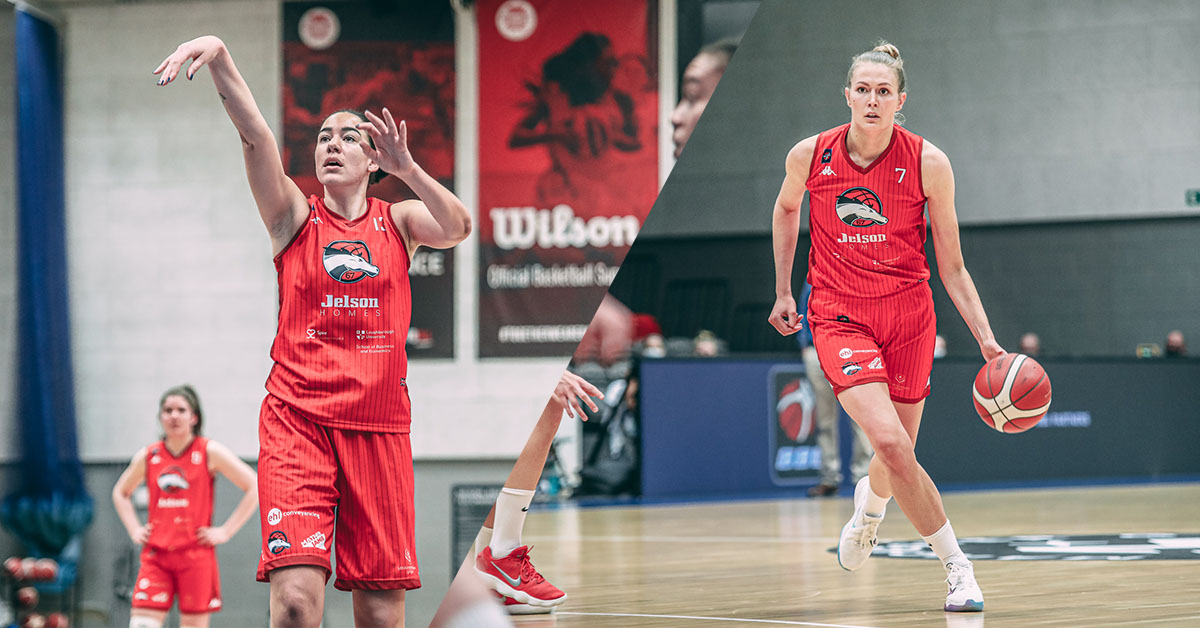 Riders Media - 12th May 2021
Stewart and Clark selected to the WBBL Defensive Team
Azania Stewart and Ella Clark are voted in the 2020-21 Molten WBBL Defensive Team of the Year.
Riders had a reputation for their tenacious defence and Stewart slid right in when she joined the team. The GB Olympian led the league with 1.9 blocks per game and averaged 8.8 rebounds. Azania had double-digit rebounds five times during the regular season with a whopping 18 rebounds against the league leaders, Sevenoaks Suns. The 6'4 centre had four steals on two occasions and used her length to protect the rim, resulting in a season-high five blocks in a key matchup against BA London Lions.
Over the last two seasons, Clark has been disruptive on the defensive end. This year, Ella joins Azania in the top two spots as she was second in the league with 1.6 blocks per game. She had a season-high four blocks against Essex Rebels and helped the team get revenge after Essex had ended their undefeated streak. The 6'3 forward also averaged 6.6 rebounds per game, with a season-high of 13 against Caledonia Pride.
With the help of Stewart and Clark, the Riders allowed the fewest points in the paint (19) and limited opponents to a low field goal percentage of 33%.
Molten WBBL Defensive Team of the Year
Jasmine Joyner – 10.5 rebounds, 2.5 steals and 1.4 blocks
Azania Stewart – 8.8 rebounds, 1.3 steals and 1.9 blocks
Kennedy Leonard – 5.2 rebounds, 3.9 steals and 0.6 blocks
Shanice Beckford-Norton – 4.6 rebounds, 1.7 steals and 0.3 blocks
Ella Clark – 6.6 rebounds, 1.1 steals and 1.6 blocks
Congratulations to all the players that were selected for this team, especially Clark and Stewart for leading the Riders on the defensive end.