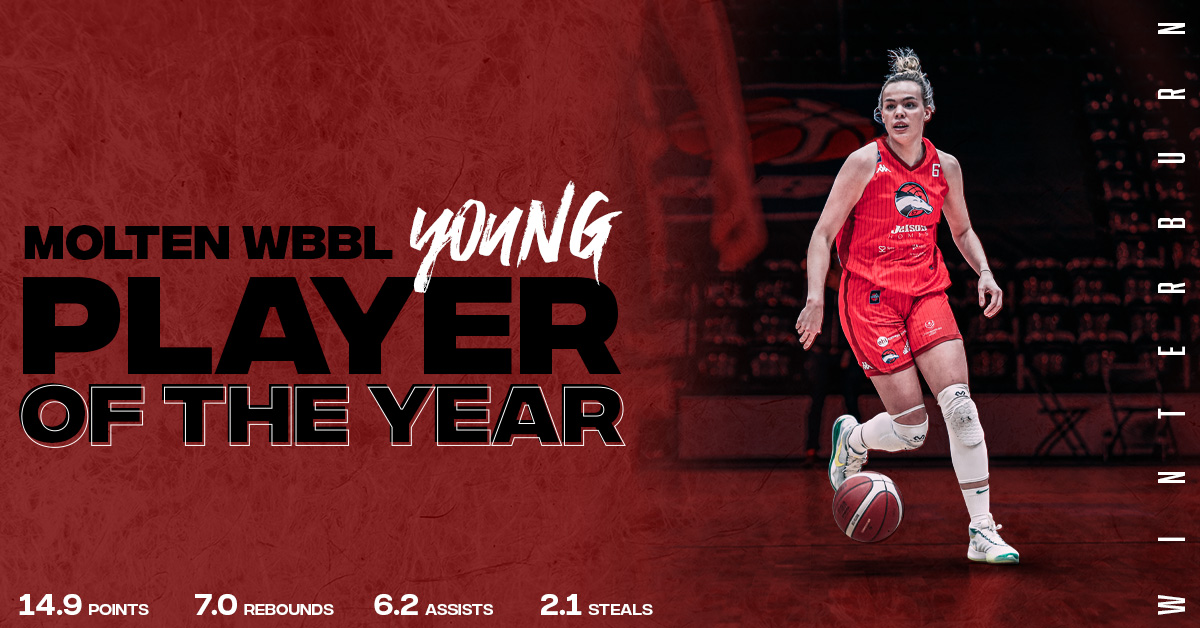 Riders Media - 13th May 2021
Winterburn Crowned as the Young Player of the Year
Holly Winterburn has been selected as the 2020-21 WBBL Young Player of the Year. Within the last four years, this is the third time the GB guard has won this award.
This season, Holly has stepped up in a leadership role and has been an offensive threat within the league. As one of the youngest players on the Riders squad, Winterburn has averaged 31.2 minutes 14.9 points, 7 rebounds, 6.2 assists, and 2.1 steals per game. She led the team in average points, steals and was third in the league in assists.
Key performances this season was a 36 point game against BA London Lions in their final matchup and a near triple-double against Manchester Met Mystics in March where she had 17 points, 13 rebounds, and nine assists.
Winterburn has racked up awards this season where she has been featured in the All-Star Five on nine occasions, selected into the Molten WBBL All-British Team and Molten WBBL First Team.
Holly has been a key factor in the Riders success this season, including winning the WBBL Cup, and we would like to congratulate her for receiving this award once again.