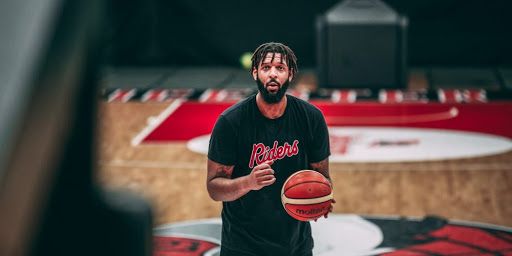 Riders Media - 14th August 2020
Walker makes return to Riders
Mo Walker will return for the Riders for the 2020-21 season, it can also be revealed that having initially signed a two-year deal, Walker has now extended his stay by a further year making him a Rider for the next two seasons.
Mo was all set to make his Riders debut last season but for a season-ending injury which stalled his Leicester debut. Despite this, Walker will be a familiar face to BBL fans after spending a short stint with the Worcester Wolves three seasons ago in which he averaged 18 points and 9.5 rebounds per outing.
"I'm excited! I feel like I have a chip on my shoulder and something to prove from sitting out last season," reflected Mo. "I want to make the city of Leicester and the fans proud by continuing to build on the winning culture already established by the Riders in the BBL."
Coach Rob Paternostro is excited to have the 6'10" big available this time out, speaking to the club's official website, Paternostro said:
"We can't wait to see Mo put on a Riders uniform. Last year's injury was unfortunate for both him and the club, and I know that he is really excited about getting back on the court."
"Although he didn't play in any games for us last season he settled in very well, he was a part of the team and was able to get a feel for what we do and how we do it."
"He was a dominant player last time he was in the league, first team all BBL player, a player that opponents feared and had to game plan for."
"Mo is a big who uses his size to get great position and can really score with his back to the basket. He is also a guy that rebounds both offensively and defensively, passes the ball well and plays with intelligence on both ends. We are expecting big things."
The new Riders jerseys were unveiled earlier in the week and are available for pre-order until August 15. Check out our online store to order yours!