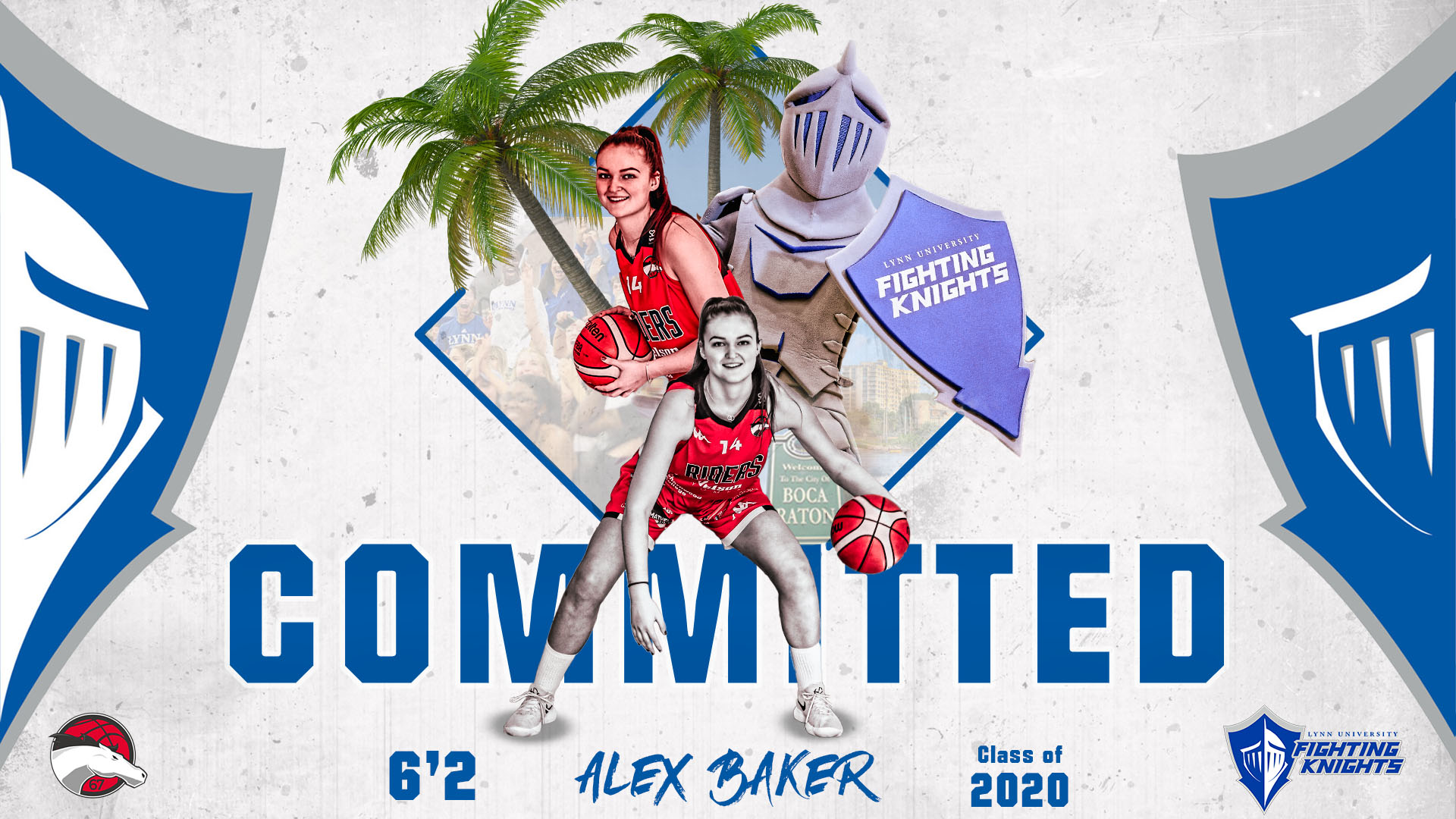 Riders Media - 10th August 2020
Alex Baker Commits to Lynn University
Class of 2020 Charnwood College student Alex Baker has committed to Lynn University where she will play her college basketball next season. We spoke to Alex on her time at Charnwood College and her decision join the Lynn University next season.
How's your time at Charnwood?
Deciding to go to Charnwood was a very big decision for me. To move away from home at a young age is never easy but it was the best decision I ever made and would do it all over again. These past two years have been such an experience that I'm going to miss deeply but I'm going onto my next journey in the states all thanks to Charnwood, Krumesh and all the other players and coaches. Charnwood has turned into my family, you live with them, play with them, go to school with them and experience it all together. I am so grateful for the people I have met and was able to build friendships and relationships with from my time at Charnwood and I'll never forget it.
What advice would you give to the next crop of girls coming through at Charnwood College?
Advice I would give is that it is not easy, and thats ok. It's not supposed to be easy, its supposed to be challenging. If it was easy everyone would be doing it. You need to try your very best and show why you are different and deserve to be playing at this standard. And if you don't get the game time or playing time that you like or think you deserve, then ask yourself why. If something isn't going well, try to do something else rather than just dropping your head. Its all about effort and hustle, everything else will come later.
Why did you choose Lynn University?
I decided to commit to Lynn University in Florida as it was the best fit for me. Ever since I started playing its never been all about basketball. Its been about other aspects like my education and happiness. So I felt that Lynn ticked all these boxes for me. I visited Lynn and other schools so I had a good comparison and fell in Love with Lynn as well as having a great gut feeling that I wanted to spend the next 4 years of my journey here.
Anyone you would like to thank whilst on this Journey?
I could thank so many people for helping me or inspiring me up to this point. Too many to mention in fact but any coach that I was lucky enough to be coached by is a great start. From the beginning of my journey at Brighton Cougars when Hugh Sandie saw potential in me, to my next step at SeveonOaks with Len Busch and Richard Surrey who developed me as a player and person, then finally to Charnwood with Krumesh Patel, Oli Parr and Alex Hayley. Also all my GB coaches, assistant coaches and physios. It really wouldn't have been possible without any of them so I want to thank them from the bottom of my heart for getting me this far. I won't forget it. And lastly all the players I've had the privilege of playing with or even against, helping me develop my game everyday.