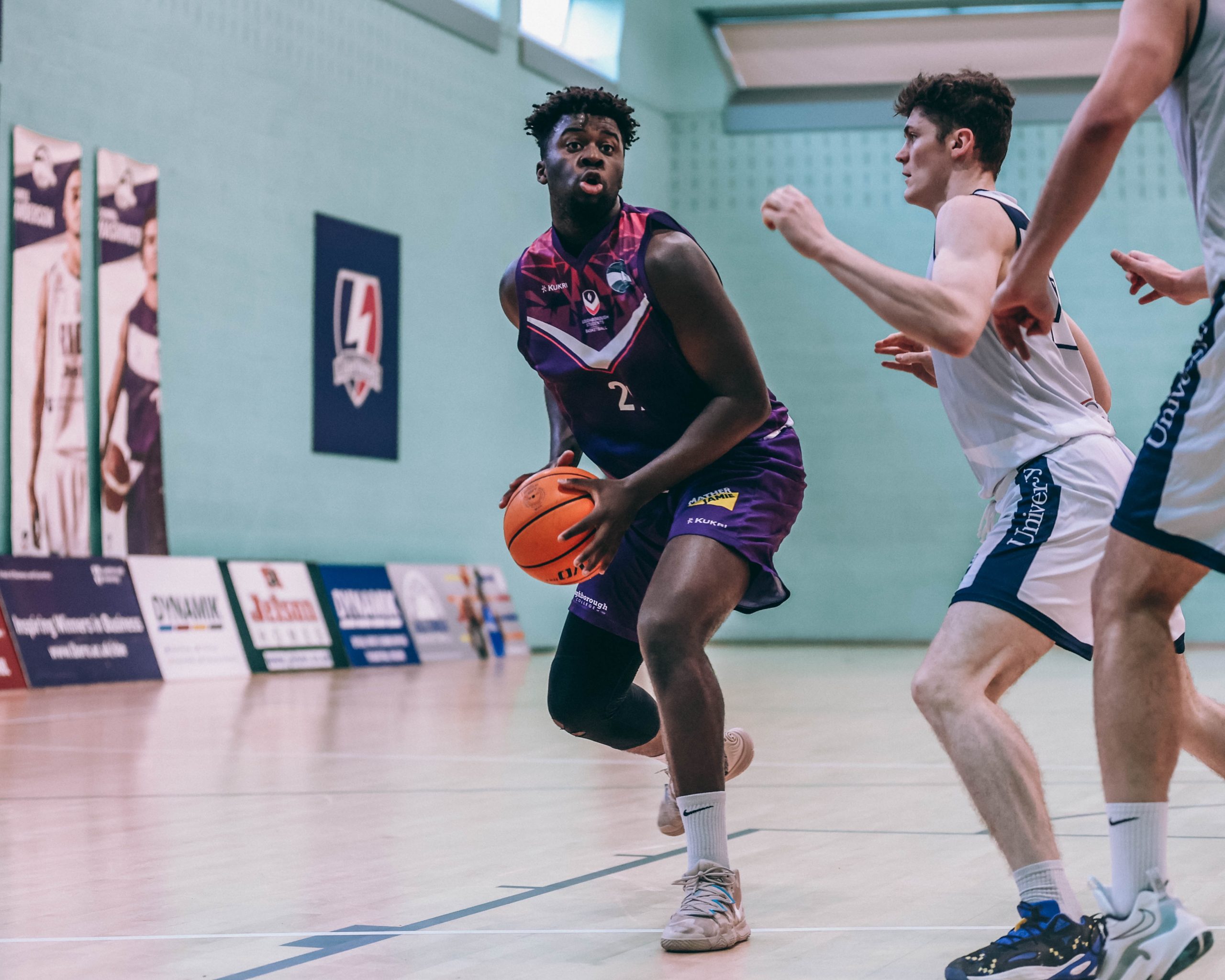 Riders Media - 21st March 2022
THUNDER 91 – 75 RIDERS
Saturday saw the Loughborough Riders travel to Worthing to take on the Thunder. Both teams fought hard but it was the Thunder who pulled ahead in front of their home crowd and won 91-75. 
It was a rough first quarter for Loughborough as the Thunder came out on fire hitting shot after shot as the Riders struggled to find a groove offensively. The Thunder's defense was clicking and the rim seemed like it had been widened as they stormed ahead to take a 27-9 lead after one quarter of play.
In the second, the Riders came out much hotter than in the first. They poured in 20 second quarter points, but though they were executing on offense the Thunder kept their foot on the gas pouring in 22 second quarter points of their own.
Going into the half the Riders trailed 49-29.
The second half was a battle, both teams came out hot. Milo Gordon hit 2 quick three's and led his team on a run that saw them bring the game back to an 11 point deficit. The Thunder though answered back with a run of their own.
Both teams poured in 25 points in the third quarter, once again the Riders found themselves behind by 20 points as they approached the fourth quarter. Thunder lead 74-54.
The fourth quarter commenced and again both teams went back and forth, hitting basket after basket. Unfortunately, the Thunder's lead was too big for the Riders despite the Riders outscoring the Thunder in the fourth quarter.
It was a tough fought match, but the Riders slow start to this game dug them into a hole they couldn't climb out of. They proved that they were on par with the Thunder as they outscored them from the end of the first till the end of the game.
However, the Thunder's 5 players with double digit figures and well played team efforts propelled them ahead to win this game. The Rider's showed their heart and never gave up. Good game boys, onto the next one.
Match report written by Rob Field