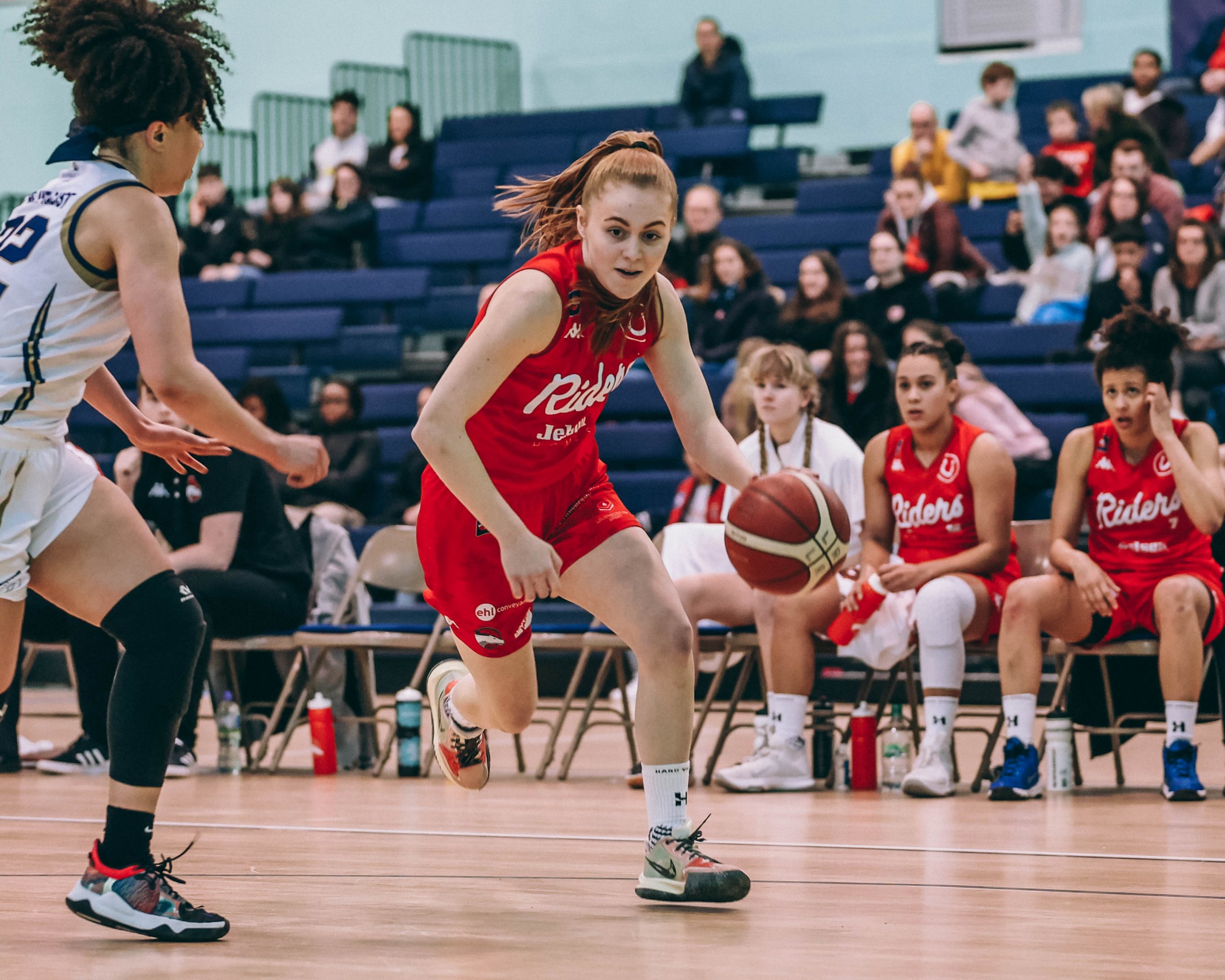 Riders Media - 21st March 2022
PALATINATES 85 – 70 RIDERS
The Leicester Riders took on the Durham Palatinates in a tight, back and forth contest which saw the Riders losing 85-70 after they were unable to answer the second half run of the Palatinates. 
The Riders were off to a quick start in the first, behind good efficiency and a balanced scoring effort they managed to gain a quick lead whilst holding the Palatinates at bay with their stellar team defense. 
The Riders shared the ball well as they attacked the rim. Their team coordination gave them an edge and their first quarter efforts put them up 21-14 as they entered the second quarter.
The Palatinates opened the second with a run of their own. They came back to tie the game up 29-29 with 4 minutes left to play in the second. In those last 4 minutes, Alison Lewis put up 6 points and a three point dagger by Brooklynn Mcalear-Fanus to close the half put the riders up 34-39. 
The third quarter commenced and both teams were looking to make their move to take and maintain a lead. The Palatinates came out quick and tied the game up, both teams took turns going back and forth with the lead. 
If the Palatinates hit a three, the Riders would come down and match it with one of their own. However, the Palatinates pulled ahead in the last 2 minutes of the third to put them up 61-56 behind a flurry of three point shots. 
Going into the fourth a quick Makana Stone layup and Alison Lewis 3 pointer tied the game up with 8 minutes to play in the fourth. Both teams again took turns fighting for the lead and tied the game 3 more times in the fourth.
Both teams went scoreless from the 5 minutes mark till the 3:30 mark when the Palatinates began a scoring onslaught to take a commanding lead and finish the game strong. They were led by Goretti Hurtado Barbeito who had 25 points and Katie Bennet who had 18 points and 12 assists. 
The final buzzer sounded with a score of 85-70, but don't let the final score fool you. This game was tied until the final 3 minutes when one team's shots fell and the others didn't. The Riders put up a great fight. Alison Lewis had 15 points off the bench and another double double from Oceana Hamilton headlined the Rider's efforts. 
It was a tough loss, but a good fight. Go get 'em next time Riders!
Match Report written by Rob Field