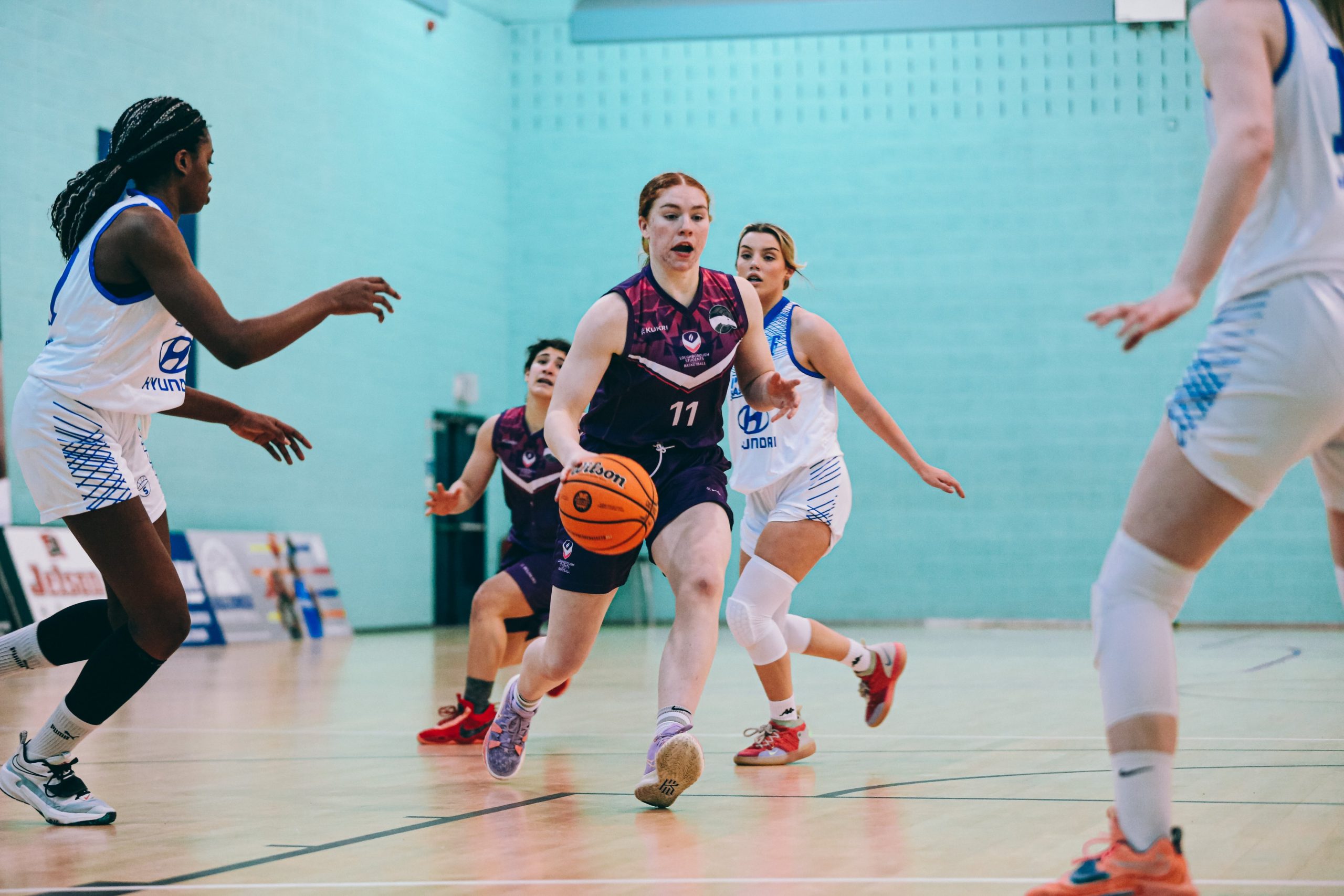 Riders Media - 21st March 2022
COLA 47 – 63 RIDERS
On Sunday the Loughborough Riders took on the CoLa Southwark Pride in London. The teams went back and forth exchanging leads in a gritty defensive minded battle. The Riders managed to pull ahead and run away with a win, tallying a final score of 63-47.
CoLA began the game with a quick 6-0 run over the first 4 minutes, but was immediately answered by a 7-0 run from the Riders. The Riders used their ability to grab offensive rebounds to capitalize on second chance points.
Both teams exchanged defensive stops, layups and extra points at the free-throw line. They remained neck and neck and it was an even showing in the first quarter as they entered the second tied at 12-12. 
The second quarter was kicked off by Louise Rouse with 5 quick points. The Riders continued to keep up the defensive intensity, but CoLA weren't going to go away quietly either. Though the Riders extended their lead to 6 in the second quarter, CoLA closed the gap to one with a score of 24-23 going into the half. 
Going into the second the Riders looked more composed, calm and ready to execute their gameplan. The third quarter was led by Katie Januszewska who poured in 12 points in just the third. The Riders were electric on offense as they scored 21 points in the third.
They also held their own on the defensive end. Protecting the paint and stopping CoLA to only 14 third quarter points. Their combined efforts on both ends of the floor helped them to build their first sizable lead of the game as they led 45-37 going into the fourth. 
In the fourth the Riders did what they do best, remain calm and execute their gameplan. The Riders again smothered the Pride on defense, holding them to 10 points as they put up 18 of their own. The Riders were dominant on the glass and their hustle stats excelled them to win 63-47.
Louise Rouse, Katie Januszewska and Alia El Shabrawy all poured in 17 points in an excellent display of Riders basketball. They kept their composure and executed on both ends of the court. An excellent win for the team. Well done girls!
Match report written by Rob Field