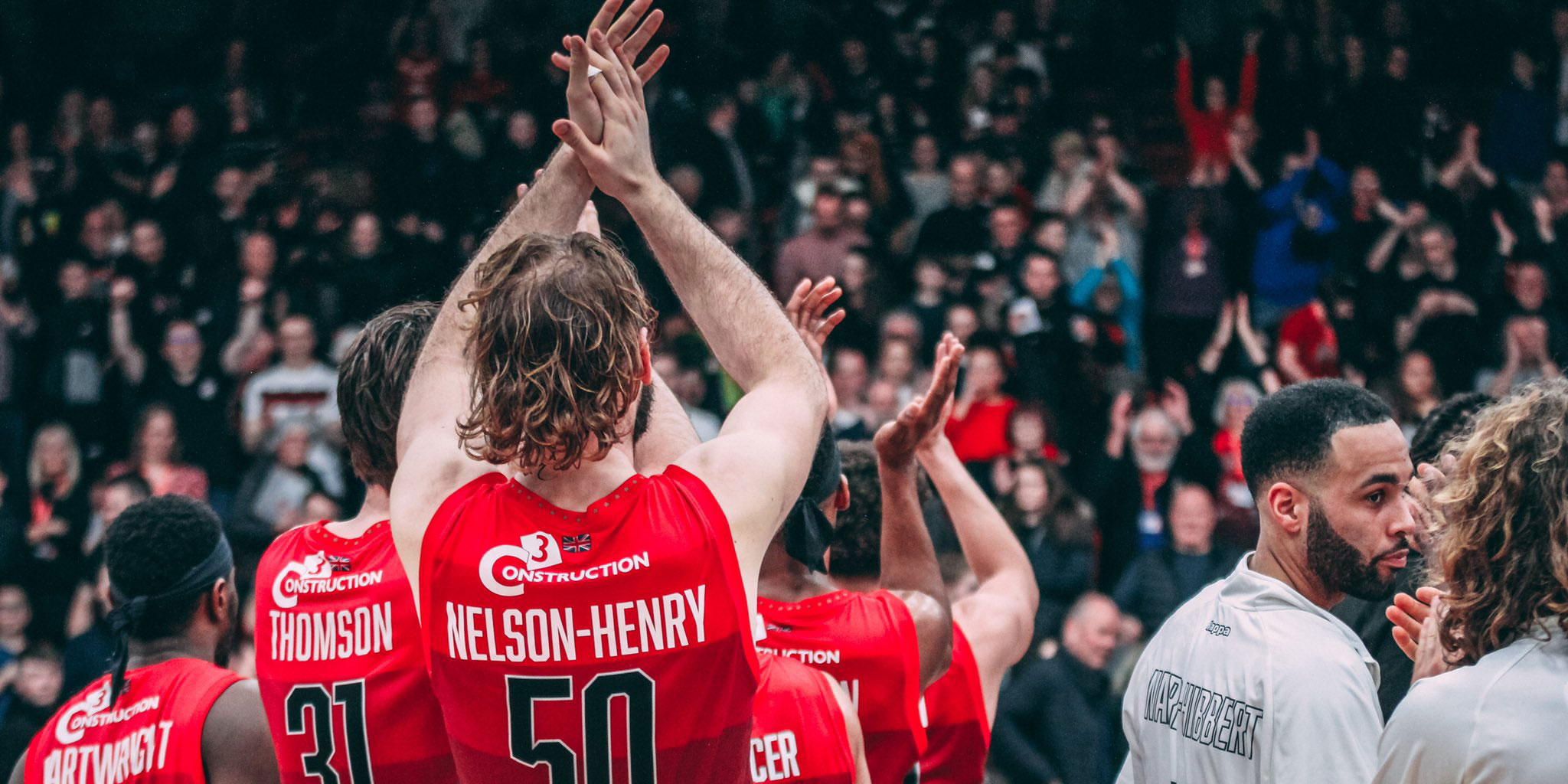 Riders Media - 23rd March 2020
Thank you for your continued support
Leicester Riders Chairman Kevin Routledge has thanked all Riders fans, after an outpouring of support following the postponement of the BBL 2019/20 season.
The BBL announced last Tuesday a suspension of the current season indefinitely, because of the national measures to fight the coronavirus pandemic.
No date has been set for a possible resumption to the season, with the BBL awaiting updated Government advice.
"These are challenging times for the Riders, and the BBL, in common with other professional leagues and clubs."
"Indeed the challenges are being faced across a lot of sectors of industry in these unprecedented times, and so we have to be understanding, and keep a perspective."
"In addition, we are rightly proud of the work in the community of our Foundation, but now their activities will be significantly curtailed, particularly due to the schools closure."
"We are also extremely proud that we were the first club in the BBL to build their own venue, the Morningside Arena, and that too had to be closed to the public as of last Friday evening, with the most recent announcement by the Prime Minister."
"The public generally may not be aware, but the Morningside Arena is owned by our charity, the Leicester Riders Foundation, and inevitably, as the largest indoor venue in the city, it has significant overheads."
"If any of our supporters, or the public, wished to provide further support, donations to our Foundation will greatly assist us continuing with a reduced service."
"The total loss of revenues to those three organisations, as a result of the suspension and closures, could reach £1 million, depending upon how long the closures continue."
"This means it will take some time for us to recover."
"We are exploring every opportunity to continue to make some use of the arena, in line with Government advice and guidelines, during these challenging times."
"But we have been overwhelmed with messages of support from our players, fans, sponsors, funders and suppliers."
"We are particularly thankful that we have not yet had a single request for a ticket refund for the advanced sales for the remaining Riders home games, which is hugely helpful to sustaining our businesses through these difficult times, while we find out if the season can resume."
"In addition, all our sponsors have remained very supportive and are offering their help and expertise."
"Also, all the players and staff of the Riders, and the staff of our Foundation and Arena, have stepped up and voluntarily agreed short term reductions in wages to help get us through these unprecedented conditions."
"And we have been delighted with the support from our main suppliers, who have shown great flexibility in terms of payment, notwithstanding some having their own difficulties."
"We have also had support and advice from the Council, which has been very helpful, particularly recognising that the demands on their leadership and staff are immense in these circumstances."
"We particularly welcome the announcement by the Chancellor on Friday night, to support keeping people in work. That will be boost for all businesses like ours."
"We are also aware that the BBL is having conversations with national government to see what support might be forthcoming because of the damage to our sport."
"The Riders continue preparations so that we can restart to finish the current season, although understandably some of our overseas players like Kyron Cartwright, Corey Johnson and Namon Wright returned to the US, in light of pending or threatened travel bans by American authorities."
"We will address the strength of our playing squad, once clarity is provided on what happens next."
"The Riders will also accelerate our preparations for next season, and in that regard we will launch our season tickets offer for the 2020/21 season later this week."
"Any of our fans who can afford to buy theirs soon would make a huge difference to the short and medium term sustainability of the Leicester Riders."
"I understand that many of our fans and their families are facing similar financial uncertainty, but even a small contribution could go a long way."
"Meanwhile everyone at the Club, the Foundation and at the Arena remains resolute, and determined to stay safe, comply with Government guidelines, and get back, in due course, to normal business."