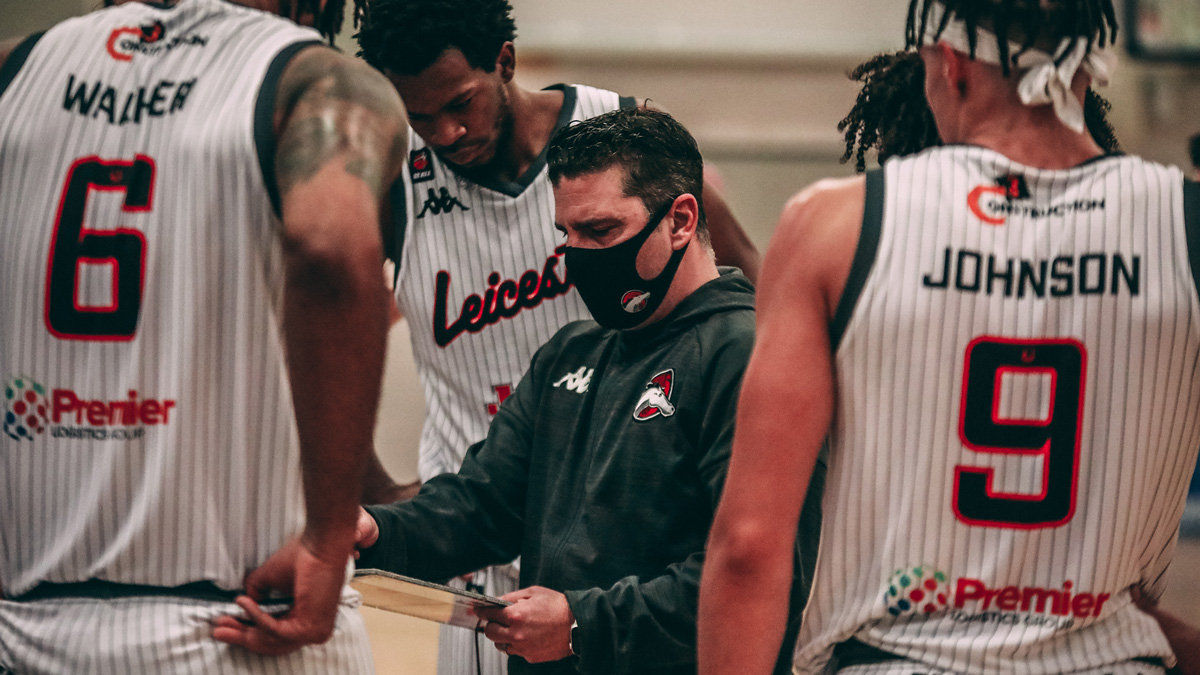 Riders Media - 6th November 2020
Rob ahead of Cup start
Coach Rob Paternostro can't wait for the first competitive game of the season this weekend as his Riders side face Newcastle Eagles at the Morningside Arena, 5pm tip-off, on Sunday 8 November 2020.
The game is part of the first phase of BBL Cup fixtures which sees the Riders pitted against Newcastle Eagles, London Lions and Sheffield Sharks.
Riders beat Cheshire Phoenix 88-62 in their final pre-season game last Sunday and have been back in the gym each day this in preparation.
"I think we are all looking forward to starting the BBL season," commented Coach Rob.
"It's been a bit of a stop start to get here but as the game approaches you can feel the excitement within the team."
"We thought it was important we played that friendly game on Sunday in Cheshire. The group enjoyed playing together and enjoyed playing against someone else. They showed some good things at both ends of the floor."
"We've had a good week of practice, the guys are working hard and preparing for the weekend."
Although the game will be behind closed doors, the game will be streamed LIVE on riders.basketball/live – available for just £4.99 and free to season ticket holders who will be emailed a pass code.