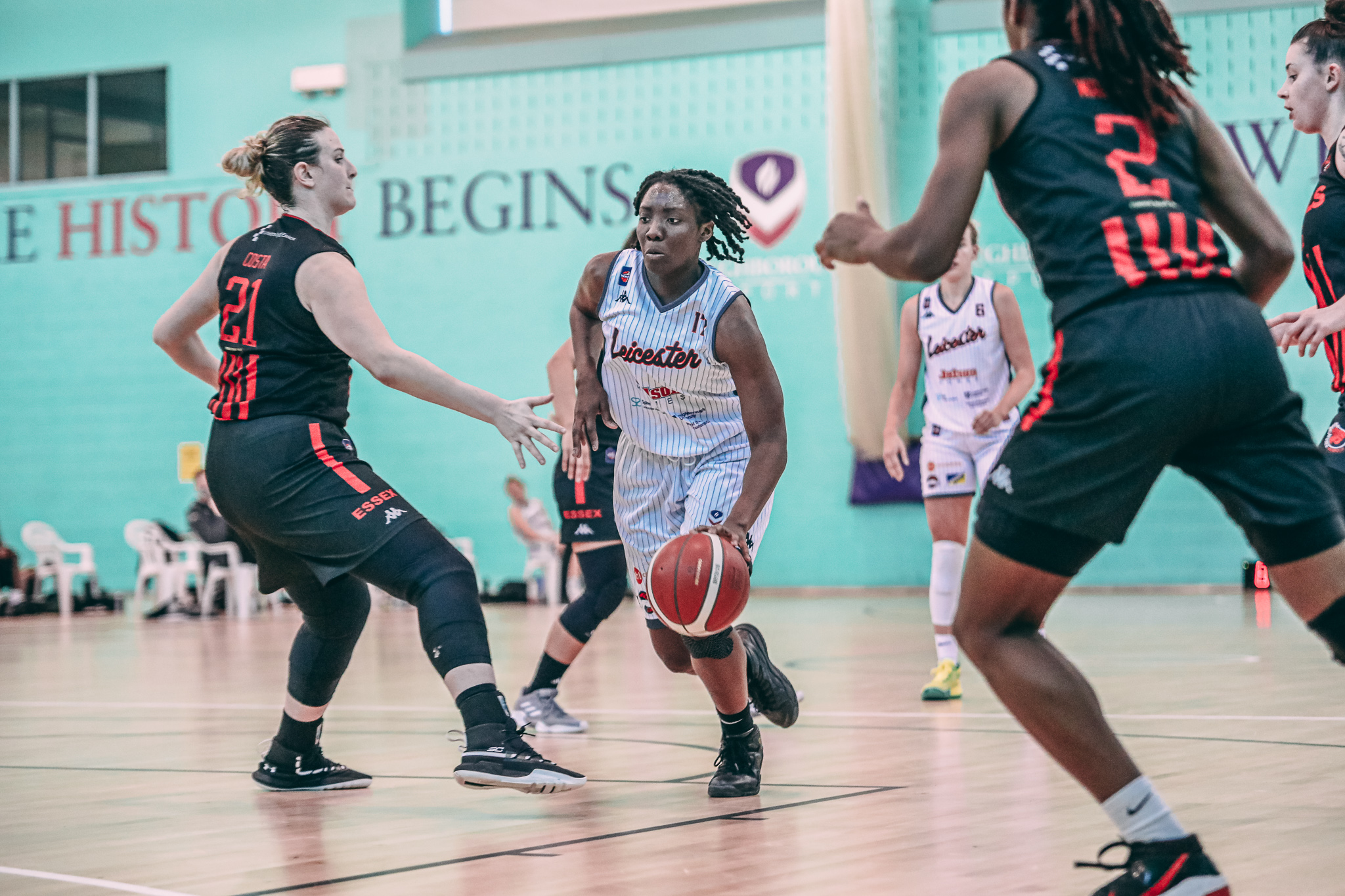 Riders Media - 17th April 2021
Riders Women Beat the Rebels
The Leicester Riders flourished in their Saturday game against the Essex Rebels. Leading from the first few minutes, the Riders women ensured they created a struggle for the Rebels throughout, which led them to a final score of 71-42.
Taking control of the game from the offset, Leicester Riders adopted both strong defence and explosive offense strategies that led them to make easy shots causing a 12-point lead in just the first quarter. But it didn't stop there, strong with defensive rebounds, Leicester's lead grew to 19 points by half-time, giving Essex a hard gap to close in the final half. Although, in the last matching, we previously saw Essex defeat Leicester, they were unsuccessful in their pursuit this time around. We hope to continue to see this momentum from the Riders women in future matches.
Smith led the Riders with 20 points, 10 rebounds and 3 assists, whilst the Rebels were led by Costa with 10 points, 10 rebounds and 1 assist.
Scorers:
Riders: Smith 20, Lappenkuper 13, Winterburn 12, Stewart 10, Janusezewka 7, Clark 5, Robb 4
Rebels: Costa 10, Waithe 7, Munns 6, Beig Salazar 5,Haines 5, Kohlhaas 4, Patridge 3, Belle-Mbaye 2
Riders now prepare to face Sevenoaks Suns on Wednesday 21st April at 2:30pm at Surrey Sports Park.