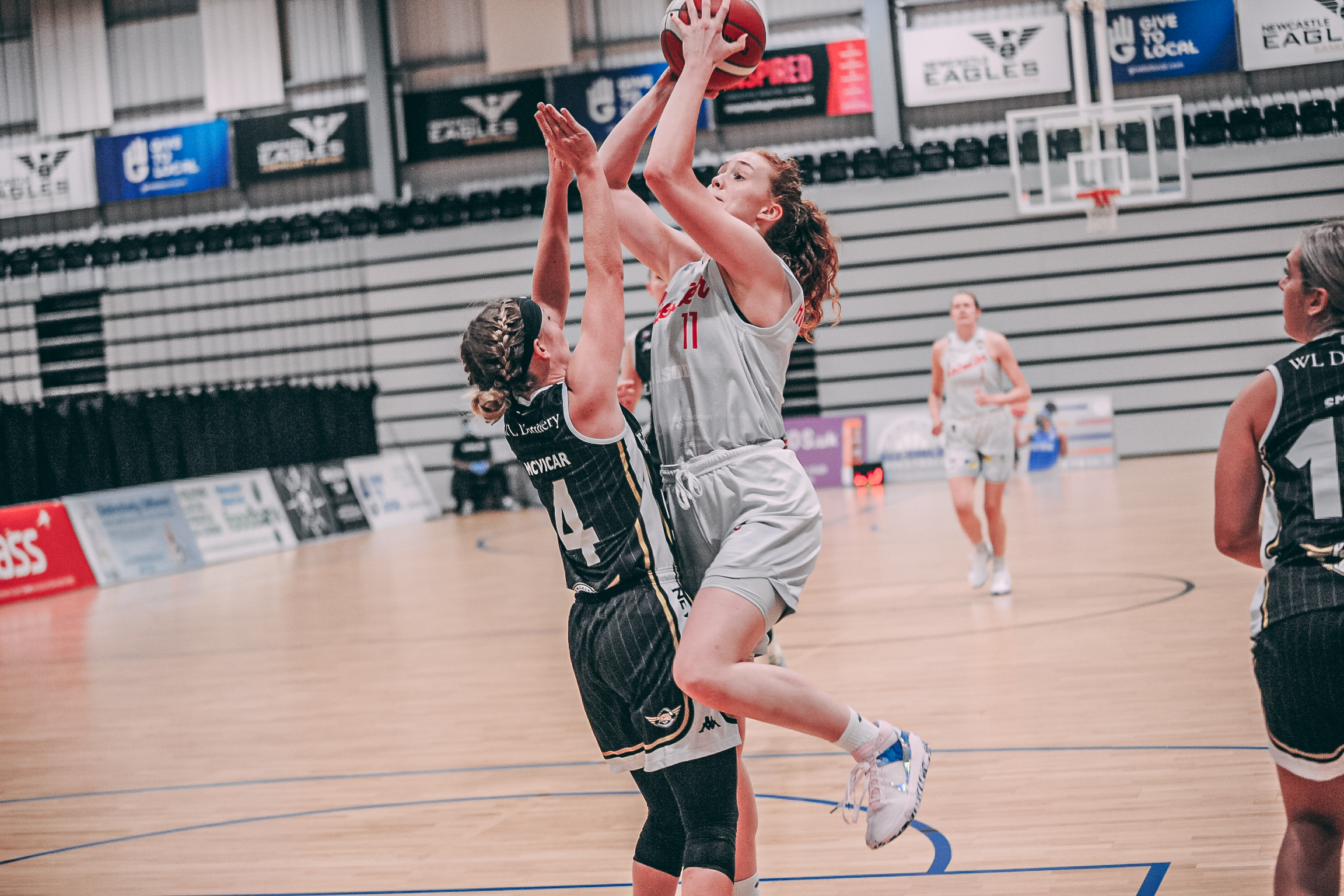 Riders Media - 30th November 2020
Riders win big on the road and qualify for the WBBL Cup semifinals
Leicester Riders Women are now 3-0 in the WBBL Cup after a huge fourth quarter push against the Newcastle Eagles.
Both teams went back and fourth with Newcastle taking a two point lead heading into the fourth quarter. Newcastle's, Alison Gorrell, made sure the game was competitive with her 19 points, 7 rebounds and 9 assists. However, a layup by Anna Lappenkuper started the Riders 36-9 run to secure the win and reach the WBBL Cup semifinals.
Kate Oliver was unstoppable in the matchup and led the scoring with 29 points on a notable 73% field goal percentage, alongside four 3-pointers. Holly Winterburn also had a dominant near triple-double with 18 points, 9 rebounds and 8 assists.
Head Coach Jesper Sundberg commented: "we are very happy about the win and finishing at the top of the group. Newcastle created lots of problems for us on defence. Offensively we made it a high possession game and we had more energy left going into the final quarter."
Scorers: 
Eagles: Gorrell 19, Mcvicar 16, Smith 14, Koop 12, Taylor 4, Bland 2, Oates 2, Chuckwu-Etu 2
Riders: Oliver 29, Holly 18, Hinriksdottir 16, Robb 15, Lappenkuper 10, Gaskin 6, Clark 2.
Riders take on the Cardiff Met Archers next in the WBBL Cup semifinals on the 5th December.
Photo credit: Newcastle Eagles