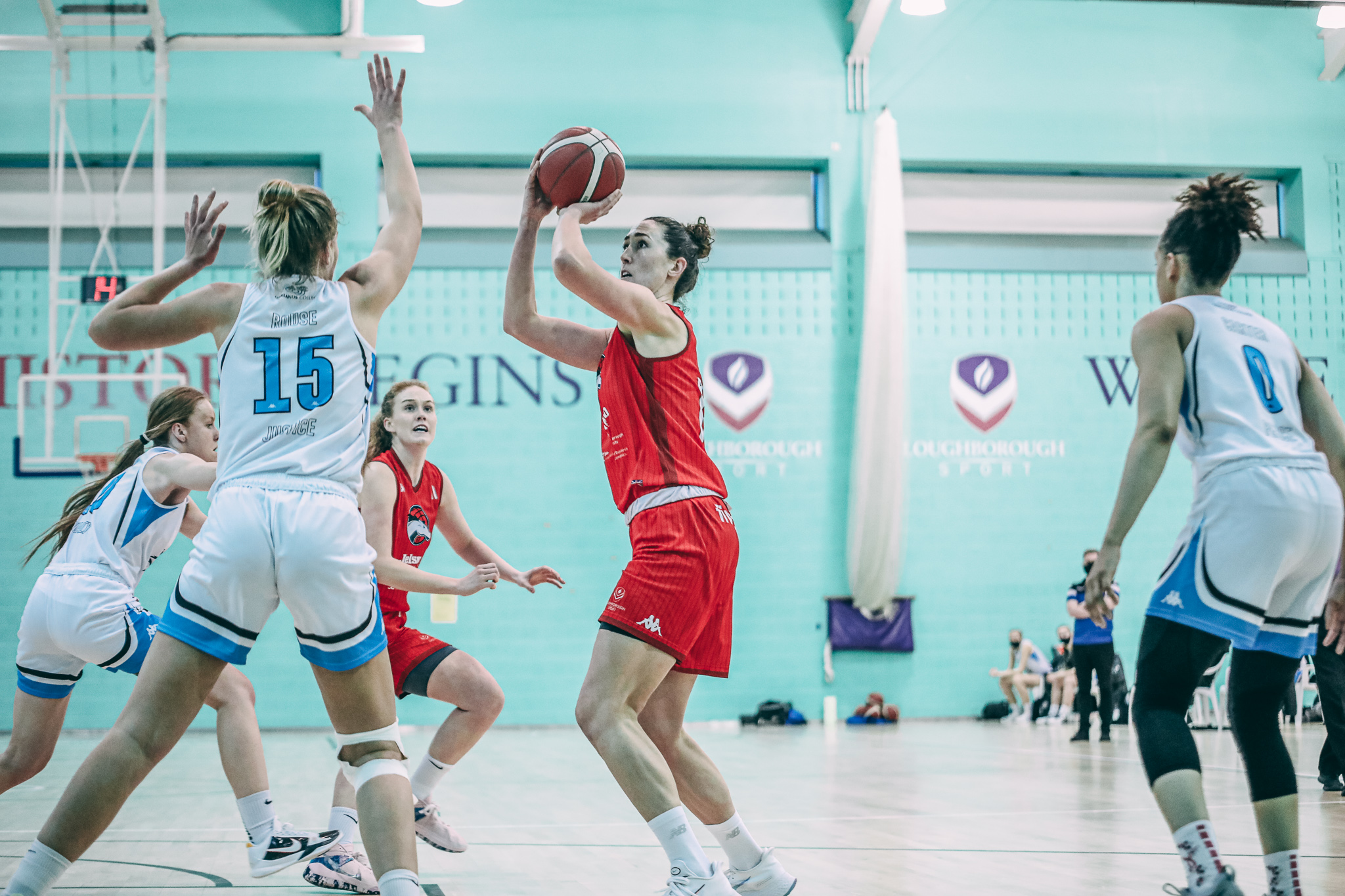 Riders Media - 21st February 2021
Riders through to the WBBL Trophy Semifinal
A WBBL Trophy Semifinal awaits for the Leicester Riders, as they stormed to a 81-57 Quarter Final victory over the Oakland Wolves in an impressive display from start to finish.
The Wolves were aggressive from the offset and pushed the Riders to a well-earned victory. They did a great job defending Oliver in the first quarter, restricting her to just 2 points, but with Sara Hinriksdottir in relentless form early on the Riders pulled ahead in the first 5 minutes and lead the rest of the game. Hinriksdottir scored 8 points and made an assist in the first quarter.
From then on, the Riders dominated with Oliver completing a double-double with 23 points and 12 rebounds. Holly Winterburn came into the game in good form with a double-double in her last game, and repeated the feat again today. After 9 points 8 rebounds to retain control of the game first 2 quarters, she cruised to 21 points and 11 rebounds by the end of the 4th quarter. Gaskin lead the game with 3 blocks, and Ainge bossed the play from range with 3 from 3 in 3-pointers.
Uprus notched an impressive 22 points for the Wolves, and Milligan made it hard for the Riders with 11 rebounds, but their valiant effort was not enough to beat the Riders. The Rider's 14 points from turnovers, and 43% field goal ratio to Wolves' 27% told the story of the game. With both teams short on players coming into the game – neither filling the bench – it was a competitive bout from start to finish, but the Rider's clinical quality shone through.
Riders
Oliver 23, Winterburn 21, Ainge 12, Hinriksdottir 10, Robb 4, Januszewska 4, Gaskin 3, Morris 3, Lappenkuper 1.
Wolves
Uprus 22, Rouse 13, Sarson 7, Carter 6, Boros 5, Milligan 4.
The Riders will be back in action with the WBBL Trophy Semifinal ahead of them, thanks to today's hard-fought victory.