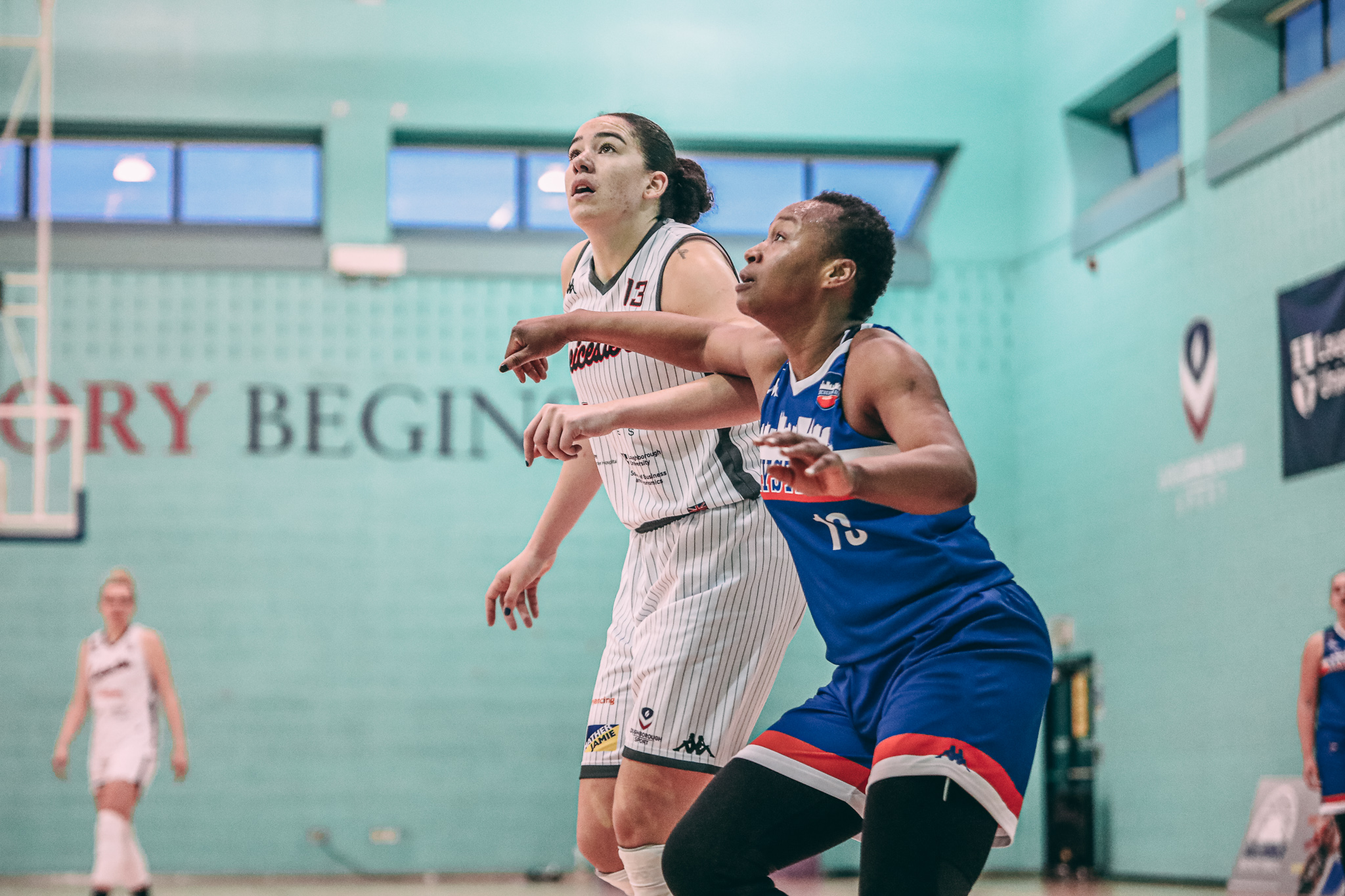 Riders Media - 27th March 2021
Riders take the win
The Leicester Riders women had a great start to their weekend set of games as they were victorious against the Manchester Mystics this evening.
The team took the lead from the first quarter and kept a healthy gap throughout the game to ensure their win. While the Mystics struggled to shake the ladies with their offence, Riders were able to keep a steady momentum and strong defence which saw the game finish with a final score of 65-57.
Head Coach Jesper Sundberg was pleased with the performance and commented "We are happy with todays performance. It was a step in the right direction, since two weeks ago when we last played Manchester. We are slowly building this new group and need time to get to a highly competitive level. Today was a good step forward and we look to improve again tomorrow Vs Newcastle."
Leicester were led by Azania Stewart's 13 points, 9 rebounds and 1 assist alongside Holly Winterburn 11 points, 6 rebounds and 7 assists. Whereas Nicolette Fong Lyew Quee led the Mystics with 15 points, 3 rebounds and 3 assists.
Scorers
Riders:
Stewart 13, Winterburn 11, Brewer 9,Clark 9, Lappenkuper 7, Robb 7, Smith        6, Januszewska 3.   
Mystics:
Fong Lyew Quee 15, Akra 11, Naylor 10, Song 10, Bailey 5, Allen 2, Jones 2, Shaw 2.
Leicester Riders will have to have a quick rest as they face Newcastle Eagles this Sunday at 4 pm.