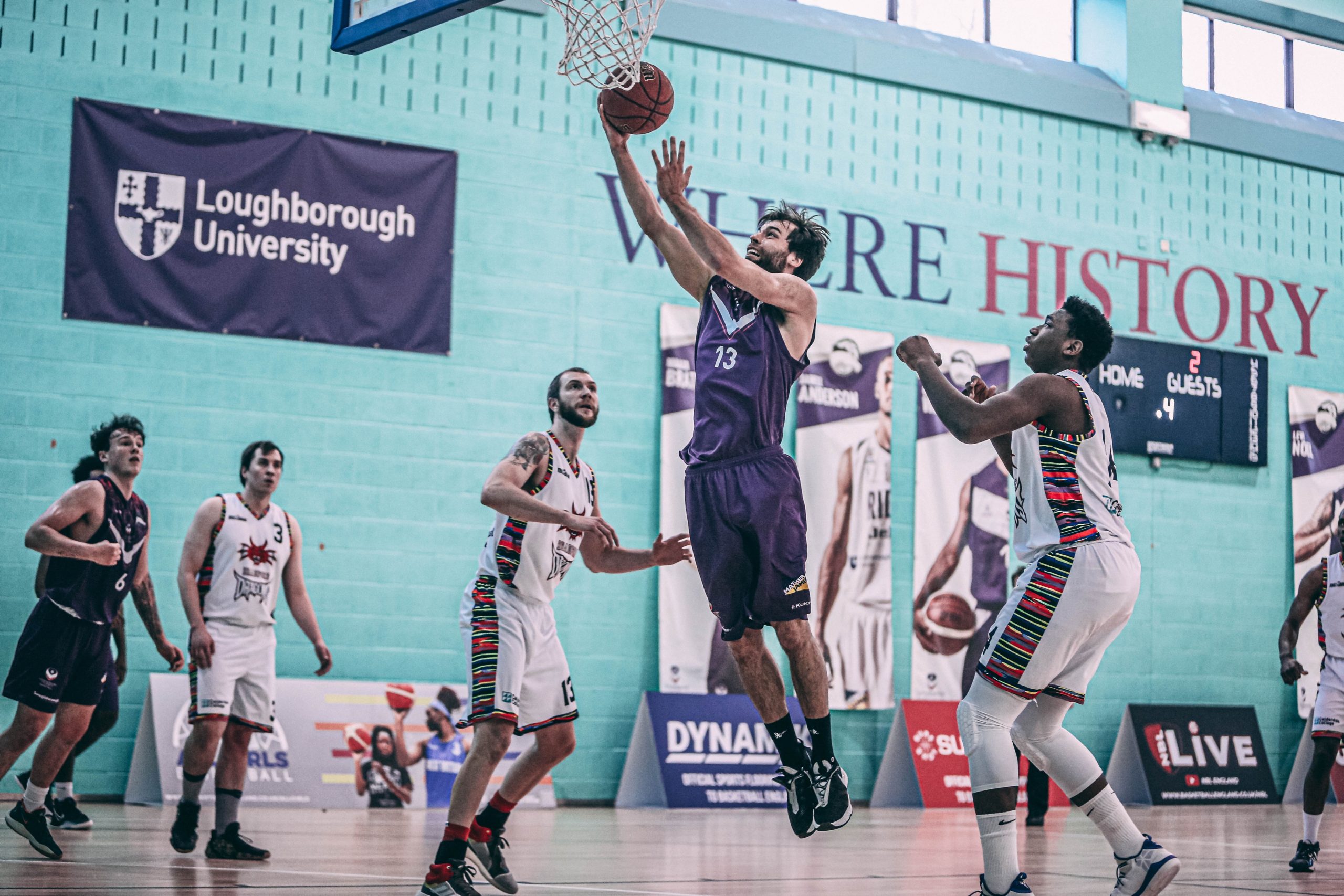 Riders Media - 27th March 2021
RIDERS DEFEAT DRAGONS
Loughborough Riders Men were looking to bounce back from their loss against the Bradford Dragons from their previous match in February and they were able to do exactly that by securing a 86-70 win at their home game on 27th March.
Both the quarters of the first half got off to a very slow start. The first quarter remained close throughout with the Riders leading 22-21. However, in the second quarter, the Riders strong performance in both offence and defence gave them a 20 point lead, ending the second quarter at 48-28. They continued to dominate the game in the third quarter and started the last quarter with a comfortable margin at 73-43. The dragons came back very strong in the final quarter but were unable to close the gap, giving Loughborough Riders the win at 86-70.
Joe Bielak led with 15 points and Kyle Jimenez led with 13 assists for the Loughborough Riders, while Andreas Lycoudis led with 23 points and Ricky Fetske as well as Rihards Sulcs led with 4 assists for the Bradford Dragons.
Scorers:
Riders: J. Bielak 15, H. Gamble 13, J. Dieterich 12, K. Jimenez 10, V. Ndoukou 9, D. Orija 8,
G. Wild 5, L. Johnson 5, C. Ntifo 4, C. Hayden 3, C. Reilly 2
Dragons: A. Lycoudis 23, G. Osobor 15, D. Walsh 8, R. Sulcs 7, E. Walsh 7, J. Laing 5, E. Gutmanis 3, R. Fetske 2
The Riders will now face Essex Rebels on Sunday , 28th March at Essex Sports Arena at 3:30 pm.