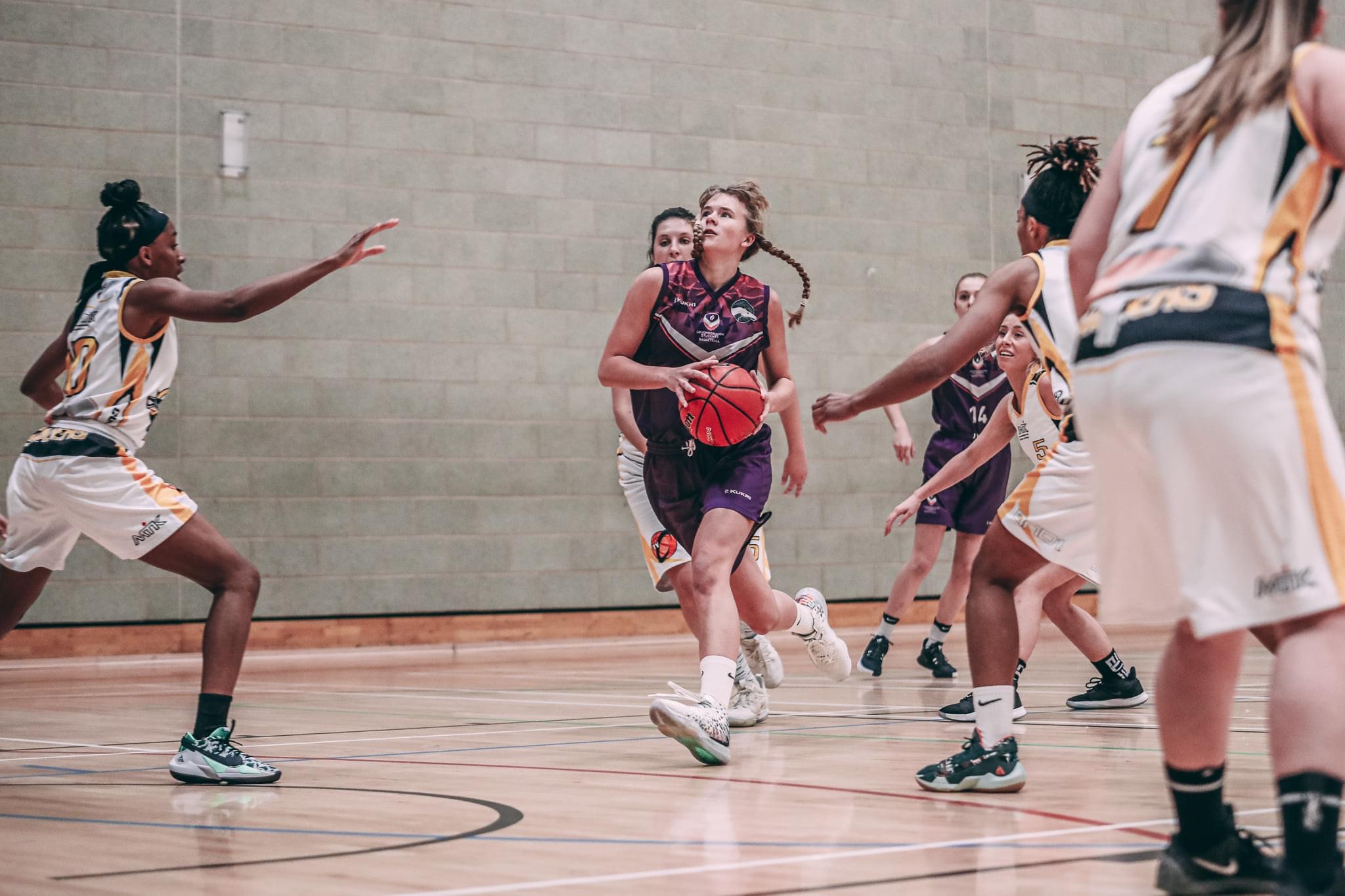 Riders Media - 29th November 2020
Riders strong performance defeats Cavaliers
Loughborough Riders success as they defeat Thames Valley Cavaliers at their Saturday afternoon home WNBL Division 1 game.
Dominating on the court with a final score of 72-53, the team began with a promising lead which they kept from start to finish. The women created a 32 point advantage at half time, and were able to confidently start the second half at 47-15.
The Cavaliers pushed through with resilience, showing no signs of giving up anytime soon. Adjusting their game play and returning to the floor with a strong defensive final quarter, we saw great work from the team. However, Riders played to their strengths, keeping the game fast paced and triumphed in the end.
"We played with a very high pace which we have been aiming for the whole week, and we did it. We were leading in the half time because we were able to collect the rebounds and move quick which was the key thing". Explained Riders' Head Coach Antonio Quintero.
He added " We had a very good game as a group. We started practising very late due to the Covid restrictions, and I think that week by week we are going up, and that is the goal as a coach".
Ainge's led with 21 points for Loughborough Riders, followed by James at 14, whilst Thames Valley's Cavaliers' Goldsby dropped 21 points on the court.
Scorers
Riders: Ainge 21, James 14, Stone 12, Dabbs 8, Lecuyer 5, Shaw 4, Januszewska 4, Bird 2, Cox 2
Cavaliers: Goldsby 21, Okwuosa 9, Dela 6, Lisk 6, Bush 4, Bishop 3, Sironi 2, Abramova 2,
Next, Riders face BA London Lions with an away game on Saturday 5th December.