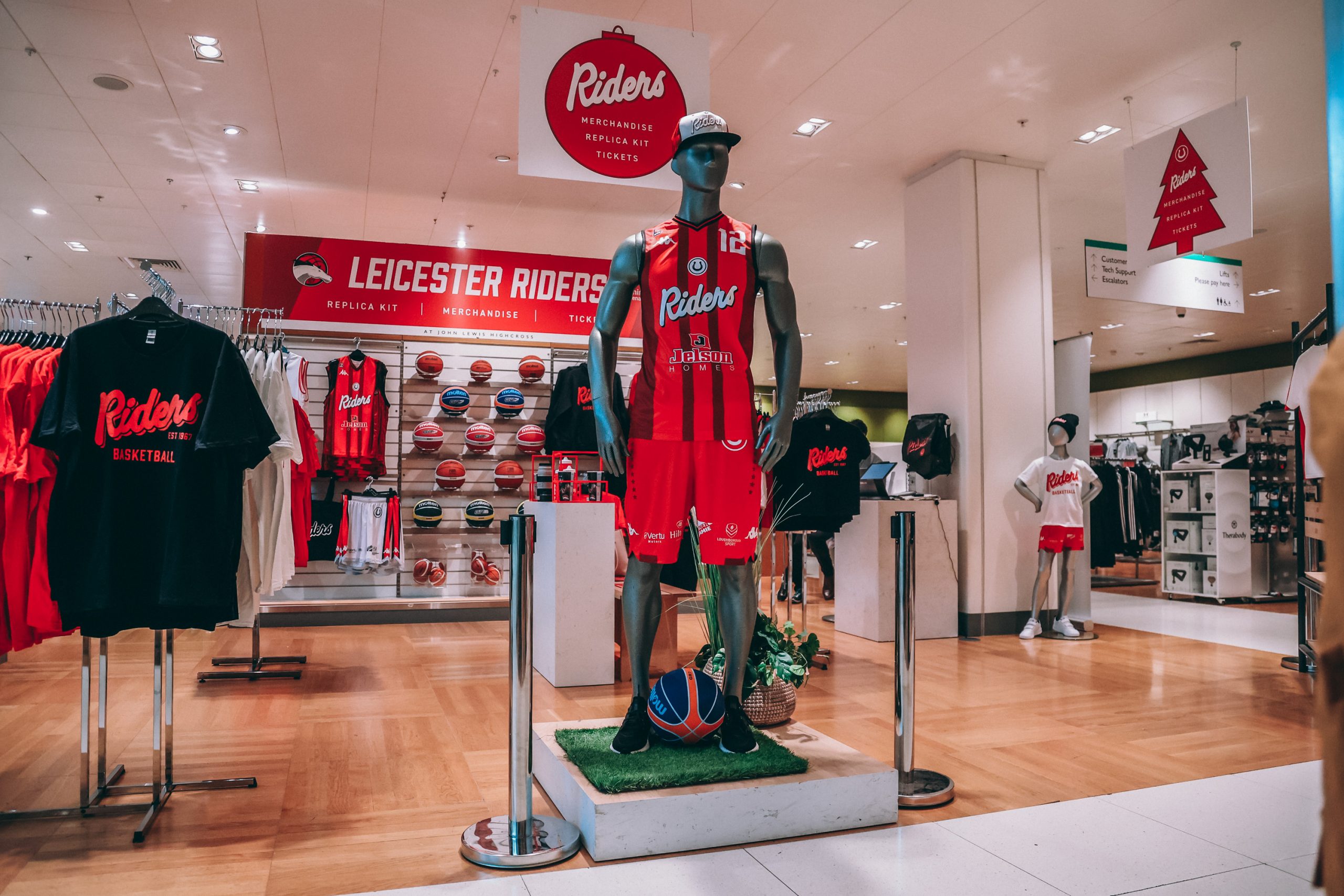 Riders Media - 24th November 2022
Riders pop-up shop in John Lewis now open!
Leicester Riders are delighted to partner with John Lewis at Highcross in Leicester, and open a brand new pop-up shop from now until the end of December!
Shoppers will be able to buy all official Riders merchandise including a brand new range of products ahead of Christmas.
Be sure to check it out!