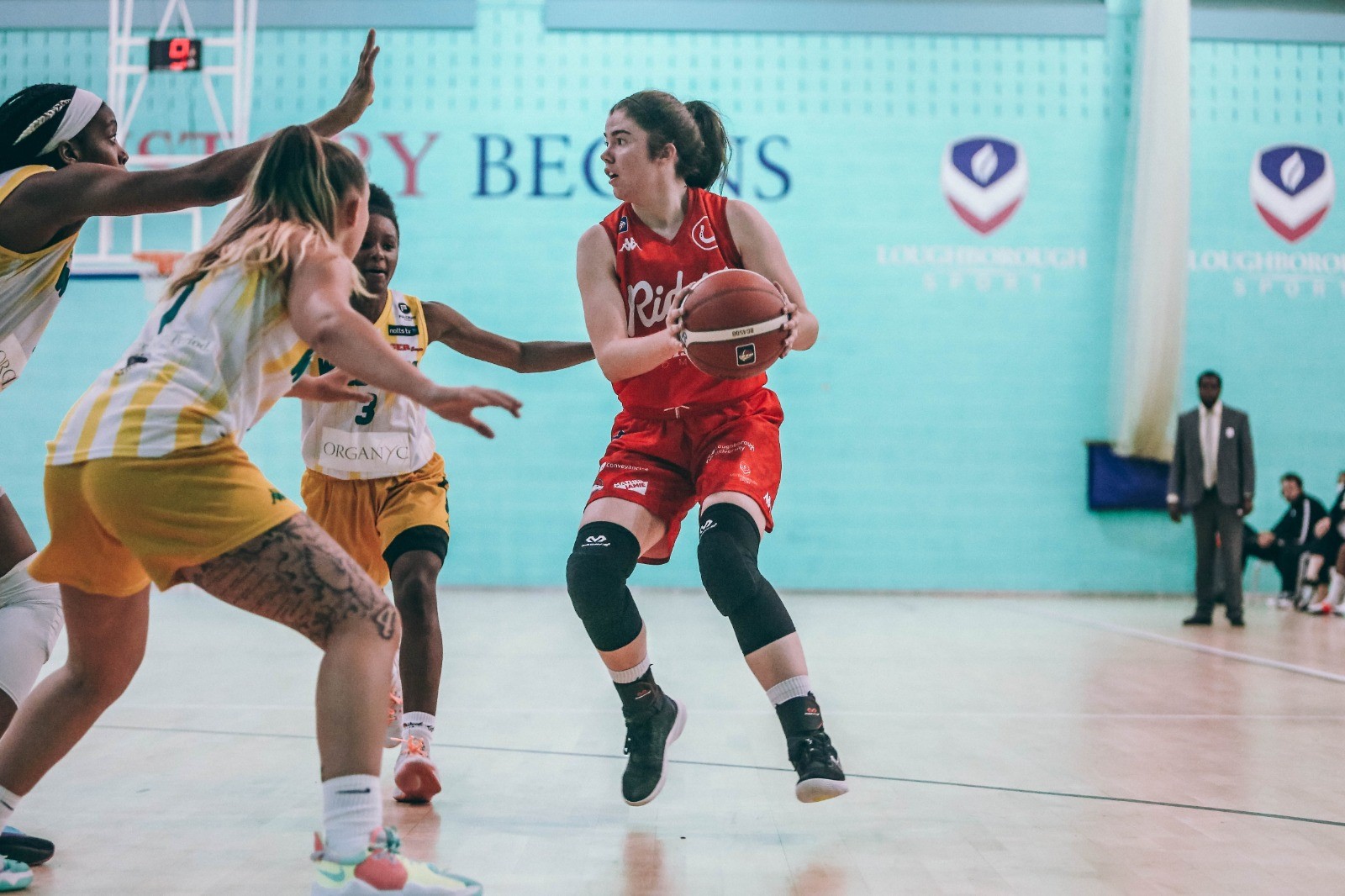 Riders Media - 4th October 2021
RIDERS GRAB LAST GASP WIN
Leicester Riders opened their WBBL Championship season with a thrilling 55-53 win over local rivals the Nottingham Wildcats at Loughborough University on Saturday.
With Riders down by 2 with less than 30 seconds remaining, it was Hannah Robb who tied the game for the hosts. On the next possession, Wildcats Imani Whittingdon saw her shot rim out and Makana Stone got a crucial tip, diverting the ball to teammate Robb. With overtime looming It was Anna Lappenkuper's drive to the basket and subsequent two free throws with only 1.8 seconds left, that won the game for the Riders.
The game had started with both teams struggling to convert good looks into points as they were locked 27-27 at the half.
The Wildcats looked to of made the crucial run with a 10-3 start to the third quarter as defences continued to dominate. However, Makana Stone hitting a three prompted a Riders response and along with scores from Chelsea Jennings & Hannah Robb the Riders clawed their way back into contention before the thrilling end to this fiercely fought encounter.
Hannah Robb led the Riders with 15 points, 11 rebounds, 4 assists & 3 steals and was quick to praise the Riders togetherness:
"It was a bit messy but we did a really good job of sticking with it as we've not been together that long. It was important that we tried to keep to what we do best and then to come out with a win was great."
"We're slowly coming together. It's going to take time and we've had people coming in over the last couple of weeks so we're still getting to know each other. The way we ground it out today shows what we are capable of as a team and we should only get better from here."
Coach Derrick Washington was delighted with his team's resilience:
"It was a real gritty win. Both teams struggled to score the ball but we were able to see it through. Our defence at the end of that fourth quarter really got us this win. Hannah Robb did an amazing job leading the team with 15 points & 11 Rebounds, she was all over the floor and every time we needed something she was there."
"We also got some very important minutes for Chelsea Jennings as we continue to integrate her into our team, having only been here for a couple of weeks"
"It was a real team effort, the ladies stuck together and I'm very proud of them. We're still in the infancy of this team. Everybody is still learning and today was a good test to see where we are."
Riders are next in action with a trip on the road to face London Lions on Sunday 10th October