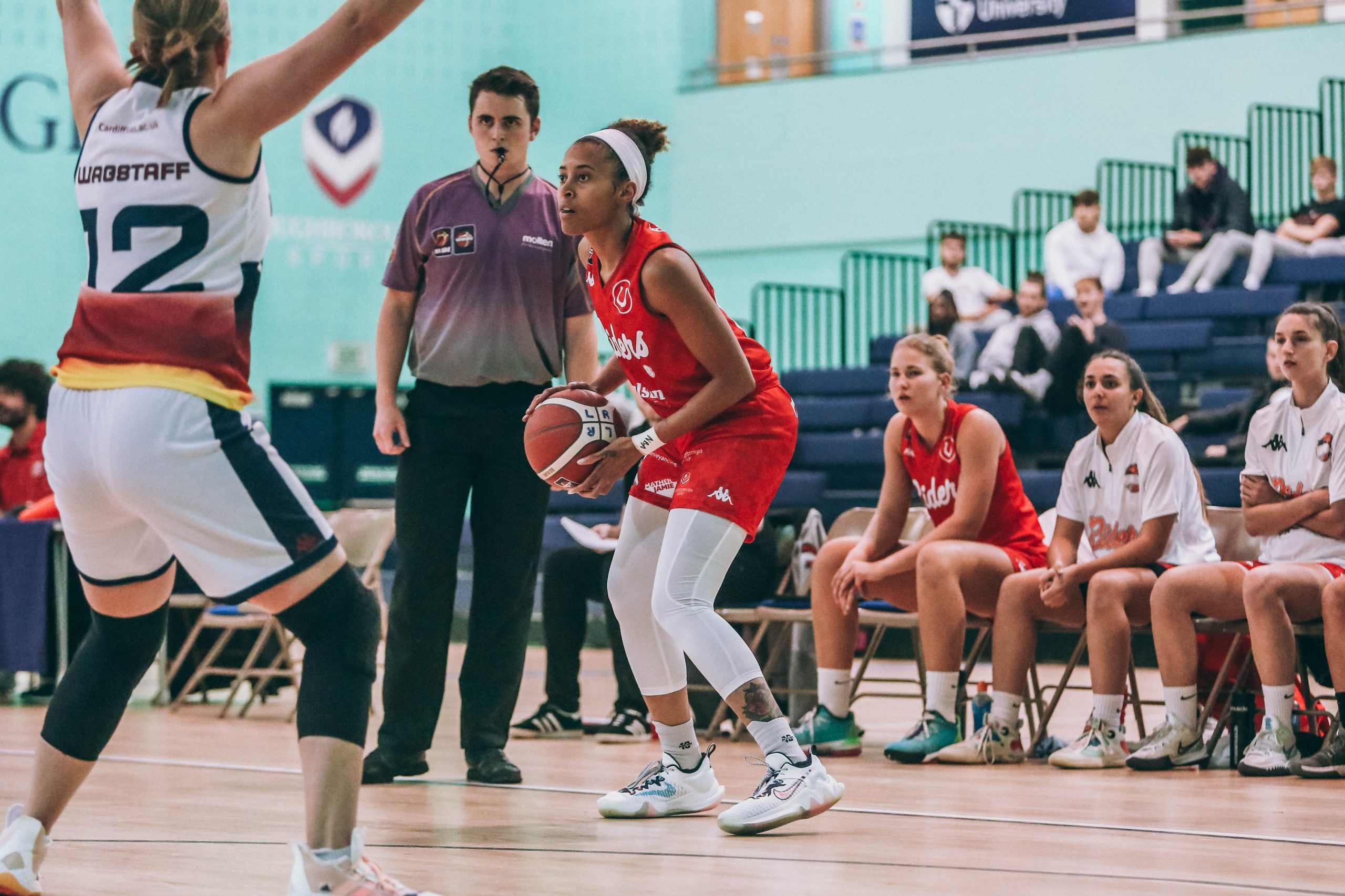 Riders Media - 8th October 2021
RIDERS FACE LIONS CHALLENGE
The Leicester Riders hit the road on Sunday as they face the London Lions in WBBL Championship action.
Both teams enter the contest having progressed undefeated through their respective WBBL Cup groups and both having won their opening league game last week, although in very different circumstances.
While the Lions were completing a routine 54 point win up in Caledonia, the Riders had to wait until the last 2 seconds of the game before snatching the win against the Nottingham Wildcats.
Despite retaining the side that won both the WBBL Trophy and the Play Offs last year, the Lions have strengthened immeasurably as they embraced the challenge of European competition this season.
There will be familiar faces on the opposite bench as former Riders Holly Winterburn and Azania Stewart both now suit up as Lions.
Riders did take both League games against the Lions in the last campaign but coach Derrick Washington is well aware of the size of the task in front of them:
"This is a game that we are looking forward to playing. We know what we must do. We are definitely going to need to hit shots down there as well as being strong defensively. It's a good challenge for us and we're excited to be playing them."
Player of the game last week Hannah Robb added:
"London are obviously a really good team but we're definitely up for the challenge. Its not something to be nervous about. It's a great challenge and it'll give us a look at where we are right now as a team and identify where we have to go moving forward.