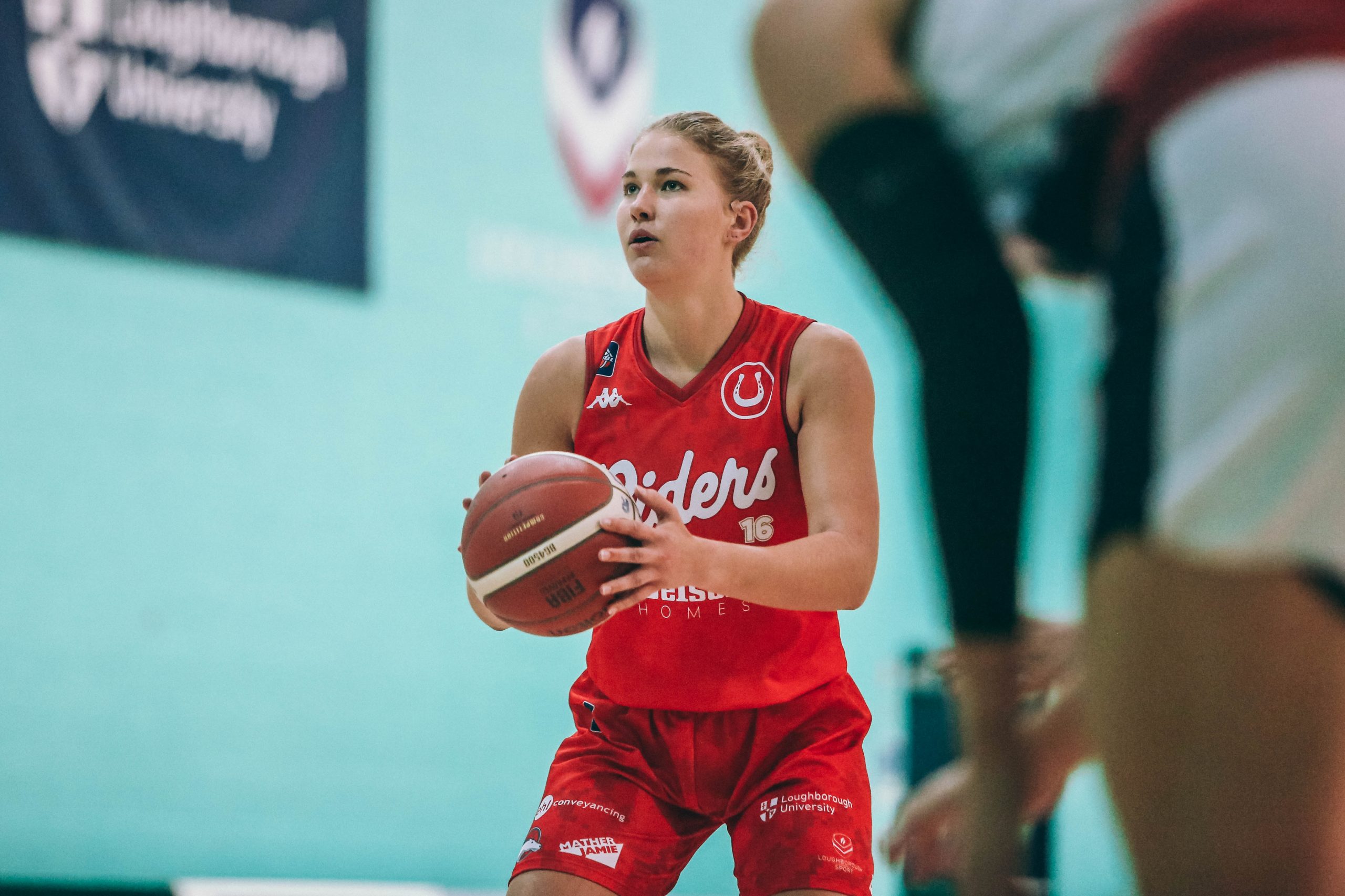 Riders Media - 30th September 2021
RIDERS BOOK SEMI FINAL PLACE
Leicester Riders have set up a WBBL Cup Semi Final against the Newcastle Eagles having won their Group C decider 77-46 against the Cardiff Met Archers.
With both teams having won their opening two games in the group, it was the Riders who blew the game open from start. Captain Brooklynn Mcalear-Fanus and Louise Rouse combined for 11 of the Riders first 13 points as the hosts were immediately able to put distance between themselves and the visitors. Mcalear-Fanus scored 10 first quarter points as the Riders finished the first quarter with a commanding 17 point lead at 25-8.
The Archers briefly rallied in the second quarter to reduce the deficit at the half, however any hopes of a comeback were soon dashed as the Riders won both the third and fourth quarters to keep their grip on the trophy they won last season.
Once again the contributions for the home team were well spread across the roster. Oceana Hamilton claimed a double double with 12 points & 14 rebounds. Anna Lappenkuper had 11 points, 4 assists & 6 steals while Louise Rouse had 14 points & 5 rebounds.
McAlear-Fanus who led from the front with 14 points & 7 assists commented:
"The game went really well, we stuck to our defensive principles which got us that result. We still have work to do on offence but we're a new team so that's going to come in time.
I missed our only pre-season game, so these three games have been massive for us as a group and I feel like we've improved each time we've stepped out on the floor.
It's been a big adjustment but I can tell that the chemistry is coming along and the more we get to know each other and ask questions the sooner we will all be on the same page."
Coach Derrick Washington was pleased with his team's performance:
"We came out strong defensively from the first possession and were able to get up 9-0. The players were doing a great job of communicating as a team. Oceana rebounded the ball well, grabbing 14 boards along with her 12 points. It was nice to see Brooklynn have a good game and get double digits in scoring as well as distributing the ball well.
I feel like every day we're getting better and every game we're improving, so I'm really happy with how we are progressing right now and hope we can continue this.
We can now put the Cup to bed for a little while, but know that we can really look forward to that semi-final against Newcastle.
Focus now turns quickly to Nottingham and we need to stick to our principles and be ready to go to battle and execute our plans on both ends of the floor come Saturday."
WBBL Championship action begins this weekend as the Riders open up with an East Midlands derby against the Nottingham Wildcats at Loughborough University on Saturday 2nd October with a 7pm tip off.
Tickets can be bought by clicking Riders Vs Wildcats