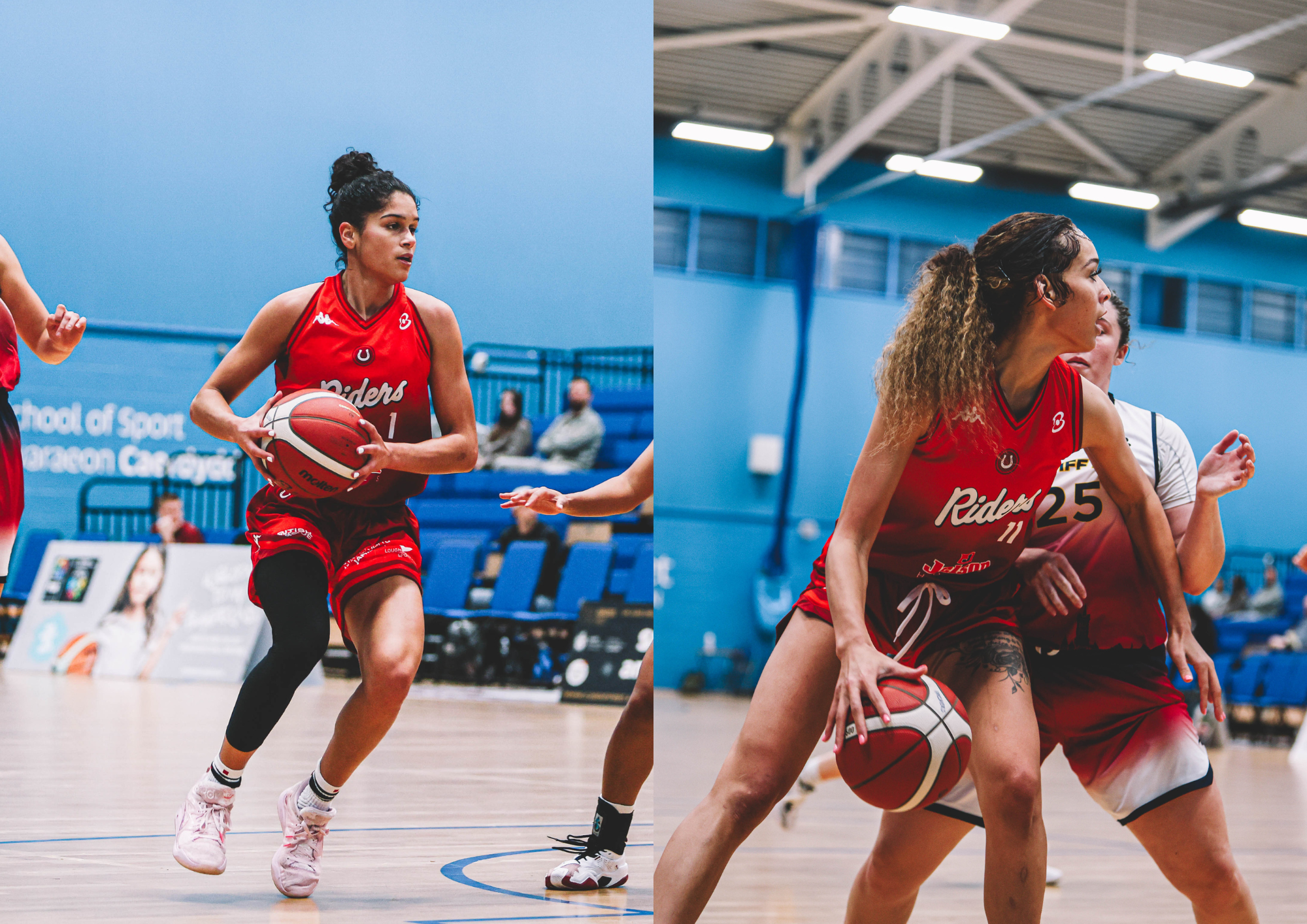 Riders Media - 21st November 2023
Riders duo named to Team of the Week!
Riders duo of Taylor O'Brien and Rayven Peeples were named to the Women's British Basketball League Team of the Week! 
The Riders took a 110-64 road win against the Cardiff Met Archers, and the American pair showed out with a combined 45 points and 19 rebounds in the game. 
O'Brien led the way with 26 points, six rebounds and three assists, finishing with a game-high +/- of 35. 
She was backed by Peeples, who continued her league-leading dominance on the glass with 19 points and 13 rebounds, shooting 81% from the field. 
It's Peeples' second nod for Team of the Week, following her week one 18 point double-double performance against Manchester Giants.
The Riders are back in action on Saturday, taking on Nottingham Wildcats at 4:30 pm at the Morningside Arena.
Tickets for the following Riders men's game against Manchester Giants are also valid for the women's game, so come down and get behind the team!