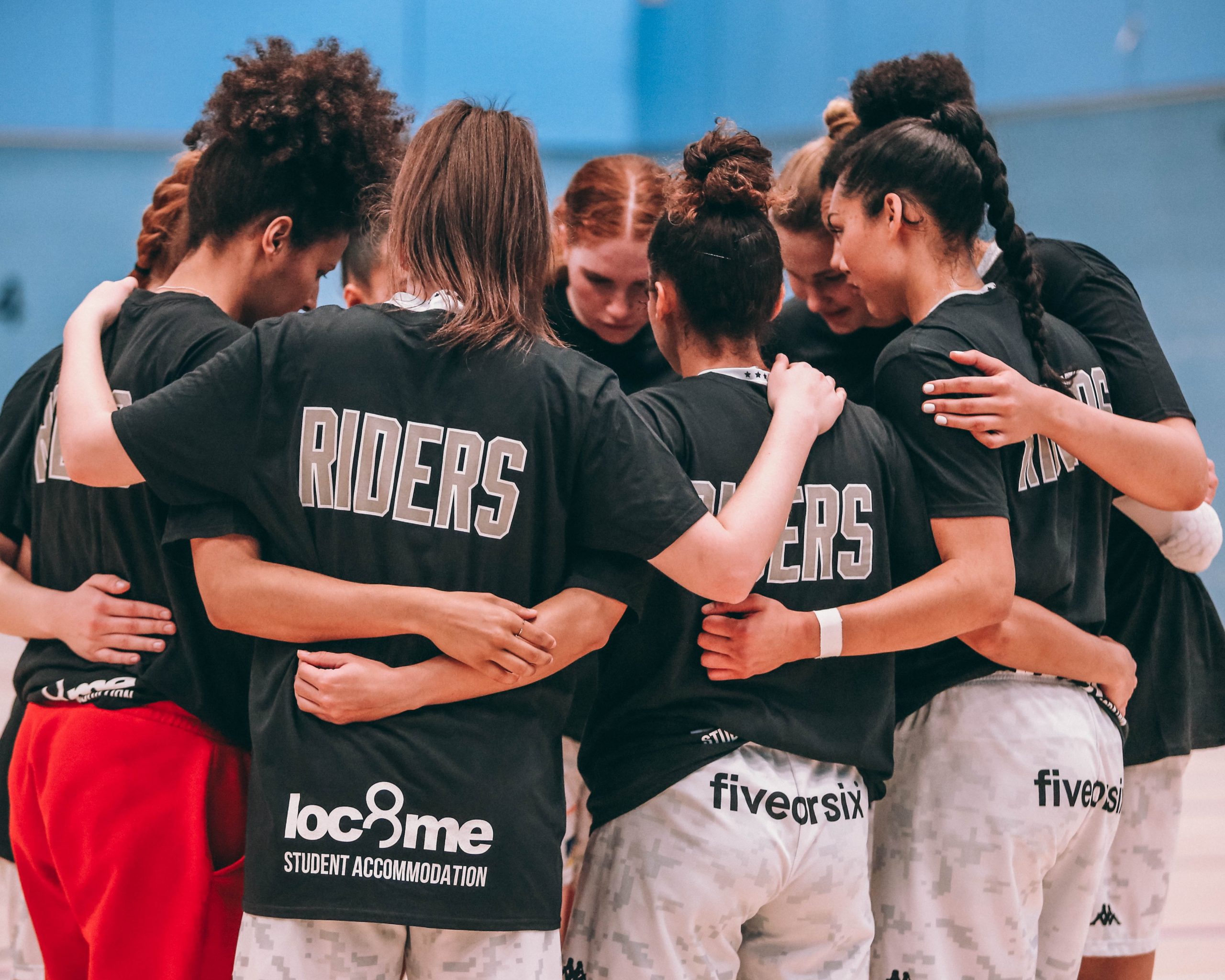 Riders Media - 19th April 2022
RIDERS DOUBLE-HEADER WEEKEND
The weekend saw the Riders take on the Sevenoak Suns and Cardiff Met Archers on back to back days. On Friday the Sevenoaks Suns outlasted the Riders with a 62-42 win, but the Riders bounced back on Saturday to defeat the Cardiff Met Archers 88-58.
Against Sevenoaks the Riders struggled from the field, only shooting 22%. Though it should be mentioned that the Rider's signature defense held the Suns to only 37% from the field. 
The Riders found themselves just behind the Suns throughout the whole game, despite three Riders scoring in double figures they just couldn't manage to find the bottom of the basket. Three Suns also scored in double figures but they found themselves edging the Riders out and winning the game.
Against the Archers the Riders learnt from their loss. Scoring over double the points they scored against Sevenoaks. They were led by Makana Stone who had 21 points and 7 rebounds. Combine that with beautiful all-around games from the rest of the team and you have the blueprint for a convincing Riders victory. 
They maintained their defensive intensity and used that momentum to propel their offensive games to new heights. When the Riders play like they did on Saturday, they're near unstoppable. 
Key difference-maker Hannah Robb had a monstrous starling of 7 points, 13 rebounds, 8 assists and 7 steals! The Riders were clicking on all cylinders. The Riders beat the Archers in every hustle stat. Including 25 bench points to the Archers 9. It was clear from the first quarter that the Riders would have control of the game. 
If this weekend's action proves anything for this team is that they can learn from their mistakes and always bounce back. Though as the playoffs loom ahead the Riders are going to have to lock in and be the team we know they can be.
The Riders continue to keep their heads held high. Sitting with a 14-8 record they hold the 4 seed and are definitely a team to look out for come playoff time. Keep the energy up ladies.
Match Report written by Rob Field