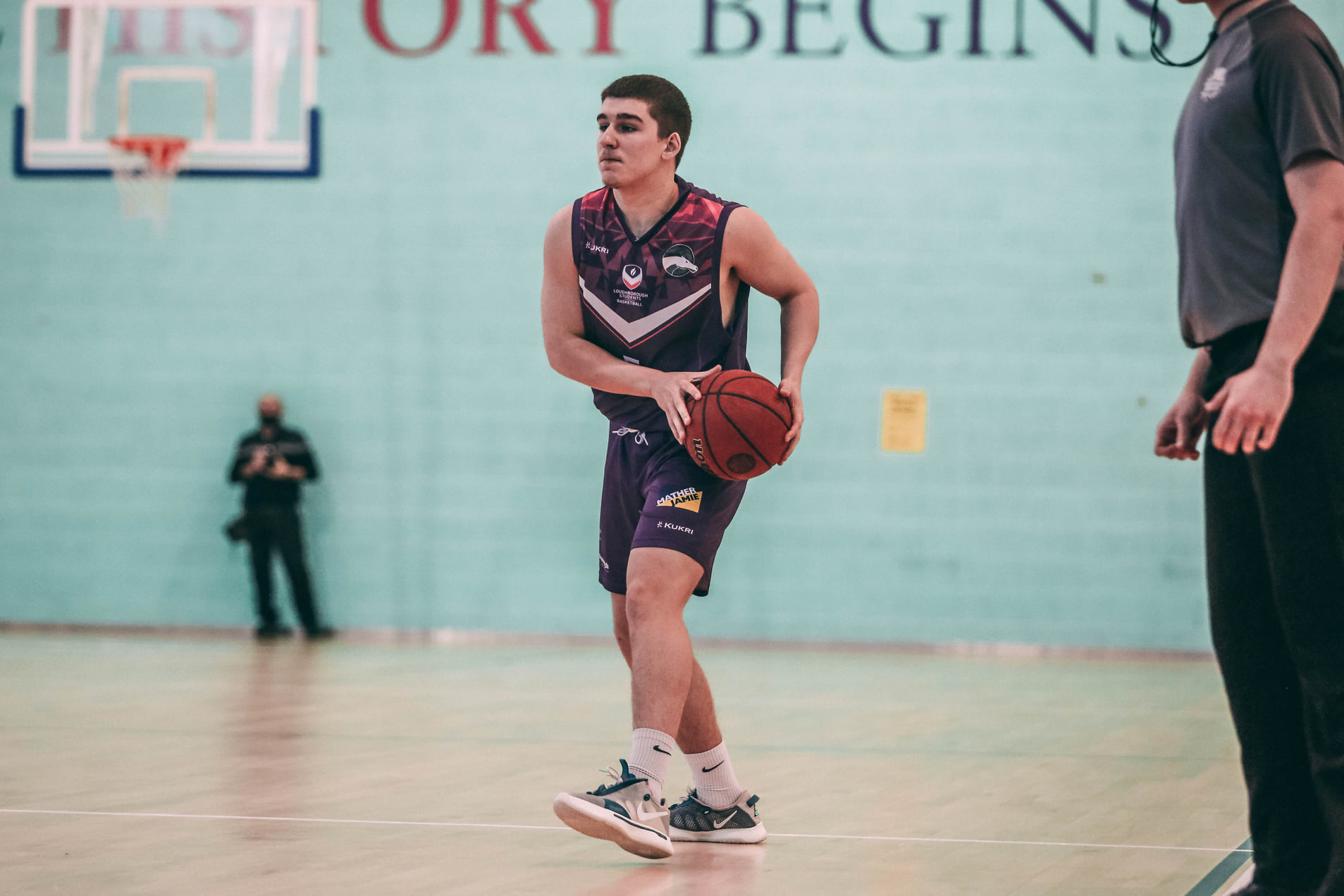 Riders Media - 16th March 2021
Riders deflate Rockets
Loughborough Riders picked up another valuable away win 95 – 77 against the Reading Rockets on Sunday 14th March.
Riders proved too hot to handle for the Rockets as they took control of the game from start to finish. Rockets only led for the first two minutes of the game, thanks to a tip in from Sam Grant, followed by another lay up from Samuel Toluwase . Riders drained three triples in the first quarter which left Rockets feeling deflated and trailing 26 – 21 going into the second quarter. The second quarter saw the Riders extend their lead, using the paint to score most of their points through Gamble and Jimenez.
Both teams came out in the second half, looking to tighten their defence. This resulted in a lower scoring quarter, 14-15 in favour of the Riders. Loughborough Riders were sitting on a comfortable 17-point lead going into the final and fourth quarter. Rockets were given some hope in the fourth quarter when Williams scored his fifth treble of the game, reducing the Riders lead to single figures with less than 3 minutes into the quarter played. However, the Riders kept pushing with a three-point shot from Greg Wild who ended the game with a valuable 9 points. The Rockets ran out of steam in the end and were unable to keep up with the Riders who stormed to a 95 – 77 win.
Head Coach Mark Jarram Commentated "A fantastic win. We continue to improve every week, which is what it is really about and is our definition of success. We are trending in the right direction for this time of the year and that continues to be our focus.'
He added "Great contributions again throughout the roster but another positive all-round team performance. Good to hold onto a lead and extend it, which is something we have struggled with previously in the season. We get back to work this and continue to get better."
It was an overall great team effort from the Riders with four players in double scoring digits, Kyle Jimenez earned another team of the week honour (23 points, 6 rebounds, 11 assists, 33 efficiency) and registered a personal NBL D1 season high in points, field goals made and one of his best field goals percentages, taking 15 shots with a 60% success rate.
Scorers
Riders – K.Jimenez 23, H.Gamble 21, J.Dieterich 19, C.Hayden 15, G.Wild 9, D.Oputa 6, C.Ntifo 2
Rockets – O.Williams 28, C.Duru 14, S.Toluwase 8, R.Pinnock 6, S.Grant 6, B.Dixon 5, R.Oguekwe 4, L.Kivuvu 4, L.Maitland 2
Riders are back in action on the 27th March at the Netball Centre, Loughborough University against Bradford Dragons, 1:30pm Tip off. The game will be live on the Basketball England YouTube channel.