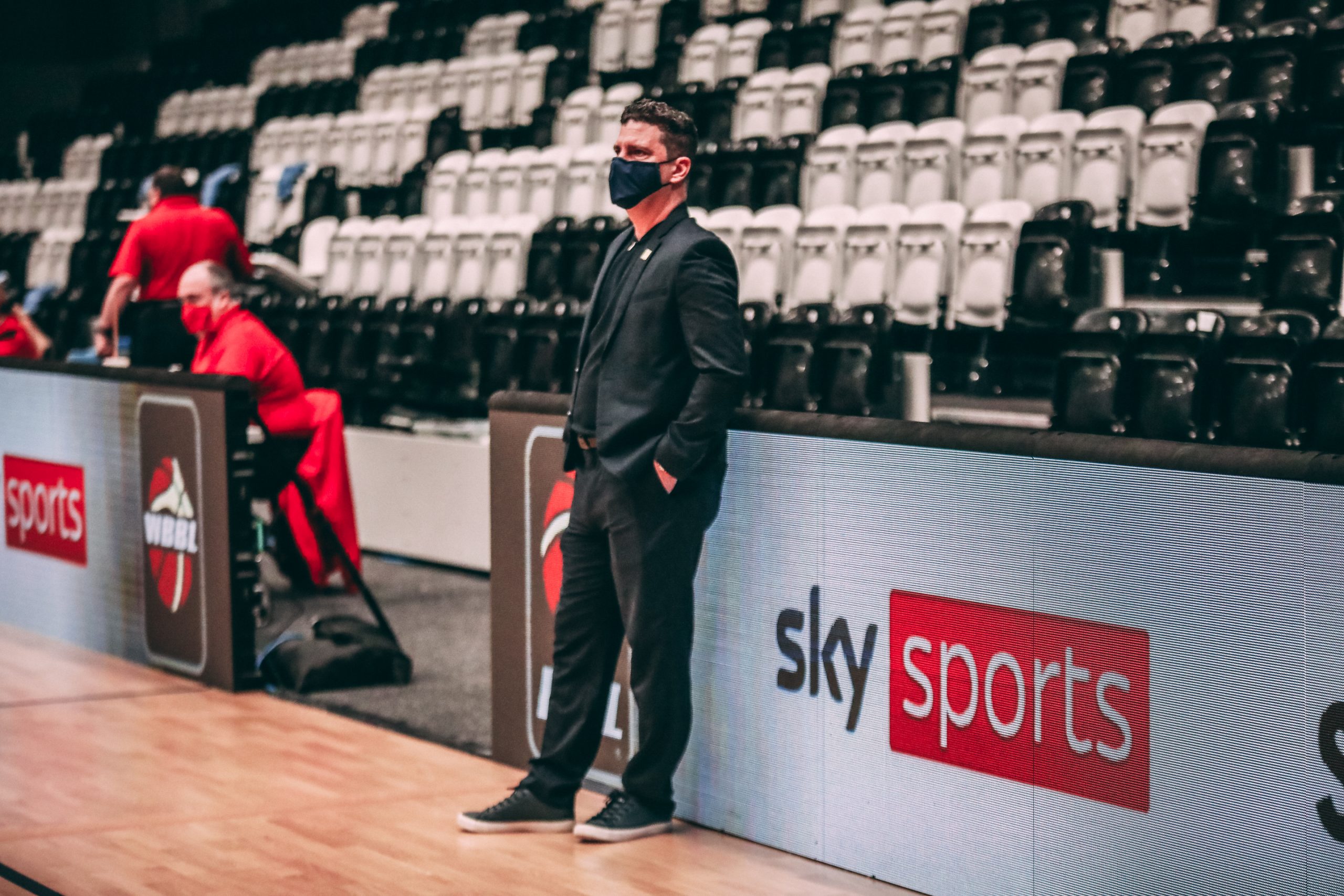 Riders Media - 16th March 2021
Coach Rob: A long way to go
Going into these two huge games last weekend, against Newcastle and London, we were coming off a pair of very close losses, and particularly for the Cheshire game, we realised our defensive intensity was not at the level it should have been.
We spent a lot of time last week reviewing tape and how we needed to adjust. So, it was a key learning point for the Newcastle game that we made the necessary adjustments and that we made things as uncomfortable as possible for them right from the start.
I thought we did that exceptionally well all night, and we got great contributions from the bench, to maintain that pressure for forty minutes. Conner Washington and Geno Crandall were both excellent in the way they moved the ball and controlled matters generally. And Conner Washington, Ali Fraser and Aaron Falzon all made important contributions to keep up the pressure throughout the game and never let the intensity drop. So, each time the Eagles tried to make a run, we hit back.
It felt really good to win like that up there, and the guys really deserved it. Then our main concern was would we have an energy dip against London on Sunday. These teams know each other well so we knew it was going to be a tight game. The defensive intensity was there, from both teams, right from the start. We did not do a great job in keeping them off the free throw line, particularly in the first half.
William Lee was really excellent all weekend and he showed just how important he is to us when fully fit. He gets the big rebounds at crucial times, and the blocks, and his presence is always a factor. Geno Crandall was superb as well, particularly with his passing. Darien Nelson-Henry also had a big game for us, particularly down the stretch, when it matters. His rebounding has improved a lot recently, and he made clutch plays down the stretch when it matters.
It was a big win for us because it keeps us alive in the head-to-head with London. But there is still a long way to go, with eleven matches left for us in the Championship.