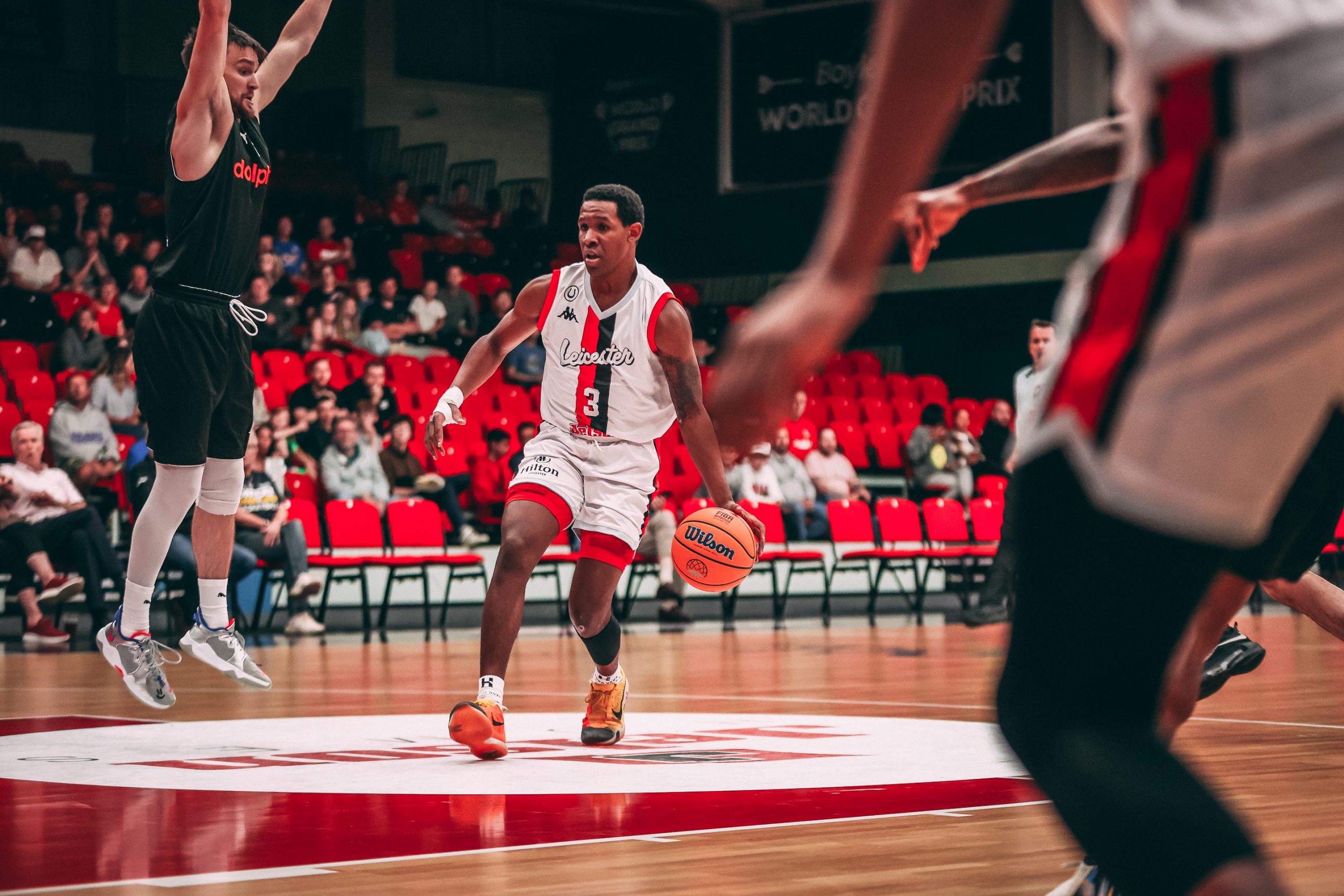 Riders Media - 14th September 2022
Riders conclude their preseason with a win!
The Riders concluded a successful preseason campaign with a 76-72 win against back-to-back Swedish champions Norrköping Dolphins. They took the game by the reigns late, seizing their first lead of the second half in the fourth quarter and seeing it out in the clutch.
Big man Mo Walker led the team with 14 points and six rebounds. Walker went 6-12 from the fields in a dominant display down low, getting the better of his opposition inside all night long. Zach Jackson and Marc Loving backed up their big with double-digit nights of their own, scoring 13 and 12 points respectively.
The victory leaves Leicester undefeated in preseason, with back-to-back wins against Dutch side Donar Groningen following a 108-75 win against USA Select.
Just two points separated the sides at the half after the Riders came back from down eight to make it a two-point game entering the locker rooms. They showed competitive spirit throughout an intense preseason fixture, coming back from down almost double-digits on two occasions for a comeback victory.
"This team, on this court, no matter whether it's September or April believes that somehow, someway they'll get the job done," said Paternostro postgame. 
"Defensively we've really shown something, especially in the second half and fourth quarter of games. Our depth has really been key for us. We feel really confident with that second unit on the floor and I think that in the last three games the bench has really picked it up on defence and made a real impact."
The Riders' season tips off with an exciting fixture next Wednesday, as they take on Romanian side CSO Voluntari in the Basketball Champions League Qualifiers. A win would see them progress to the second round of qualifying, as the Riders hope to achieve qualification to the BCL regular season.
"Now it's about preparing for a very good Romanian team. They've recruited high-level players, and they're a European team that's in it for the whole season. We've got to come out and continue to play defence. This will be the biggest challenge we've had so far."
The game takes place in North Macedonia's Boris Trajkovski Sports Centre, tipping off at 7pm. Details on how to watch will be announced in the coming days!