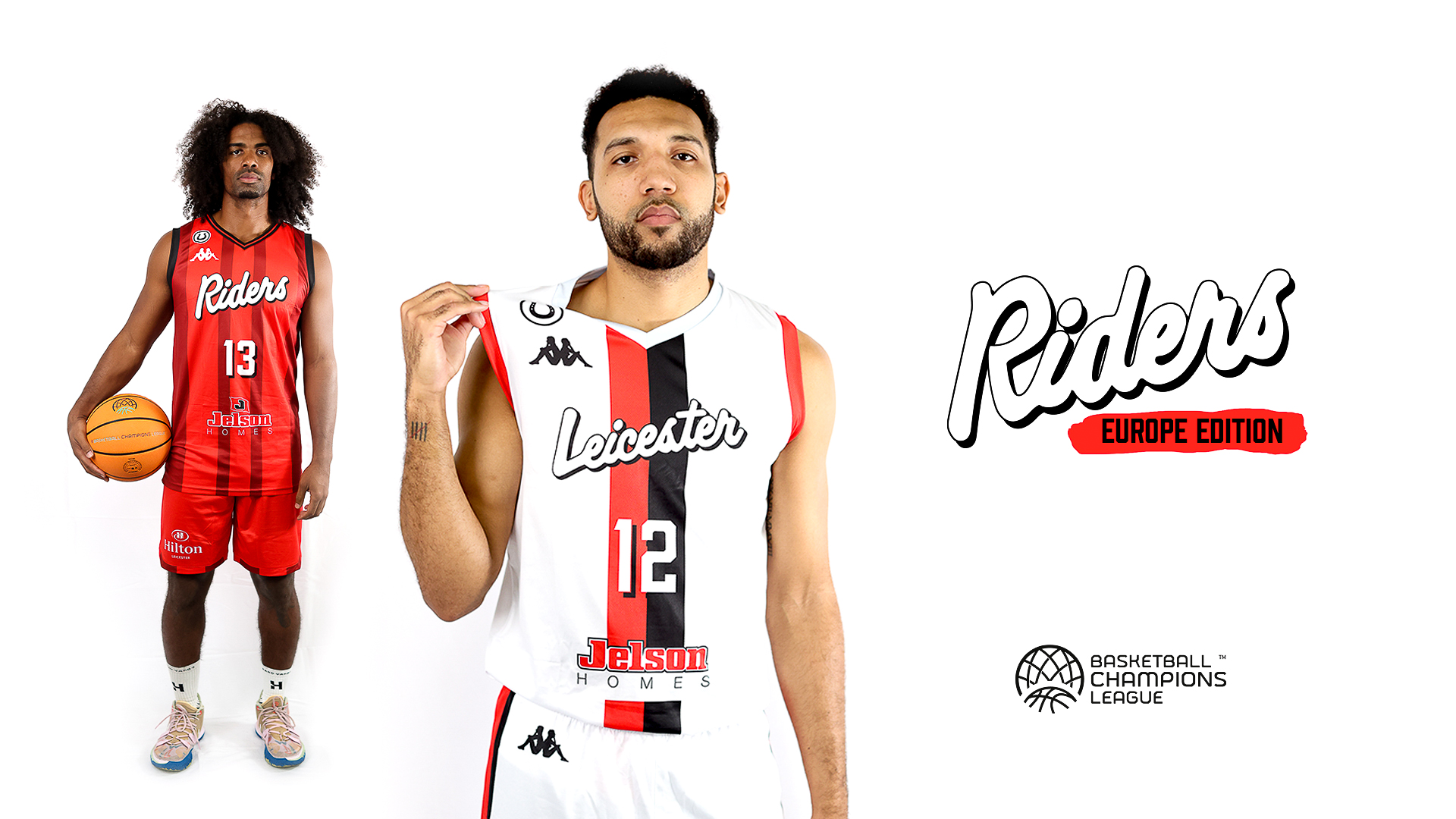 Riders Media - 14th September 2022
Riders unveil new European kits
Leicester Riders today unveiled their brand new kit designs for the 2022-23 season!
With the side entering European competition, Riders have today launched their European Edition featuring sponsors Jelson Homes, Morningside Pharmaceuticals, and Hilton – Leicester.
Fans will get to see the new kits for the first time in person at tonight's game with the squad sporting the brand new white kit!
Should Riders make it through the Champions League Qualifying the BCL patch will be added to the upper left side of the design.