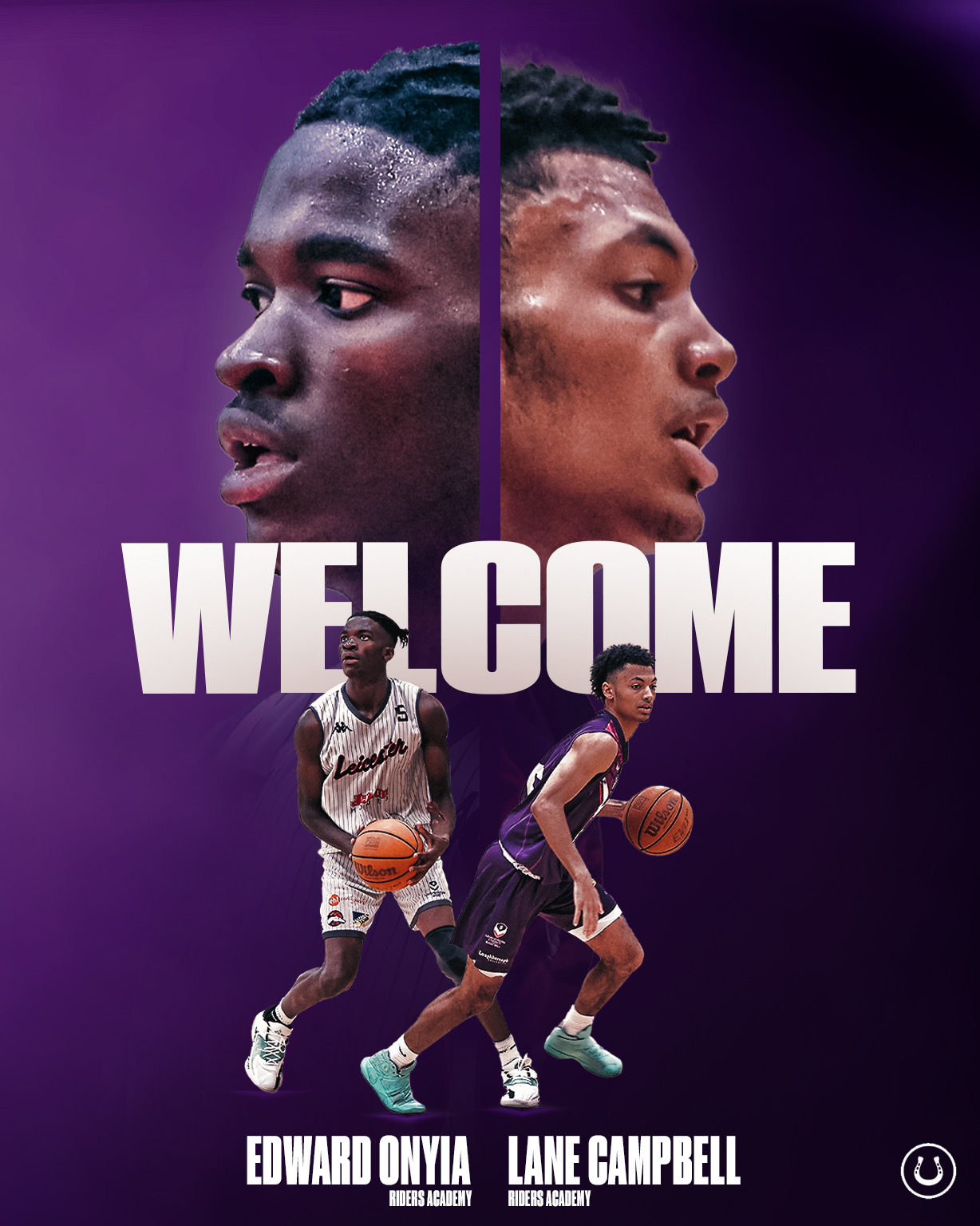 Riders Media - 20th September 2022
Young talent joins Loughborough Basketball
Loughborough Basketball announce that young British talent, Lane Campbell and Edward Onyia are set to join the Division 1 Men's side for the upcoming NBL season. Campbell, joined the Charnwood Basketball Academy in 2020 and has been a season regular for the Division 2 Men's team and EABL side. Campbell joins former Charnwood Academy team mate, Ben Woog after a successful season in the EABL under Coach Maynard. Campbell will continue his academic studies within the Charnwood Academy while balancing his playing opportunity with the Loughborough side.
"I'm grateful to be playing for the Loughborough side this season as there's so much more knowledge for me to take from some of the more experienced players. I feel like I can have a great impact on the team and can't wait for the season to get underway."
Joining Campbell in purple is 16 year old Edward Onyia. Onyia who is new to the Charnwood Riders Academy programme this season, will balance his playing commitments within the academy EABL league and the NBL while studying at Charnwood College.
''I am very pleased and excited to play for Loughborough Riders. I am proud to be involved in this team. I also think this will be a great opportunity for me to build up on my skills and get to the next level."
On the addition of Campbell and Onyia to this season's roster, Coach Will Maynard is excited for the opportunity to bleed young British talent into his team:

"Lane and Edward stepping up to the D1 group this season is awesome, not only for their development but also for the contributions they are going to make and the impact that they will have on the team this year. Lane has had a great two years with the club already; he's ready to take on the next challenge of D1 and to be a leader for the rest of his peers over at Charnwood. Edward is a great prospect for all of us here at the Riders. He has some great natural ability and rawness that we don't see walk through the door everyday. It's a great experience for him to get the opportunity to practice with high level players everyday and I'm looking forward to see how far he can go over the next 2 or 3 years."
The Loughborough Division 1 side will play this week in the opening round of the Kit King Trophy, against Charnwood College at 7pm on Wednesday 21st September at Loughborough University. Visit www.eventbrite.co.uk and use the discount code KITKING to secure your tickets.