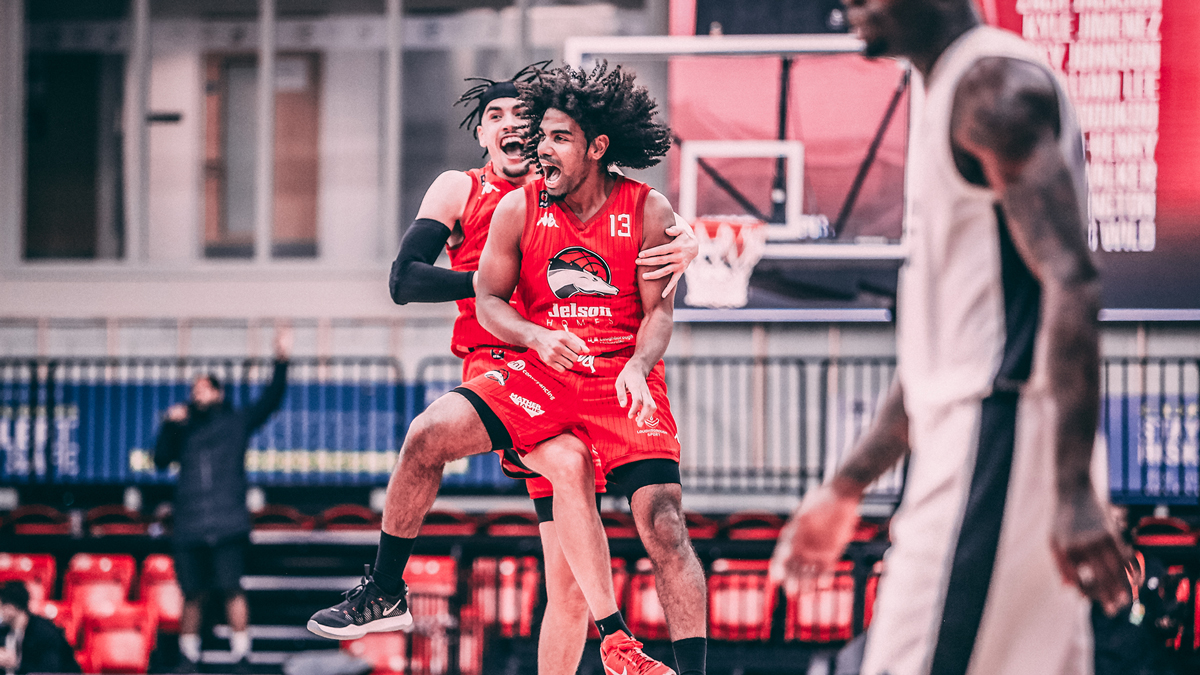 Riders Media - 16th November 2020
Riders beat Lions in an impressive Home display
Leicester Riders completed a hugely successful second weekend of the new season, with a stunning 97-76 win over a powerful London Lions side at the Morningside Arena, after beating the Newcastle Eagles away on Friday night. Riders dominated the game from start to finish and have now improved their record to 2 and 1 in the North group of death in the BBL Cup.
Riders were clearly lifted by the win against the Eagles and came out in a determined mood. Geno Crandall set the mood early, mesmerising the Lions with his dribbling and a Crandall assist to William Lee, and fine play inside by Darien Nelson Henry had Riders 8-3 in front. The Lions offence by contrast was mis-firing and not even a three from ex-NBA star Deandre Liggins could get them going. Another jump shot from Crandall and a three pointer from Conner Washington pushed Riders 21-9 clear. Jamell Anderson added the icing on the cake with a typical three from the corner to give Riders a 26-11 first quarter lead.
Riders continued the relentless pressure in the second period, marred only by an injury to big man Mo Walker who limped off with what looked like a hamstring injury. Corey Johnson hit a long three to push Riders 33-14 clear, and although the Lions stepped up their defensive pressure, Riders maintained their composure and kept the score board ticking over. Crandall again penetrated the London defence at will, and hit a couple of ten foot jumpers. The Riders benefited from the Lions foul count, which was mounting up, and by half-time were well in control, leading 53-31.
Riders came out with determination in the second half and kept up the defensive pressure on London. Another Crandall three point play got Riders 61-36 clear, before Dirk Williams helped a mini comeback for the Lions with a three followed up by a quick jumper. But Riders were getting contributions from everywhere and another Washington three followed by a Lee dunk kept them well in front. Once again Riders delivered a killer blow with a three from Johnson on the third quarter buzzer to keep them 75-49 in front.
London mounted one final charge early in the fourth quarter, helped when Riders captain Nelson-Henry picked up his fourth foul. Ex-Sheffield star Williams hit another three, and his teammate Kevin Ware finally got untracked hitting a couple of long jump shots. When Riders were called for a technical with the Riders lead cut to 84-64 with six minutes left, it could have been a turning point. But Riders held their composure, Anderson hit a big three from the corner, and that took the steam out of any London comeback.
Once again Riders got contributions from all over, with 5 players in double figure points. Washington top scored with 20 points including 4 three pointers, and added 4 assists. His back court partner Crandall had another big game with 17 points, 7 assists and 5 rebounds. And big man Lee had his best game in a Riders shirt with 18 points, 13 rebounds and 5 assists, shooting 53% from the floor. Johnson also had a welcome return to the score sheet with 17 points including 3 three pointers.
Leicester
Washington 20, Lee 18, Johnson 17, Crandall 17, Anderson 12, Nelson-Henry 8, Jackson 5
London
Williams 20, Liggins 14, Ware 14, Lockhart 11, Walker 7, Taiwah 5, Robinson 2, Bristol 2, Dang Akodo 1