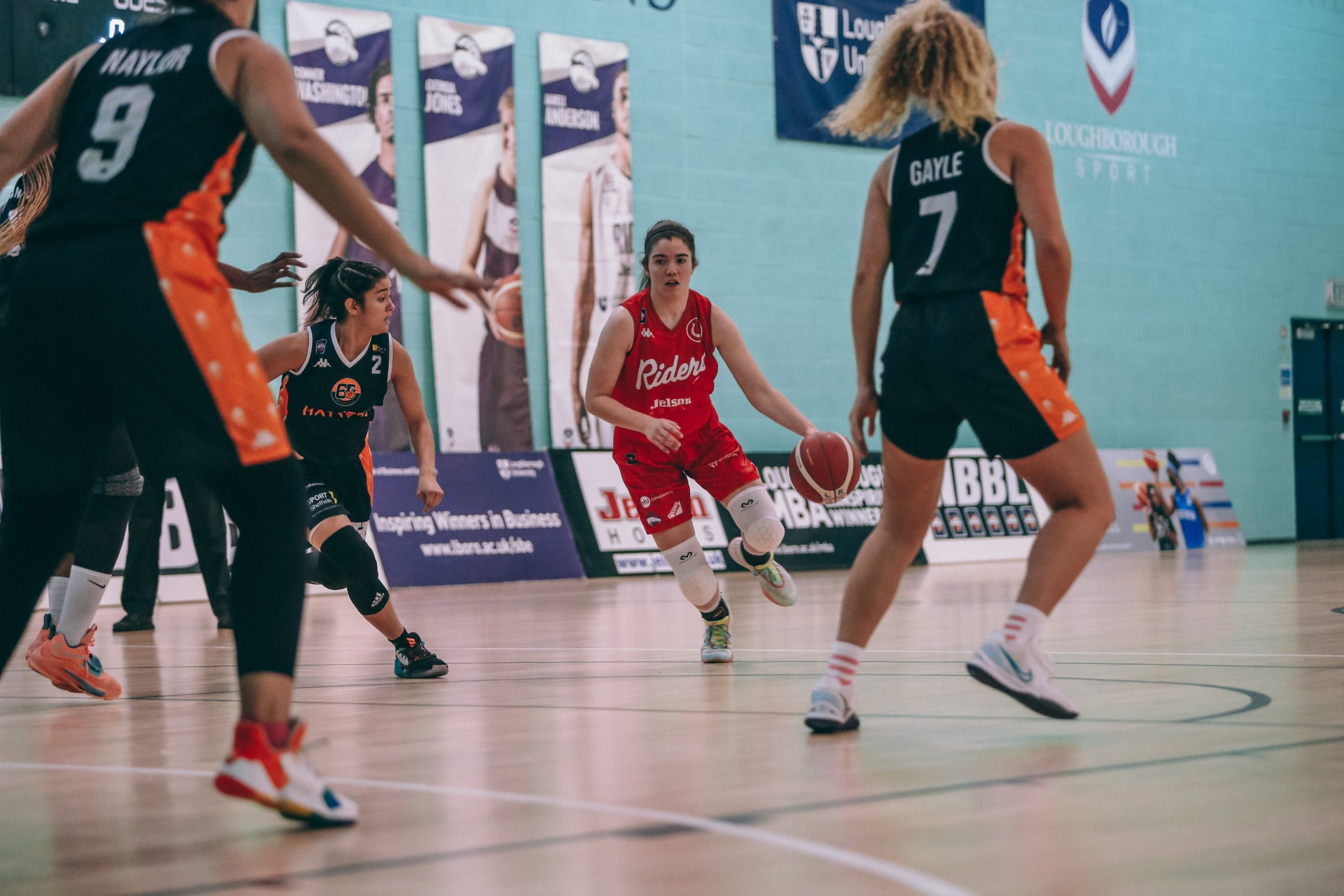 Riders Media - 18th October 2021
RIDERS 74- 77 HATTERS
Leicester Riders slipped to a 74-77 defeat at home to the Sheffield Hatters in the WBBL Championship. For the second home game running the outcome wasn't decided until the final seconds of yet another thrilling game.
The encounter was only 8 seconds old when Georgia Gayle nailed a three as the visitors started brighter racing into a 11-6 lead. Riders mounted a fightback led by Chelsea Jennings' 9 first quarter points as Riders trailed 20-23 after the first quarter.
It was the home side who came out firing at the start of the second quarter as Louise Rouse had 7 points in a 15-4 run that saw Sheffield call time out with the Riders up 35-27.
Sheffield were able to trim the lead to 41-38 going into the break with Helen Naylor scoring 7 second quarter points.
It was Naylor again to the fore as she opened the third quarter with back to back three pointers to give the Hatters the lead. From that point on the there was never more than one shot in the game as the teams exchanged the lead multiple times.
With 3 minutes to go Riders were hoping a 68-65 lead would prove crucial but four in a row from Nicolette Fong Lyew Quee would again give the visitors the edge.
Hatters Ariona Gill scored both sides of an Oceana Hamilton bucket and the Riders were forced into foul mode. Gayle & Naylor ultimately kept their cool from the line and secured the Hatters a first win in Leicester since January 2016.
Riders will be buoyed by the performance of Jennings who had 20 points and 7 assists. Anna Lappenkuper scored 16 & Makana Stone 13. Oceana Hamilton was again impressive on the boards grabbing 19 rebounds to go with her 8 points.
Riders will look to return to winning ways as they head north on Saturday to face the Newcastle Eagles in a Championship game that is also a dress rehearsal for their upcoming WBBL Cup Semi Final.