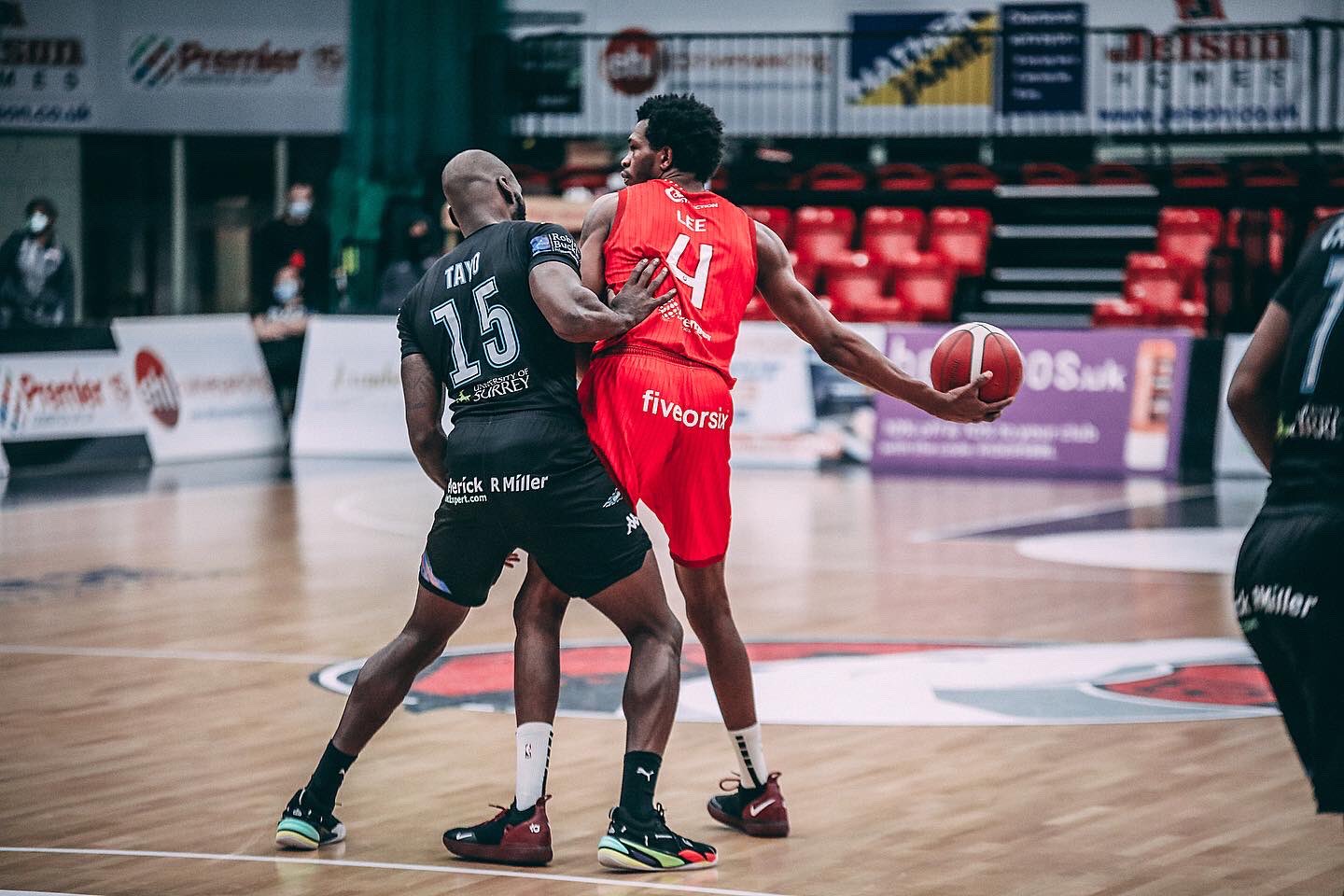 Riders Media - 17th March 2021
Preview: Riders v Scorchers
After two impressive performances the Newcastle Eagles and the London Lions, the Leicester Riders look to continue their winning play against the Surrey Scorchers at the Morningside Arena Wednesday at 6:00pm.
Season So Far – Riders
Last weekend the Riders extended their lead over rivals Newcastle Eagles and the surging London Lions with a pair of crucial victories. The Riders now sit top of the table by eight points. Establishing an identity on the defensive side of the ball, the Riders dare teams to try and put points up on them, the Scorchers being the next to attempt the feat. After what was a "season defining weekend" according to captain Darien Nelson-Henry, the Riders side will be hungry to continue their winning ways against the Scorchers. 
Season So Far – Scorchers 
The Scorchers have struggled to find consistency this season finding themselves 10th in the table after 16 games. Their last performance was a confident one however, crushing bottom of the table side Glasgow Rocks. Add to this a win over third placed Phoenix, and a tight one-point loss to the Lions, the Scorchers have shown that they are to be taken seriously. The Surrey side also enter the coming match with one distinct advantage over the home side, rest. Unlike a Riders team only a few days removed from a tough two game stint, the Scorchers enter Wednesday not having played a game for over 10 days. The Morningside Arena could be in for a high paced intense affair. 
Ones To Watch 
In their last performance the Riders' big men proved to be a problem. William Lee and Darien Nelson-Henry had monster performances against a good London side, posting 31 points and hauling in 20 rebounds between them. William Lee is one to watch for this game, after proving he is healthy after a leg injury that side-lined him for a game. The Riders premier rebounder and rim protector notched a double-double in his last outing. Lee's athleticism, 6'9" stature and long frame make him an explosive player around and above the rim. Add to this threat down low his reliable mid-range jumper and Lee proves to be a headache for opposing defenders.
The Scorchers starting guard Tony Hicks is one to watch Wednesday. Leading his team in his averages of 14.5 points, 5.1 assists, 1.2 steals and 28 minutes per game, Hicks is a playmaker for the Scorchers. Spending four years playing Division 1 NCAA basketball, two years playing internationally and then another year in the BBL, Hicks has plenty of experience to draw upon on the court. With proven success in the BBL by the way of a BBL All-First Team Player accolade, the Scorchers have a player who leads by example. Combining this leadership with an accurate shot, 40% from beyond the arc, Hicks makes himself a player for fans to watch, and the Riders to watch out for.
Previous Meeting
These two teams last faced each other on the 31st of January, the Morningside Arena hosting a 103-76 blowout for the Riders. After handing the 3rd placed Phoenix their only loss in five games, and well rested coming off a blow out win of their own, the Scorchers will be confident history will not repeat itself. Both sides know their opponents have grown since their last face-off and are both hungry to secure a victory.
How To Watch
Although the game will be played behind closed doors, Riders fans will be able to tune in via BBL Player by purchasing a one game pass for just £4.99. Riders Season Ticket Holders will be able to watch the game free of charge by logging into their BBL Player account.