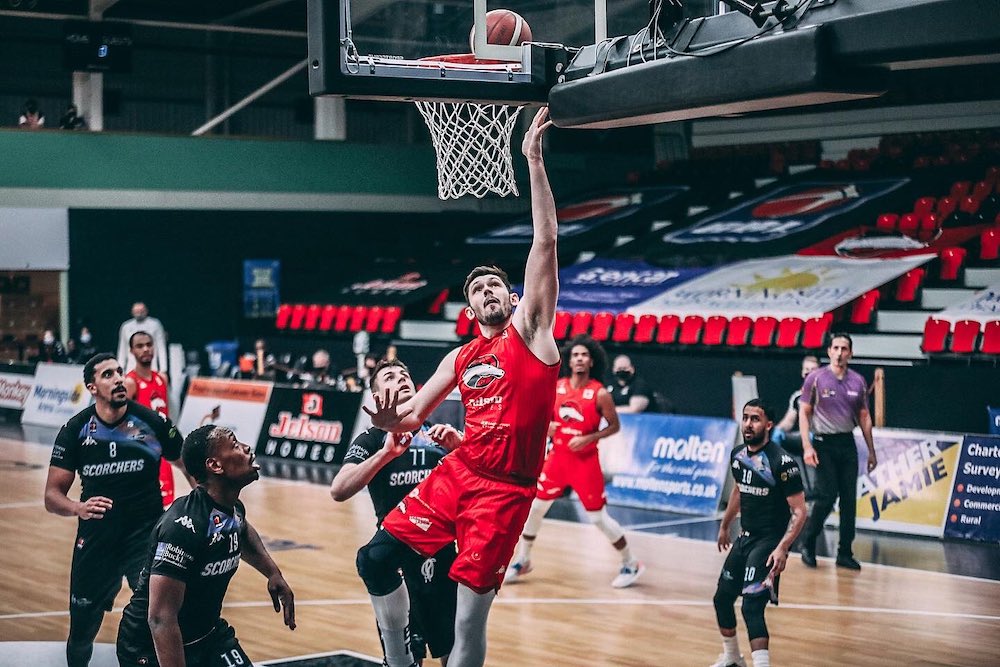 Riders Media - 5th February 2021
Preview: Riders v Giants
Season So Far – Riders
Leicester secured a superb 103-76 win over to the Surrey Scorchers in their most recent game, this helped them go top of the table with a game still in hand and gives them a current record of 8-1. The Riders have proved how strong their offence is with back-to-back 30-point quarters which saw them take the game away from Scorchers. They achieved such an emphatic score line because of their exceptional shooting which included 15 three pointers at 48%, and their 41 rebounds in comparison to Surrey's 24. Riders enter this game having won their last five games comfortably, and will be pushing for another victory to continue such fine form.
Season So Far – Giants 
Manchester on the other hand is not on such great form as of recent with injuries holding them back, the Giants have suffered 2 defeats in a row. Giving them a record of 5-5 and they are currently 4th in the league. The Giants last game was against the Cheshire Phoenix and within this first half they were struggling to get anything going at both ends of the court. The Giants will be hoping to bounce back with a win on the road against the Riders.
Ones to watch
Geno Crandall has been on a roll for the Riders yet again, proving that he plays a crucial role for the team this season. He is the centre figure in the Riders attack contributing more assists in the Leicester team than any other player and his rate of assists is greater than average for players in the league. In the team's most recent win, Crandall had a mesmerising performance by finishing up the game 9 points, 7 rebounds and 10 assists. He was just 3 rebounds away from securing a triple-double. With his effectiveness for providing chances for his team mates it shows that he is a serious threat against opposition defences.
Sam Cassell Jr, having just signed for the Giants back in August and the son of the infamous three-time winner NBA Champion and All-Star Sam Cassell, was brought as a key component for the rebuild for 2020-21 season. He has featured twice in the NBA Summer League, first for the Cleveland Cavaliers and latterly in 2018, for the Washington Wizards. Cassell Jr also played for BBG Herford in Germany, where he led the team on a season average of 21 points, five rebounds and four assists per game, while shooting 35% from three-point range, and finishing as a Conference First Team selection as Herford won 73% of their games in 2018-19. He has played all of the Giants games up until this point, and in phoenix game was vital to their cause with his stat line of 16 points, 7 rebounds and 6 assists.
Previous meeting
The last time these two sides met was just under a year back in March, where the Riders comfortably won 105-82. It was a game where five Riders players scored double digits.
How to watch
Although the game will be behind closed doors, Riders fans will be able to watch the game by purchasing a pass from BBL Player. Season Ticket Holders will be able to access the game free of charge by logging into their BBL Player account.