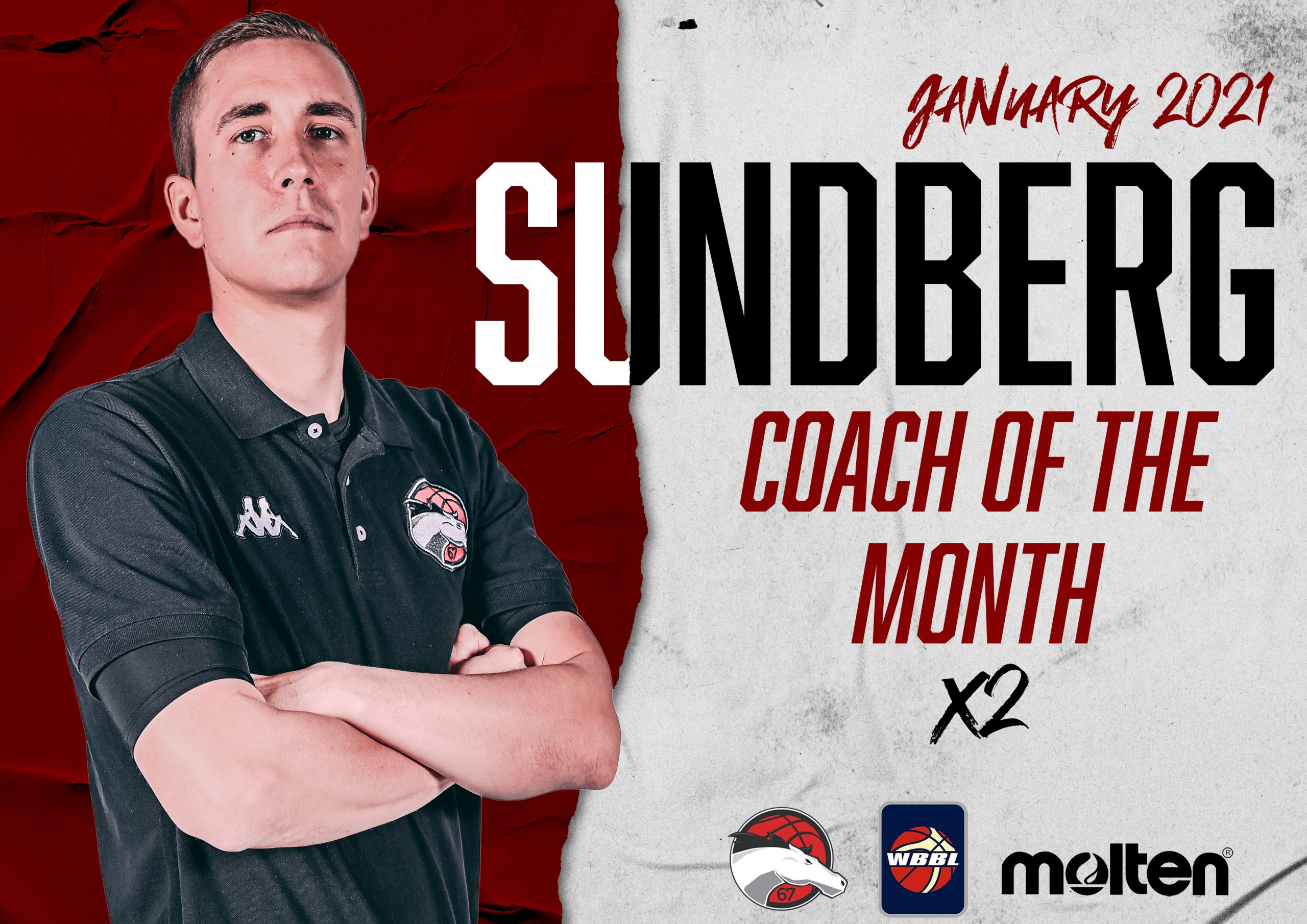 Riders Media - 4th February 2021
Second COTM for Jesper Sundberg
Jesper Sundberg has won his second Molten WBBL Coach of the Month for January 2021.
Coach Sundberg has led the Riders women to an undefeated record, including the three dominant wins in January against Caledonia Pride, Newcastle Eagles and the Oakland Wolves.
In the January contests, the Riders continued their defensive showcase holding the Wolves and Pride to less than 25% field goals and held to Eagles to 7% 3-point field goals.
Coach Sundberg commented: "We had a good offensive team performance against Caledonia where all players scored and the following day were able to hold Newcastle to 39 points."
"Against Oaklands we had some heavy legs, but the team pushed through in the second half with a strong effort"
Jesper Sundberg and the Riders head up to Manchester next Friday to take on Sevenoaks Suns in the WBBL Cup Final.