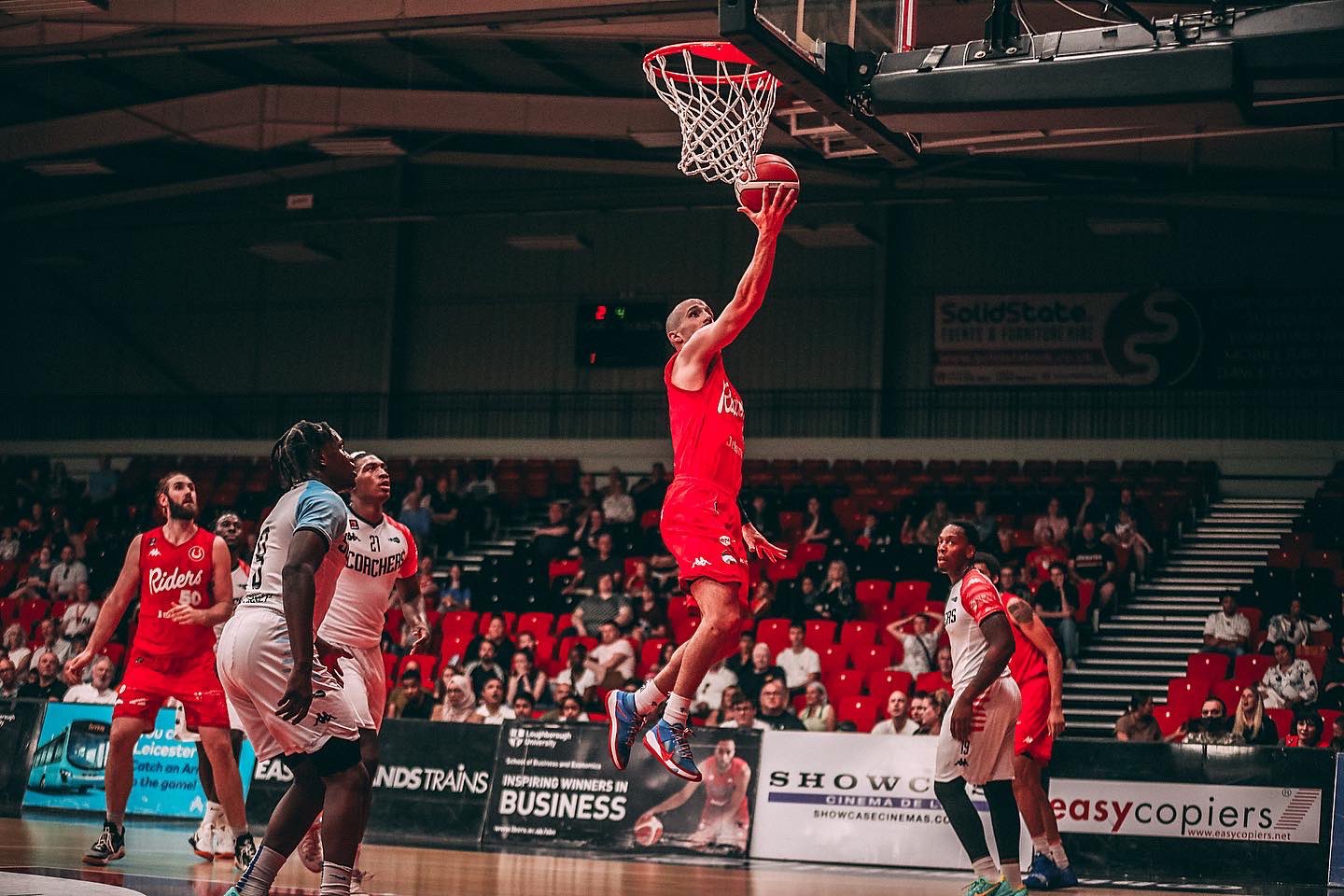 Riders Media - 10th October 2021
Preview: Riders at Patriots
Season So Far – Riders
In their previous fixture, the Riders beat the Flyers 75-67 in a close-fought affair to improve to 2-1 in their BBL Cup group. Geno Crandall and Zack Jackson led the way with 13 points each, as the Riders steadily build chemistry with the pair absent for preseason.
The Riders sit second in their BBL Cup group with a game in hand, hoping to start their season positively by qualifying for the knockout stage.
Season So Far – Patriots
After splitting their preseason results 1-1, beating Team Wales after falling to the Manchester Giants 61-59, the newly founded Patriots have endured a difficult beginning to their franchise's first season. They began with a three-game road trip, starting the season 0-3. Most recently, they lost 65-57 to the Surrey Scorchers.
Denzel Ubairo has led the Patriots in all three games, averaging 20 points and five rebounds early in the season. The 6'3" guard dropped 15 points against the Scorchers, which was a one-possession tie with two minutes remaining.
Ones To Watch
Plymouth has BBL Cup winning experience on their roster, with former Newcastle Eagle Joe Hart suiting up for the Patriots. The 6'4" wing is playing in his ninth professional season, after spending the last two in the German fourth division with Wolmirstedt. Hart has experience playing in Italy and Spain, and is a natural leader, captaining GB u20s back in 2013.
Zack Jackson found his form in the previous game after missing most of last season through injury. Jackson led Omaha University in scoring in his junior and senior years and shot 44% from three for the Riders last season. Against the Flyers, Jackson enjoyed an efficient night, shooting 6/12 from the field for his 13 points. The 6'7" wing will look to carry his hot shooting into the next Riders run of games.
Previous Meetings
This is the first-ever game between these sides, with the Plymouth City Patriots forming in the offseason. The tie is Plymouth's first home fixture, so expect a rampant crowd in a tricky away fixture for the Riders.