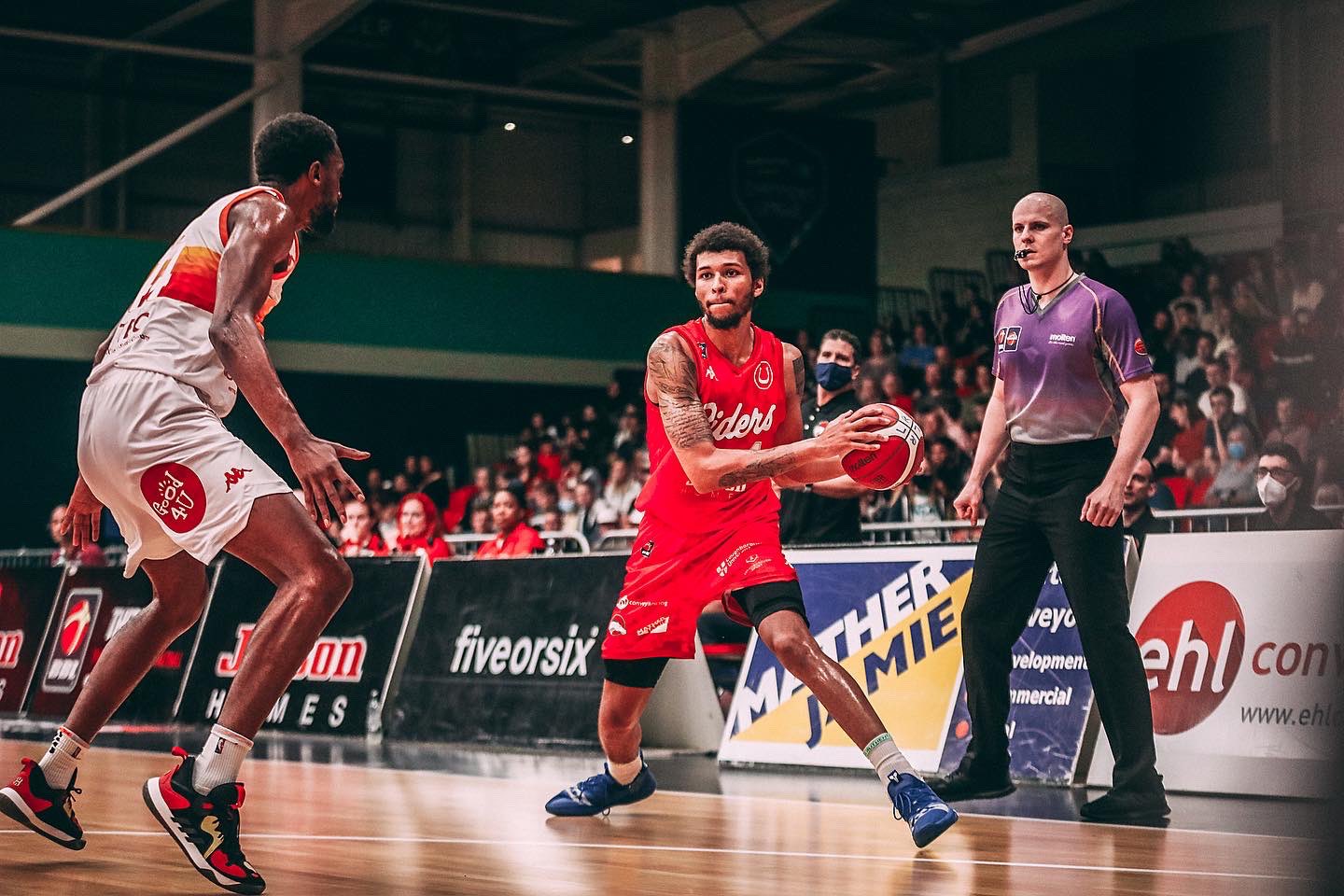 Riders Media - 8th October 2021
Preview: Riders at Flyers
Season So Far – Riders
The Riders return on the road after a fortnight break from basketball. They bounced back brilliantly after opening night heartbreak against Bristol, beating the Surrey Scorchers 96-80 at home to improve to 1-1 in their BBL Cup group. The hosts were cooking from deep, making half of their 20 three-point attempts to cruise to a confident win.
Marc Loving led Leicester with 21 points, firing out the gate with 19 in the first half. The Ohio State graduate has hit the ground running for the Riders, averaging 15.5 points and 7.5 rebounds in his opening two games.
Season So Far – Flyers
Bristol successful beginning to the season took a setback in their last fixture, a 90-80 home loss to the London Lions. After a 2-0 start, beating the Riders and the Plymouth City Patriots in their first two games, a slow beginning to the Lions game left them in a 22 point hole by halftime.
They fought back valiantly, scoring eight points in the final two minutes to make it a 10 point game. These points may prove vital come the end of the group stage, should points difference prove a factor in the standings.
Ones To Watch
After a solid 14 points and eight rebounds in his previous game against the Flyers, captain Darien Nelson-Henry will look to continue his hot start to this campaign. The Penn State graduate averaged 12 points and six rebounds, shooting 50% from the floor through the opening two games. Nelson-Henry led the Riders on a charge back into the Flyers fixture with four points and an assist in the final four minutes. His impact on the tie encapsulates the leadership Darien brings to the Riders.
Malcolm Delpeche is enjoying a breakout season in his opening three games in his return to British basketball. Delpeche is leading his team in points and rebounds, putting up 16 and eight a night. Twin brother of Marcus, who competes in the BBL with the Sheffield Sharks, Malcolm helped Munster to the playoff final of the German Third division last season, averaging 10 points and eight rebounds per game. The 6'8" forward is a dominant paint presence, demonstrated by 12 of his 19 points against the Lions scored at the hoop.
Previous Meeting 
These teams met on the opening day of the season, with the Flyers edging a thriller 84-85. Conner Washington had an open shot for the win fall just short, as Bristol survived a late Riders fight back. Jubril Adekoya led the Riders on his BBL debut, scoring 15 points, including a clutch three to tie the game late. Trejon Jacob led the Flyers, the 6'5" guard scoring 21 points on his first game in professional basketball. 
How To Watch
Fans can watch the game free of charge by either signing up or logging into their BBL Player account.