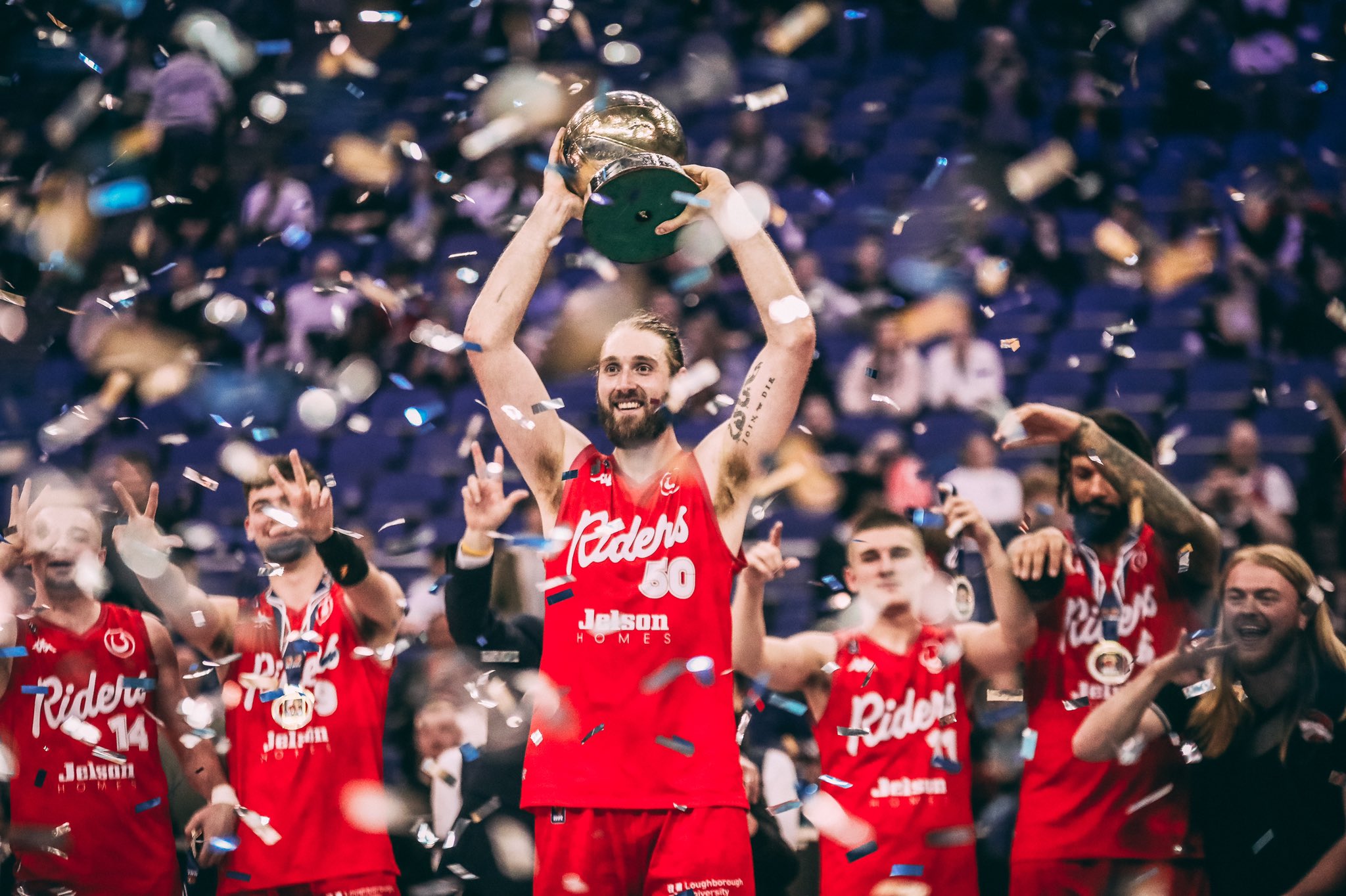 Riders Media - 27th June 2022
Nelson-Henry returns!
After leading the Riders in a treble-winning year, Captain Darien Nelson-Henry has re-signed and will return to Leicester for the 2022/23 season.
The University of Pennsylvania graduate earned a spot on the Molten BBL Team of the Year in back-to-back seasons, after being named to the team this year. He averaged an index rating of 28.8, ranking second in the league, and was an efficient force down low, leading the team to the title by a franchise-record margin with 12 points and 5.6 rebounds a game.
The upcoming year will mark the 6'11" big man's fourth season in Leicester, as he looks to add to the four pieces of silverware he has brought to the Morningside Arena so far.
"I am extremely excited to be back for another season with Riders. After all the success we had last season, we're obviously trying to carry it over. On top of that, we have a European campaign to look forward to," said Nelson-Henry.
"Hopefully, the success we had last season can be repeated along with an intensified schedule in Europe. We have managed to keep a lot of the squad together which is fantastic, as we had phenomenal chemistry last season. I am looking forward to another great season, with great people surrounding the club yet again!"
Head coach Rob Paternostro commented: "We are thrilled to have Darien back for another season. He has been a great player and leader for us both on and off the court.
"He is a very skilled high IQ player, who does a great job of scoring from the post or the pick and roll, he is also a tremendous passer who does a very good job of finding the open man."