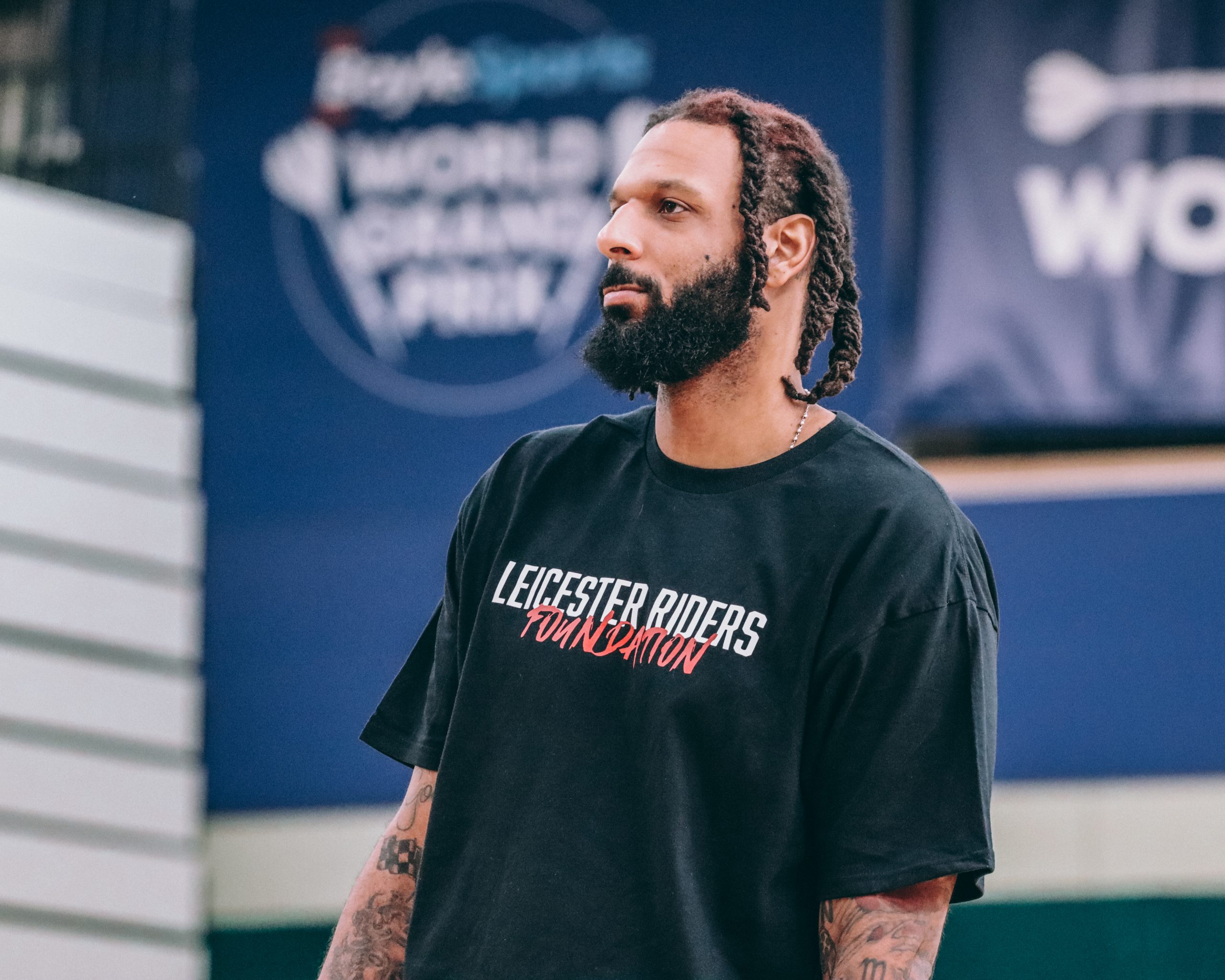 LRF Media - 11th July 2023
Mo Continues Building Mo-mentum
Last season we launched the Mo-Mentum mentoring programme with Riders professional player Mo Walker. After suffering a season ending Achilles injury in October, Mo expressed his passion to get involved in the community and use his experiences playing basketball across the world to make an impact on the younger generation.
Throughout the 6 week Mo-mentum programme Mo discusses each chapter in his professional career and uses a variety of activities to teach the students the lessons he learnt along the way. Mo works with disengaged young people and the aim of the programme is to use Mo's experiences to get them back on track and more involved in the classroom.
An example of a young person who has thrived on the programme is Aleks Novak. Aleks was awarded our Mo-memtum Hero award in May at our Awards night. Aleks has participated and completed the momentum programme and has shown significant growth and improvement and made great effort and dedication to be a part of the journey.
So far we have taken our Mo-Mentum programme into 7 schools however by October 2023 we will have delivered the programme in 13 secondary schools across the Midlands.

Mr Carton from Wigston Academy believes the programme offered his students a valuable insight into the life of a professional athlete and the life skills you need to develop in order to be successful. "Mo's 6 week programme offered a real personal insight into his life and the life of a professional athlete, where he discussed many important life skills such as confidence, resilience and much more. Thank you Mo!"
Mo is pleased with how his first programme has gone and hopes the students were able to take plenty away from it. "I think the first run of the program went very well. The kids at each school were all very engaged in every session by participating and asking good questions. Hopefully all the kids walked away with some valuable life lessons by listening to the trials and tribulations that basketball has put me through. They also had fun playing basketball games and having some competitions mixed in throughout the weeks. I'm looking forward to working with the next group of schools."
Mo has re-signed for the Riders for the 2023/24 British Basketball League season and will continue to work with the Leicester Riders Foundation alongside his basketball commitments. We are looking forward to having Mo join us in continuing to grow the Mo-mentum programme, whilst integrating other players on our Men's and Women's teams into the programmes delivery.
"To hear that Mo is coming back to the club for this upcoming season is super exciting. Mo's presence in the community last year set the bar really high for how professional athletes can be present in their community, were really excited to see how Mo can continue this legacy. We're looking forward to continuing to develop our Mo-mentum programme next academic year." – Laura Shephard, Leicester Riders Foundation General Manager.
Mo also played a major part in the delivery of our Ambassador Assembly project funded by Sport England & the BBL. Mo alongside a number of our other BBL & WBBL players delivered 87 Ambassador Assemblies to 10,216 school children.
If you would like Mo to book either a Mo-mentum programme or Ambassador Assembly with either your school or youth group email [email protected] for more information.