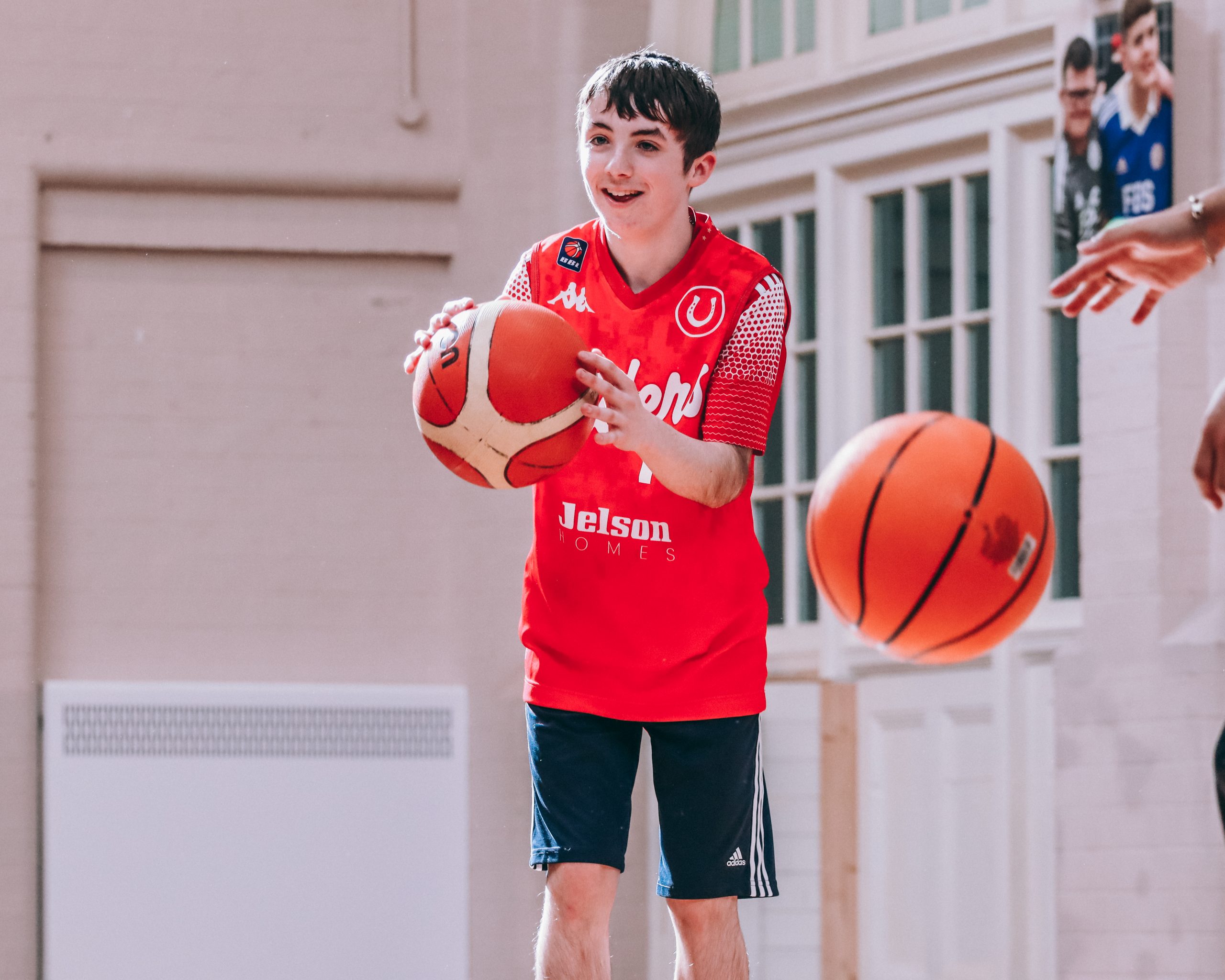 Riders Media - 4th August 2023
LRF & Menphys continue to develop their partnership
In 2020, our Foundation were incredibly fortunate to secure funding for 3 years from Children in Need that has enabled us to develop our partnership with Menphys. We currently deliver weekly inclusive sessions at the Menphys hub in Wigston for those children with special educational needs. These sessions are taught by our community coaches in an environment that allows the children to express themselves freely. 
Following the success of these sessions over the last couple of years, this has resulted in Menphys being integrated into 5 of our Community Camps, whereby the Foundation hosts basketball camps throughout school holiday periods, delivering key coaching and mentoring sessions.
At our Foundation Awards Night in May, we were incredibly pleased to present Menphys with our Community Organisation of the Year award. By including basketball into their programmes, embracing our partnership and using basketball as part of their delivery model, Menphys has positively contributed to the local community and helped to proactively increase opportunities for young people with special educational needs.
In June 2023, we are expanding our work with Menphys to promote more inclusive sessions across Leicestershire, giving more children the opportunity to get active and participate in basketball sessions. Throughout the summer, Menphys Together will reach children in areas across Leicestershire, including Melton Mowbray, Wigston and Hinckley and offer sessions at our Morningside Arena. We aim to get more children involved in sessions that teach them the fundamental basketball skills, encourage teamwork and most importantly to discover the benefits of basketball and to have fun whilst learning. Partnering with Menphys has given us the opportunity to work towards our goal of increasing the possibilities for young people with disabilities in our communities.  
"The partnership Menphys has built with the Leicester Riders Foundation has gone from strength to strength. More young people with Special Educational Needs and Disabilities now have access to basketball, positively impacting their engagement with sport. Access to basketball is helping them to grow their confidence, Independence and build lifelong friendships, It is great to see our young people flourish.It is also fantastic to be working with a forward thinking, inclusive and engaged organisation that is working with us to make sport for all." – Emma Sharpe, Head of Services at Menphys.