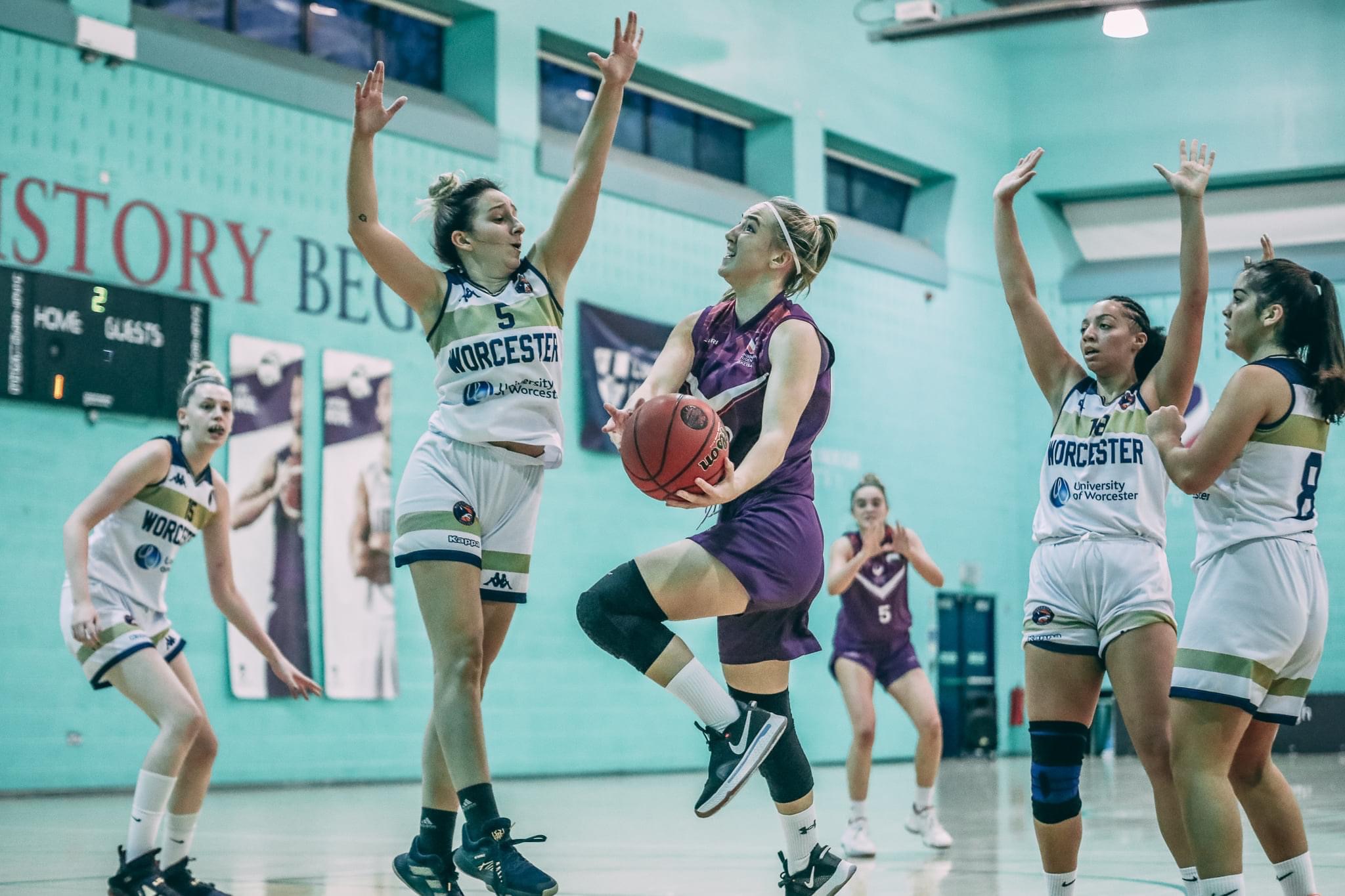 Riders Media - 24th November 2020
A competitive bout from start to finish ended with the Wolves claiming a 67 – 82 victory in overtime 1.
Loughborough Riders fell a hard-fought overtime defeat at home against Worcester Wolves in their 2nd competitive game of their WNBL Division One season.
The game was end to end throughout, with both teams applying full court pressure all game. The Riders ended the 1stquarter in the lead, but the Wolves ended the 2nd quarter strong, with 3 consecutive threes to put the Wolves ahead going into the 3rd quarter. Makana Stone stood out with her physicality, especially late in the game, ending with a double-double of 17 points and 11 rebounds, helping the Riders to pull ahead late in the game.
Riders Head Coach Antonio Quintero commented "We played a very even game, where both teams were able to win. We made too many mistakes in our offensive transitions and had problems against the good pressing of Wolves. For sure this is something we will fix for our next fixture. Without any doubt they arrived with more gas than us to the overtime and deserved the victory, so all credit to their work."
He commented on the team's development by saying "For us, it was a new situation that will surely make us grow as a team and gain experience. We are gradually building a strong group and I am sure that we will see improvement every week, I think that's extremely important for us that our young players acquire this type of experience in key moments of the game where the pressure is high to keep themselves as competitive players."
Christina Gaskin of the Leicester Riders on commentary singled out Marques as her MVP for the game, with a game high 27 points showing her offensive prowess and drove the Wolves to a late comeback. The Wolves tied the game with a three in the last 20 seconds forcing overtime and carried their momentum into overtime ending the game 82-67. Their defensive intensity was relentless and this and their field goal shooting percentage of 36% to the Rider's 32% ended up being the difference between the two sides.
The Riders will now prepare to play at home against the Thames Valley Cavaliers on Saturday 28th November with a 1pm tip off. Livestream details to follow.