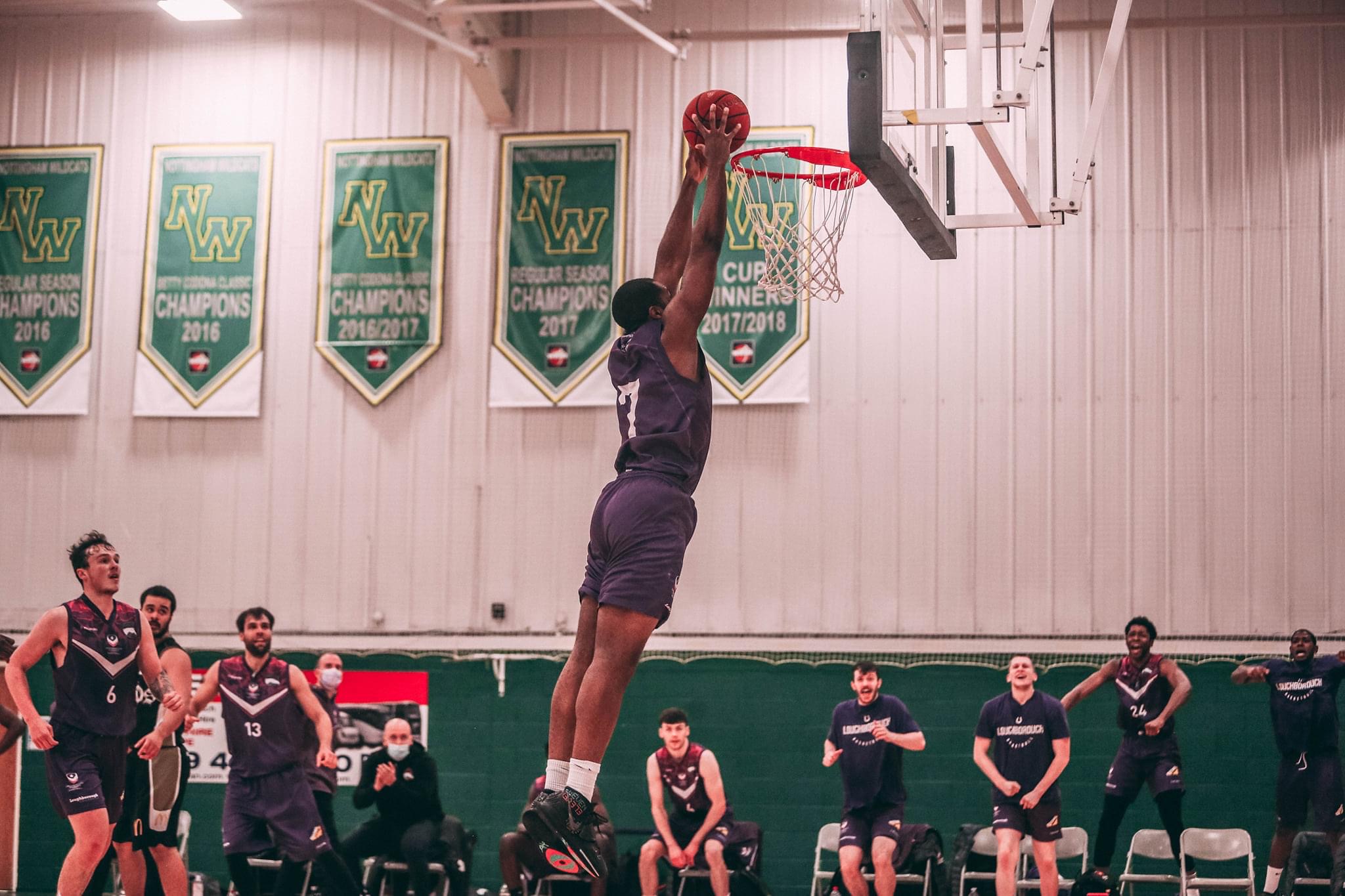 Riders Media - 24th November 2020
Riders clinch a 77 – 74 victory over hoods in a hard-fought game.
Loughborough Riders came out on top in a very tough game against the Nottingham hoods.
As the game tipped off Riders opened up an 8-point lead, their biggest of the game but a few poor turnovers and efficient offence from the Hoods left them trailing by just 1 point at the end of the first quarter. Riders edged the Hoods with an impressive 93% conversion rate from the free throw line by making 15/16 and also making 19/33 2-point shots resulting in a much needed 57% conversion rate. Once again Jonas Dieterich, 25 and Harrison Gamble 12, led the scoring for the Riders.
Head Coach Mark Jarram commented on the win saying "Really positive to have an improved performance and contributions from throughout the roster. It was a tough grind it out win. We still have plenty of areas of growth, but it's since to get a win whilst we continue to look to improve as we go!"
He added "We shift our focus to Tuesday where we again simply pursuit an improved performance on our areas of focus."
Scorers:
Hoods: Olarerin 20, Powell 15, Parker 9, Juffer 9, Adjei 8, Ward-Hibbert 7, Babalola 6
Riders: Dieterich 25, Gamble 12, Jimenez 9, Hayden 8, Bielak 6, Emejuru 6, Ntifo 4, Orija 4, Johnson 3
The Riders will once again face the Hoods on Tuesday evening in the L Lynch Trophy with a 7pm Tip off at Loughborough University.