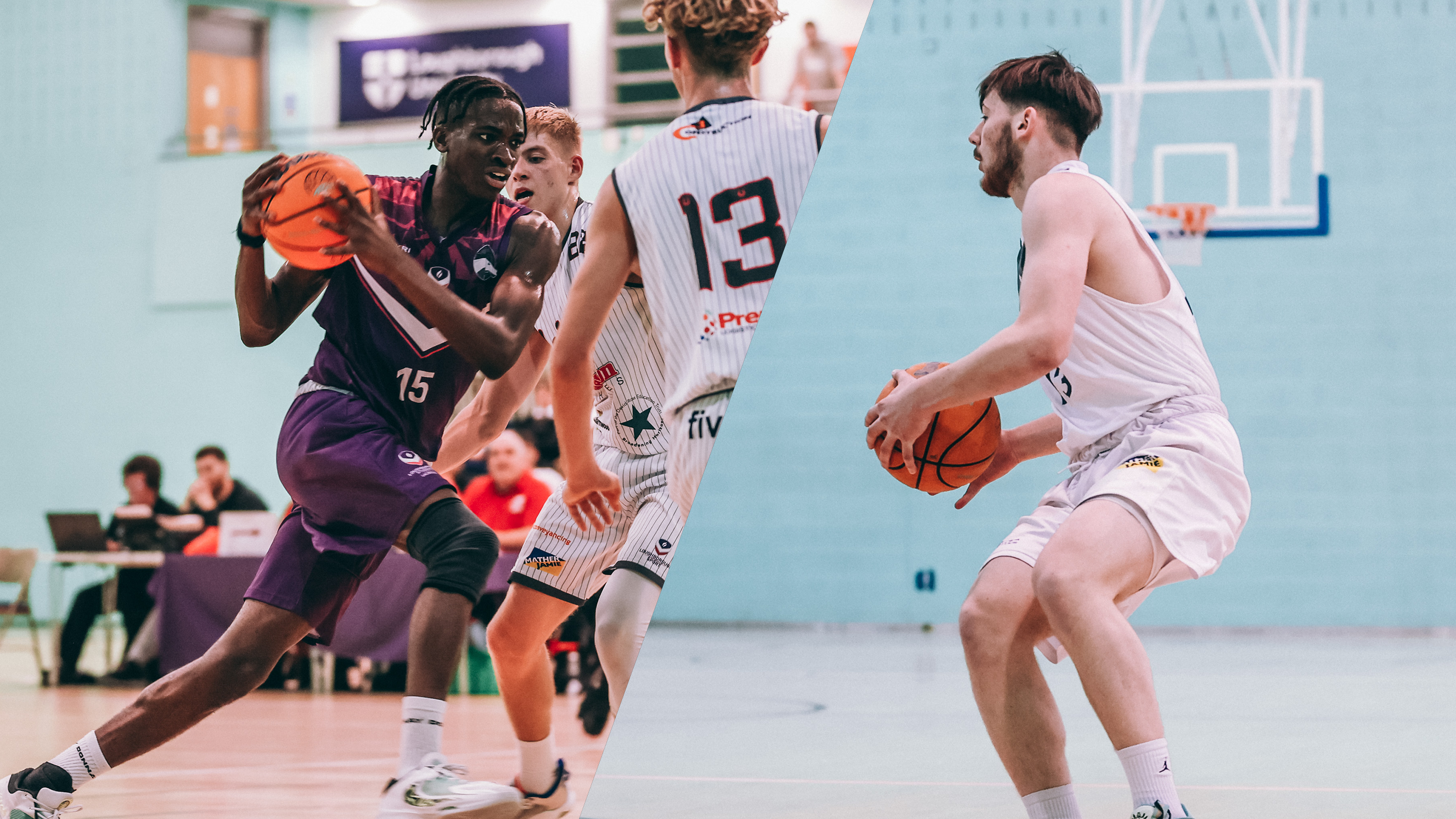 Riders Media - 23rd August 2023
Loughborough confirm the return of Onyia and Curran
Loughborough Basketball are thrilled to confirm the return of Edward Onyia and Oscar Curran for the 2023/24 season.
17-year-old Onyia, who was new to the Charnwood Riders Academy programme last season, will balance his playing commitments within the academy EABL league and the NBL while studying at Charnwood College.
Curran who is in his third and final year with the Charnwood Riders Academy programme, will also be balancing his time competing in the EABL and NBL this season.
The 6'2" guard will continue to build on the exposure he had within the NBL last season while he studies Mathematics, Physics and Physical Education at A-Level.
Both Onyia and Curran will suit up for Charnwood's EABL and Loughborough's NBL D1 sides with coaches looking for both players to bring their NBL playing experience and leadership to academy games.
Onyia commented: "I am grateful and excited to be able to play and develop within a bigger role on this team for the upcoming season and use all the things I learned last year and during the summer to help the team win."
Curran commented: "I am really excited to play for the team this year, and I hope to learn a lot throughout the season."
Head Coach Will Maynard commented: "We love having Academy players involved with the programme, and we are excited about what Oscar and Edward can bring to the group.
"Both of these guys had previous experiences within the group last year, but I am hoping for them to have bigger impacts this year. They both bring some younger energy to the group and when this is controlled in the right way, it can have huge benefits to the team."