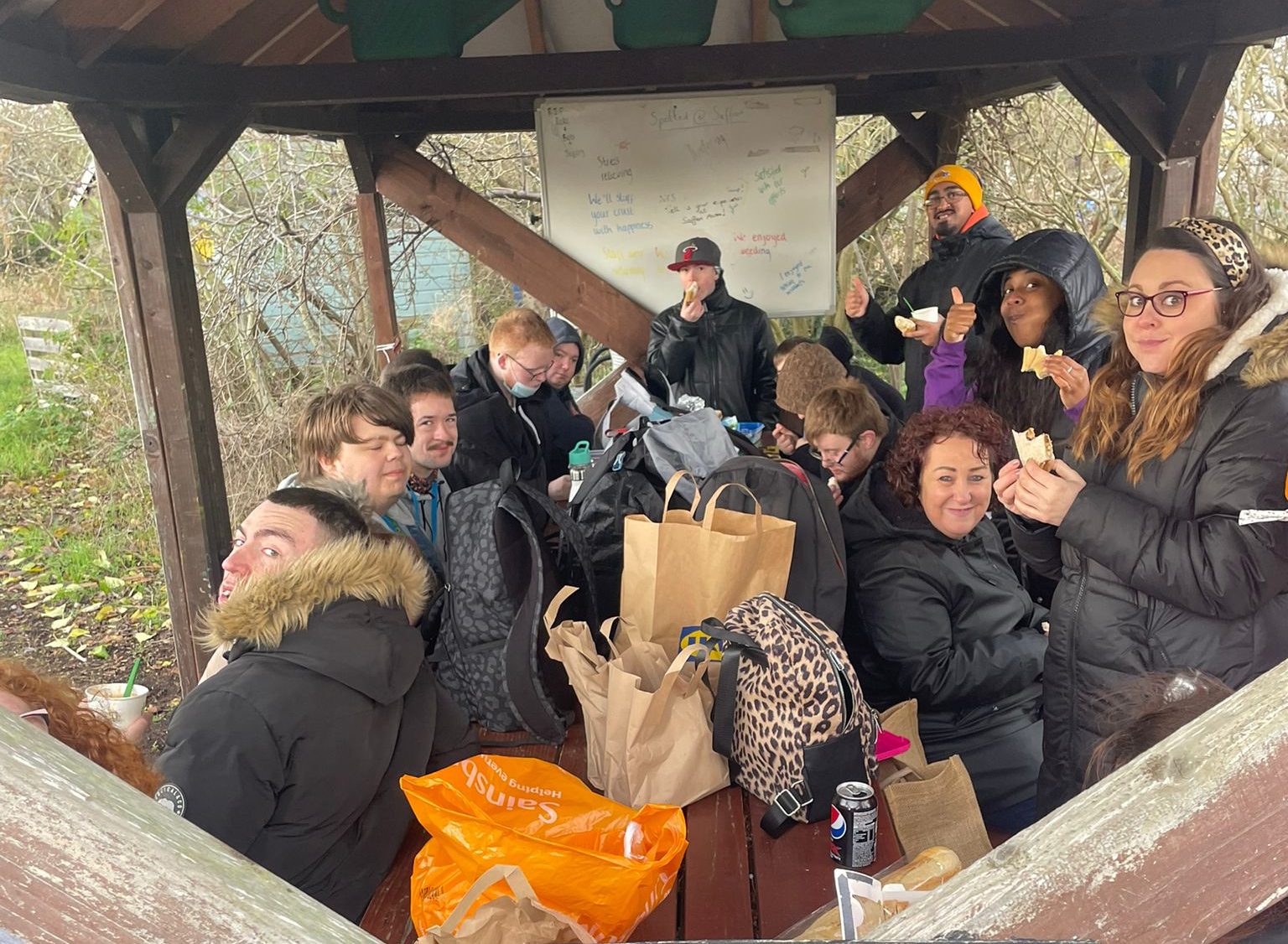 LRF Media - 1st December 2021
Foundation leads college NCS group
This week, Leicester Riders Foundation have been leading an NCS session for special educational needs students from college.
The course, which is part of the Foundation's community action group, has helped offer students access to a number of activities that they otherwise wouldn't have exposure to.
Over the course of last fortnight, the students, from the Foundation Studies group at North Warwickshire and South Leicestershire College, have taken part in activities such as abseiling, archery, rifle shooting and fencing.
On Wednesday and Thursday, they were at an allotment in Leicester, picking apples and planting onions.
All students have individual targets, though the NCS programme helps to develop teamwork amongst the group, as well as aiming to help their mental health and confidence, and giving them a sense of achievement.
NCS Team Leader Richard Jones said: "The most rewarding part about it is seeing that the students can achieve anything they put their mind to, and seeing them express themselves, and bringing out their potential.
"They are a really great group, they get stuck in, and they really seem to be enjoying themselves."
Taking NCS sessions is part of the Foundation's targets to work within the local community and deliver programmes that promote health and wellbeing.
To get involved, or find out more about our NCS programmes, email [email protected]