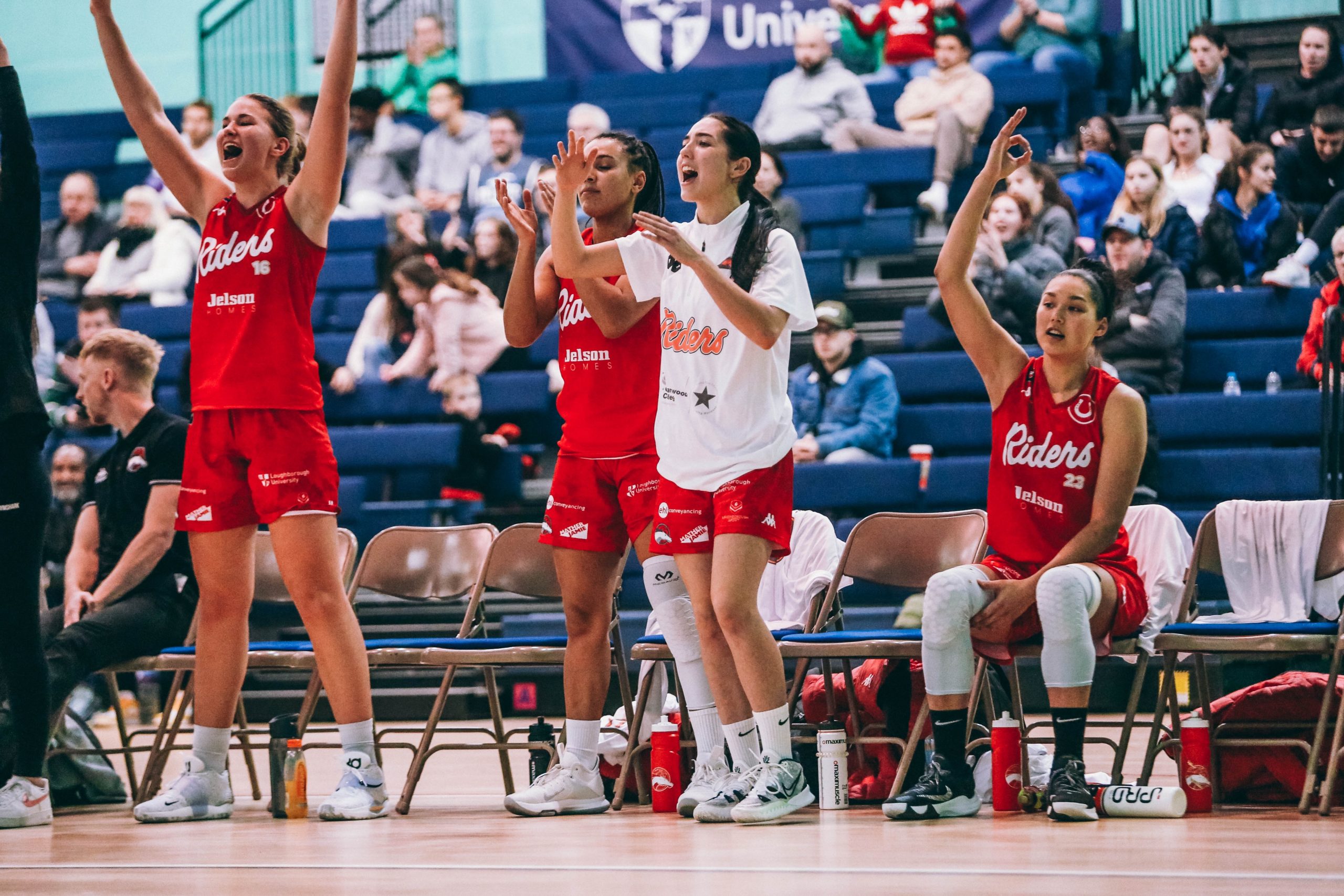 Riders Media - 1st December 2021
REBELS 90-96 RIDERS
Leicester Riders produced a scintillating comeback to beat the Essex Rebels 96-90 in a thrilling shoot out at the Essex University on Sunday.
Trailing by as many as 14 in the third quarter the Riders were led by the back court duo of Anna Lappenkuper & Brooklyn McAlear Fanus who combined for 37 second half points to secure a crucial win and move them to 5-2 in the WBBL Championship.
The free scoring Rebels were heading into the game on the back of a four game winning streak while the Riders were unbeaten in three.
The first quarter served as taster of what was to come as both offenses were dominant as the teams combined for 49 points, with Essex up by one.
The Rebels began to wrestle control in the second quarter and took that quarter 23-18 to enter the locker rooms up by six at the half.
It was the Rebels who again started the stronger in the third period and were looking dominant as they led 67-53 with just 3 minutes remaining in the quarter but Riders closed the quarter with a 12-0 run.
An early three pointer in the fourth quarter extended the hosts lead to 75-69 with 8 minutes left but Brooklynn McAlear-Fanus responded by scoring five in a row. This was the point where German guard Lappenkuper took over the game. She scored 11 consecutive points for the Riders and 17 fourth quarter points in total as she guided her team to an impressive win.
Lappenkuper finished with a WBBL best of 35 points shooting 75% from the field to go along with 4 assists. Her back court partner McAlear-Fanus also weighed in with 19 points & 6 rebounds while centre Oceana Hamilton had 12 points and a huge 18 rebounds as well as 4 blocks.
The Riders attention now turns to a WBBL Cup Semi Final clash up in Newcastle on Saturday evening (7pm Tip off) as they continue their defence of the trophy they won last year.
Watch the Riders Women in action on Sunday 4pm as they take on Durham Palatinates. Buy Tickets Here