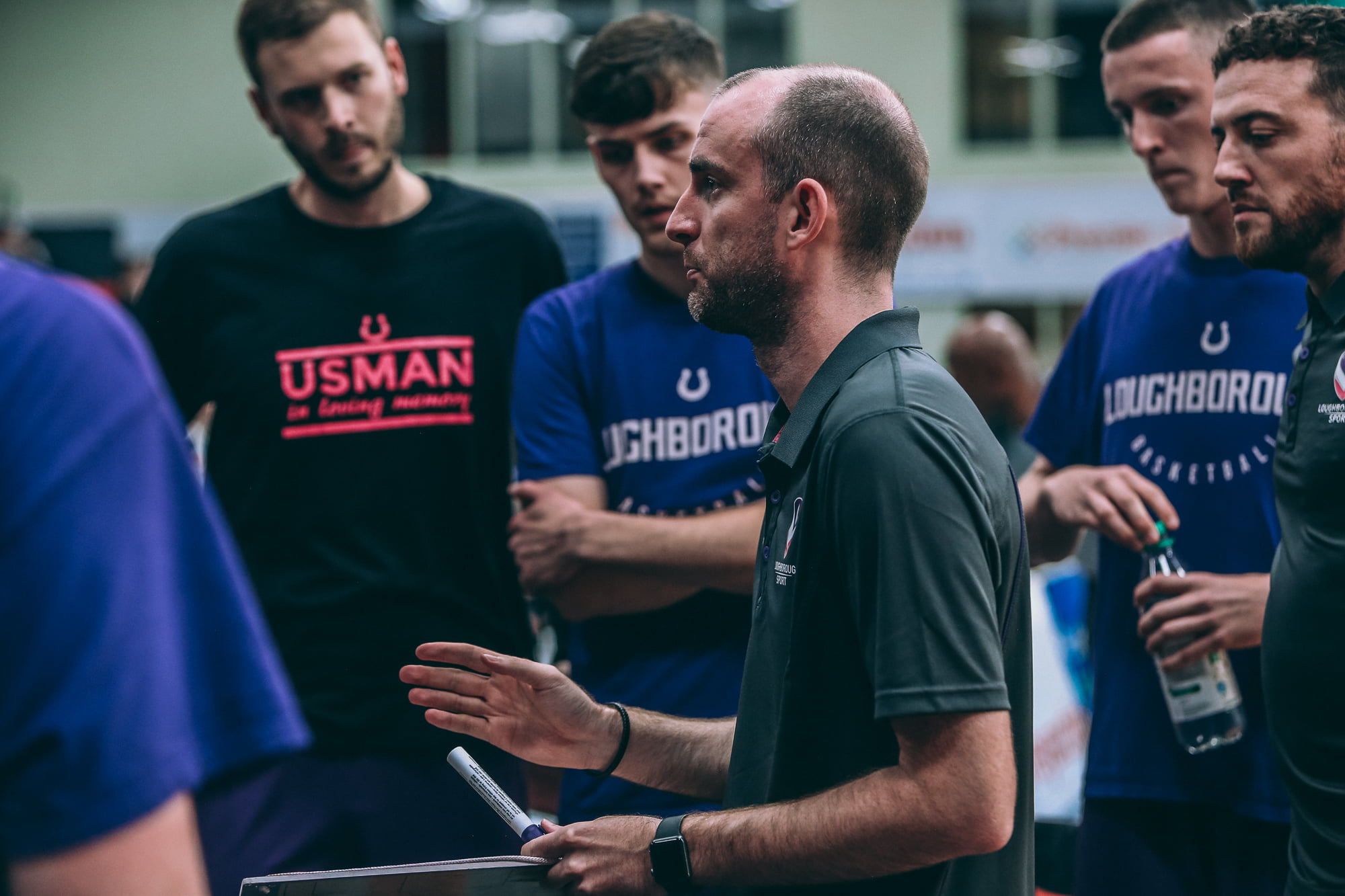 Riders Media - 23rd October 2021
End of an era for Coach Jarram
Loughborough University Head Coach Mark Jarram has decided to step down from his coaching role after eight and a bit seasons with Loughborough Riders.
Jarram, who has assisted in the BBL since 2012-13 season, took charge of the Loughborough programme in 2013 and went on to win eleven trophies working with the likes of Conner Washington, Jamell Anderson, Reiss Pinnock, Josh Ward-Hibbert, Levi Noel, Max Richardson and Lucien Christofis.
In 2015-16 he got the side promoted to the NBL division one, making the Playoff final in their first season in the top league, Jarram would go on to win the NBL division one league title the following season.
In the universities competition, Jarram won BUCS Gold four years in a row – 2016, 2017, 2018 and 2019 – and despite making the BUCS final in 2020, his side were denied the opportunity of a fifth straight trophy due to the Covid-19 pandemic.
During his time at the helm, Jarram won three Coach of the Year awards and two Team of the Year awards.
Riders Managing Director Russell Levenston commented:
"We would like to put on record our thanks for the fantastic work that Mark has achieved during his time running our Loughborough programme. His impact on the lives of so many of our student-athletes has been immeasurable. Mark has helped to transform the programme the over the last 8 years and leaves it in a much better place than when he arrived"
"He decided he needs a new challenge in a different role and we fully support his decision and wish him all the best for whatever lies ahead."
Coach Jarram reflected: "Being the Head Coach at Loughborough University has been an honour and a privilege. I close this chapter in the very same way I opened it, with gratitude."
"So many players, staff, volunteers and people have influenced the last nine years, to all I am extremely appreciative."
"Coaching and leading this program has been some ride. It's never easy to leave something that has meant so much to you, the people and relationships are everything. This program will always hold a special place and that's the thing about sports and the magnificent gift of teams – they get in you and never go away. It's been an absolute blast, full of lifetime memories!!"
Everyone at the Riders would like to wish Coach Jarram all the best for the future.
An announcement will be made shortly as to Coach Jarram's successor.